Public Research Lecture: Music Therapy with children and parents - Toward a...
Description
You are warmly invited to the 2018-2019 CIMTR Research Lecture Series. The research lectures are free of charge for anyone who would like to attend. Students, staff and members of the public are most welcome. These lectures aim to offer students the opportunity to meet researchers and develop their critical thinking. For staff and members of the public, it is a great opportunity to hear about the most current research and network with professionals from a variety of fields. The events will be held in Jerome Booth Music Therapy Centre CB1 2LZ from 5.30-6.30pm.
On 10th December 2018 we welcome Dr. Claire Flower from Chelsea and Westminster NHS Foundation Trust with her lecture 'Music Therapy with children and parents: Toward an ecologial attitude to practice, theory and research'.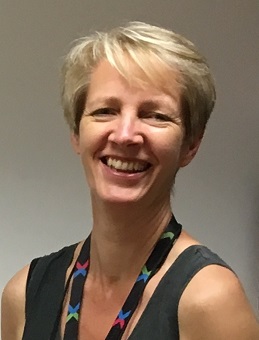 In recent years there has been significant growth in music therapy with children and parents. Literature details benefits of parents attending, and participating in, their child's sessions, but less frequently addresses the musical-social processes of child, parent, and therapist working together.
In this presentation, Claire will describe her recent doctoral study, a phenomenologically-informed investigation of everyday practice with children and parents within an NHS setting. She will focus on questions of methodology, and consider issues raised in doing 'insider' research. In presenting conclusions, she also challenges the ways in which links between practice, theory, and research are considered in the profession.

Following a music degree at Manchester University, Claire trained as a music therapist and has been working in the profession ever since. For the last ten years, she has been part of the music therapy team at the Cheyne Child Development Service at Chelsea and Westminster Hospital, London. Strongly identifying as a practitioner, she was driven towards research by recurring questions about music therapy with children and their parents in this context. If she's not being a music therapist, you're most likely to find her up a mountain somewhere.