Public Research Lecture: Shared understanding in music therapy improvisatio...
Description
You are warmly invited to the 2019-2020 CIMTR Research Lecture Series. The research lectures are free of charge for anyone who would like to attend. Students, staff and members of the public are most welcome. These lectures aim to offer students the opportunity to meet researchers and develop their critical thinking. For staff and members of the public, it is a great opportunity to hear about the most current research and network with professionals from a variety of fields. The events will be held in Jerome Booth Music Therapy Centre CB1 2LZ from 5.30-6.30pm.
On Monday 20th January, we welcome Dr Neta Spiro, Royal College of Music, with her lecture 'Shared Understanding in Music Therapy Improvisation'.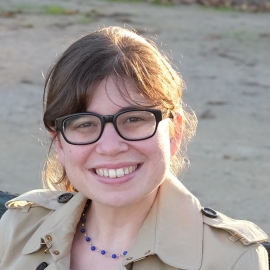 Music's communicativeness is often associated with its appropriateness for therapy. We investigate one aspect of communication – shared understanding – in the context of music therapy. To what extent do music therapists and music therapy attendees share understanding of what just happened in their music therapy interaction, and do they as participants share privileged understanding relative to observers? From comments and ratings about four 30-minute sessions, observers—but not session participants—agreed more than chance, as did participating and commenting music therapists, but agreement was low. Music therapists did not agree more about music-therapist-authored characterizations than about characterizations by non-experts. Our findings provide little evidence of privileged understanding between participants or that greater expertise leads to greater shared understanding.
Neta Spiro is Research Fellow in Performance Science at the Royal College of Music and an honorary Research Fellow at Imperial College London. Neta's background is in music, cognitive science, and music psychology. She was previously Research Fellow at Royal Holloway, University of London, and at the New School for Social Research, New York, and Head of Research at Nordoff Robbins, London. Neta taught at the Faculty of Music, University of Cambridge, where she continues as an honorary member.