Public Research Lecture: Whose Alternative Public Space? Gender Dimensions...
Description
You are warmly invited to the 2018-2019 CIMTR Research Lecture Series. The research lectures are free of charge for anyone who would like to attend. Students, staff and members of the public are most welcome. These lectures aim to offer students the opportunity to meet researchers and develop their critical thinking. For staff and members of the public, it is a great opportunity to hear about the most current research and network with professionals from a variety of fields. The events will be held in Jerome Booth Music Therapy Centre CB1 2LZ from 5.30-6.30pm.
On 19th November 2018 we welcome Dr. Laudan Nooshin from City University London with her lecture 'Whose Alternative Public Space? Gender Dimensions of Music on the Internet in Iran'.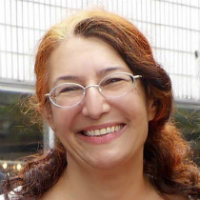 The long history of state control over what music can be heard in the public domain in Iran dates to well before the 1979 revolution and the establishment of the Islamic Republic. However, the guiding principles of such control changed after 1979 as the government sought to regulate the conduct of its citizens according to Islamic principles in both public and - in theory, at least - private domains. This impacted particularly on music with its religiously-contested status: certain kinds of music were prohibited and others severely restricted. This tight control continues to be exercised by the Ministry of Culture and Islamic Guidance from which permission is required for all public performance and recording. Effectively, any music in the public domain is, by default, officially approved; and in theory, any music that isn¹t approved cannot be heard in public. There is nothing in-between.
In practice, this sonic control of public space has been multiply contested for decades. But it was the arrival of the internet that for the first time allowed musicians and others to circumvent central control relatively easily, whilst also challenging the strong public-private divide which, as in other Islamic societies, plays an important cultural role in Iran. Iran was the second country in the Middle East (after Israel) to gain internet technology and by the late 1990s it was being used both by state institutions and by individuals seeking a space away from state control.
Almost all of the literature on Iranian cyberspace has, understandably, focused on its liberatory potential, and of social media in particular. Such work tends to be based on a normative assumption and expectation that the internet offers visibility to all. Dr. Laudan Nooshin has explored the internet as an alternative, virtual, sphere in which musicians excluded from the physical public domain can reach audiences and contest their enforced hidden status. In this paper, she will interrogate the romanticised discourses by which the internet is presented as a democratising space, disconnected from relationships of power in the physical world, by considering the case of women musicians in Iran whose relationship with cyberspace suggests that the internet may serve to hide as much as it reveals.

Dr. Laudan Nooshin is a Reader in Ethnomusicology at City University, London. She gained her BA in Music from the University of Leeds and her MMus in Ethnomusicology from Goldsmiths' College (University of London). Her PhD (Goldsmiths' College) was a study of creative performance in Iranian classical music. Laudan is an active researcher and recent publications include the monograph Iranian Classical Music: The Discourses and Practice of Creativity (Ashgate Press, 2015). Laudan regularly writes feature articles and reviews CDs of Iranian music for Songlines: The World Music Magazine.