Event Information
Refund Policy
Contact the organiser to request a refund.
Eventbrite's fee is nonrefundable.
About this Event
The course is available in four formats:
Campus
Clients' Office
Online (Virtual Classroom) with live tutoring
Bespoke (Group or 1-2-1 coaching)
Course dates and venue:
Tue, 4 Aug 2020 (10:00 to 17:00) - Virtual Classroom
Tue, 1 Sep 2020 (10:00 to 17:00) - Campus, New Cross
Fri, 23 Oct 2020 (10:00 to 17:00) - Campus, Senate House
Sat, 5 Dec Oct 2020 (10:00 to 17:00) - Goldsmiths, New Cross
Fri 22 Jan 2021 (10:00 to 17:00) - Virtual Classroom
Feedback
"The teacher was amazing, really engaging and expert, perfect for this type of course."
"I appreciate the realistic and relatable examples which accompanied the theory. This course struck the perfect balance of theory/practice application for me. I appreciate the individual feedback and Fatos was a fantastic teacher. Very knowledgeable."
Course description
This is a self-contained course in public speaking – a beautiful art that can be mastered with quality training and practice.
The skills you will develop during the course will prepare you for public speaking and presentation in a variety of contexts.
Max 8 participants.
Full course description here: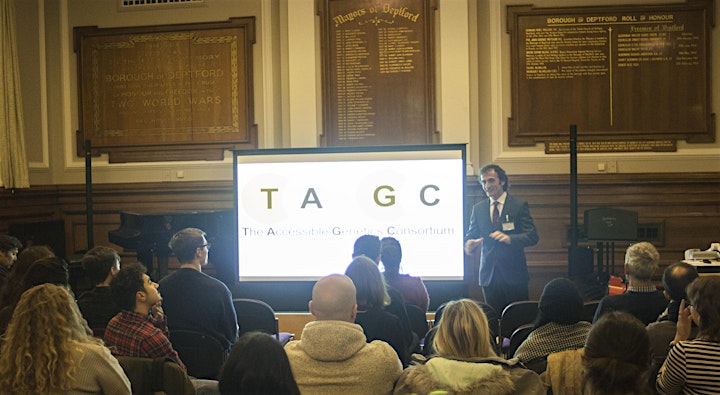 Tutoring
This course is directed by Fatos Selita, an English barrister and a New York State Attorney; with training in Psychology, Genetics and Mind Influences; with over 11 years of experience in delivering public speaking training internationally. Fatos is also a trainer in Mind Influences on Decision making, as well as the director of the 'Psychology and Law' and 'Decision Making and the Mind: Weaknesses, Biases and Persuasion' courses. Fatos has many years of experience in delivering training online and has received outstanding feedback from participants. Read more…
Campus Courses - VAT-free
Virtual Classroom Courses - VAT-free: Live tutoring brings all the benefits of face to face training and, in addition, improves skills for 'digital' participation. 'Digital' participation and the necessary skills for online delivery of Public Speaking are becoming an essential skill of the 21st century.
Bespoke Courses: please contact us using the email or phone number provided below.
Group bookings:
To book this course for a group, please email us air(@gold.ac.uk). The price for group bookings is £1,925. Group size for this course is capped at 8 people.
Other clients also took:
Public Speaking and Presenting (1 week)
Combating Fear of Public Speaking (One day)
Psychology of Decision Making (1 day)
@ https://www.gold.ac.uk/short-courses/air/
Enquiries: Email: air@gold.ac.uk; Phone: +44 (0)20 7078 5468. For information on our upcoming short courses please sign up to our mailing list.
Refund policy: See AIR courses main page