Event Information
Refund Policy
Contact the organiser to request a refund.
Eventbrite's fee is nonrefundable.
About this Event
Not-for-profit
Our main interest is making skills and knowledge accessible. 100% of AIR income, beyond operational expense, is used towards education and research. Read more…
Online or Campus
Only 1-1 training/coaching can be in person in 2020 (due to COVID).
29.10. 2020 - Online with Live tutor.
05.12.2020 - Online with Live tutor.
22.01. 2021 - Campus (planned)
What participants say
"10/10. Excellent trainer.
Found most useful :
- the Feedback session; tutor being very patient in asking/teaching us to pause and repeat with correct tone.
- Link to Psychology and Genetics, rather than just techniques."
"This course struck the perfect balance of theory/practice application for me. I appreciate the individual feedback and Fatos was a fantastic teacher. Very knowledgeable."
Course description
Interactive - max 8 participants. This is a self-contained course in public speaking – a beautiful art that can be mastered with quality training and practice.
The skills you will develop during the course will prepare you for public speaking and presentation in a variety of contexts, including skills for online delivery of teaching and training*.
* Well-delivered live teaching online can be better that that in classroom; and poorly delivered teaching (or presentation) can be worse than no teaching at all. Read more here...
VAT-Free* - except when provided in Clients' Offices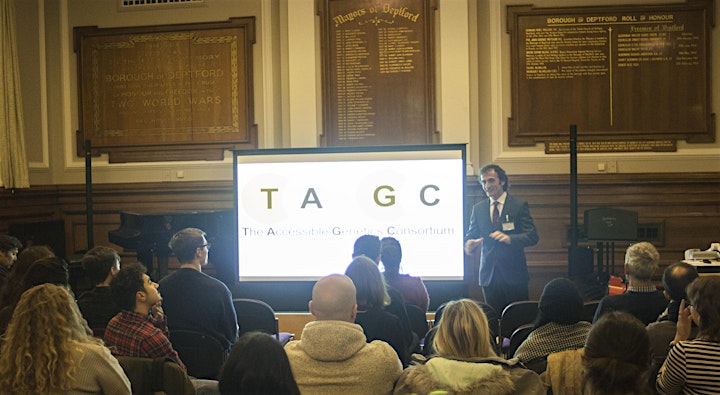 Available Options, When, Where
The course is available in four formats:
Campus - VAT-free
Clients' Office
Online (Virtual Classroom) with live tutoring - VAT-free .
Bespoke (Group or 1-2-1 coaching) - available on request.
Tutoring
This course is directed by Fatos Selita, an English barrister and a New York State Attorney; with training in Psychology, Genetics and Mind Influences; with over 11 years of experience in delivering public speaking training internationally. Fatos is also a trainer in Mind Influences on Decision making, as well as the director of the 'Psychology and Law' and 'Decision Making and the Mind: Weaknesses, Biases and Persuasion' courses. Fatos has many years of experience in delivering training online and has received outstanding feedback from participants. Read more…
Virtual Classroom Course Information
Live tutoring brings all the benefits of face to face training and, in addition, improves skills for 'digital' participation. 'Digital' participation and the necessary skills for online delivery of Public Speaking are becoming an essential skill of the 21st century.
Bespoke Course Information
Please contact us for tailor-made training options: 1-1 coaching and bespoke group training. We will adapt the course to your tailored to your interests, needs and desired outcomes.
Group bookings:
To book this course for a group, please email us air(@gold.ac.uk). The price for group bookings is £1,925. Group size for this course is capped at 8 people.
Our training is accessible from anywhere in the world
Enquiries
Email: air@gold.ac.uk; Phone: +44 (0)20 7078 5468. For information on our upcoming short courses please sign up to our mailing list.
Refund policy: See AIR courses main page
Date and Time
Location
Campus or Virtual Classroom - check course description for location for a specific date.
Room details will be emailed to you.
By: Goldsmiths, University of London
London
SE14 6NW
United Kingdom
Refund Policy
Contact the organiser to request a refund.
Eventbrite's fee is nonrefundable.