Public Speaking Club Night: Storytelling for Entrepreneurs - Using Stories to Influence

Wednesday, 23 October 2019 from 18:30 to 21:30
Event Details
Speakers Express presents: Storytelling for Entrepreneurs - Using Stories to Influence
We will help you tell a story to engage your listener and illuminate your message. 
Crafting your experiences into a compelling story at the heart of your presentation is the first step; then communicating with clarity and courage. This is what makes you memorable and moves people to action.
In the interactive demonstration, we will identify what a business story IS, what it DOES and WHERE you can find yours and HOW to craft it and TELL IT!'
What will be covered in this talk:
1. How To Identify The Purpose of Your Presentation: what do you want people to do?
2. How To Define the Story that Aligns with Your Message: fantastic tales and where to find them!
3. Examples of Structuring story into Presentation Delivery Techniques: Vocal Tone, Facial Expression and Physical Gesture
After the theme presentation, it's over to the Speakers Express members & audience to run the show, speak, get feedback & grow as speakers. There is an Audience Stage Time Corner in the second half of the night but getting up to speak is completely optional.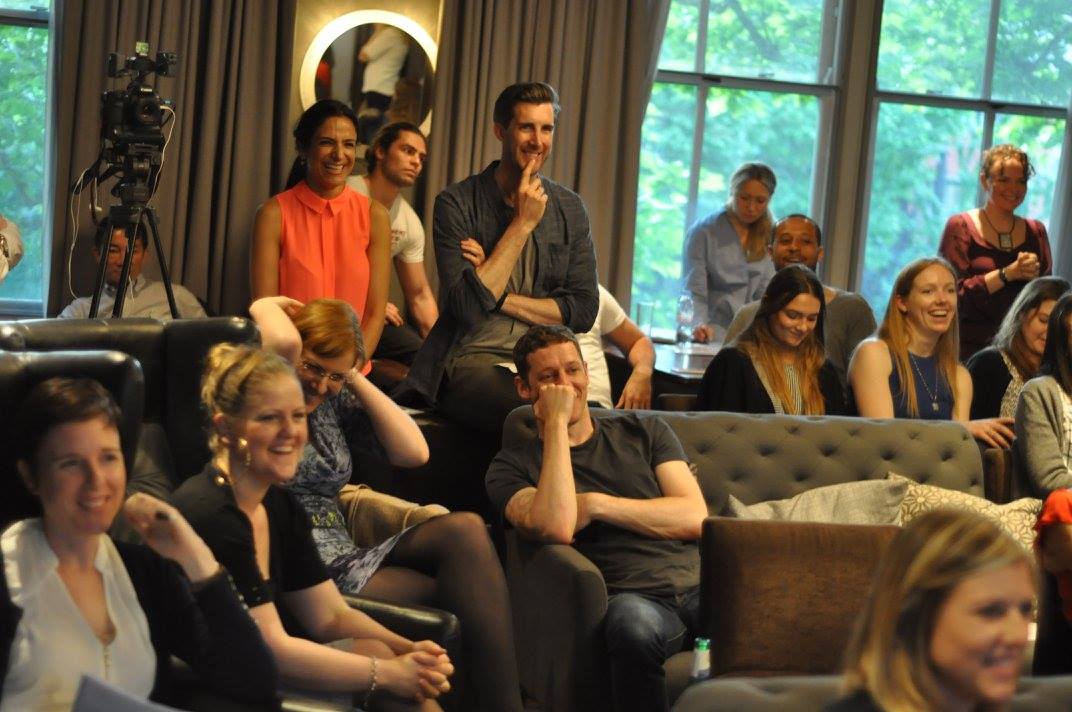 Here's what else you'll see on stage:
1. An X-Factor style panel of professional speakers to give feedback
2. Five-minute prepared speeches
3. Charlie's Pitching Corner
4. One Trick Ponies
5. Audience Stage Time Corner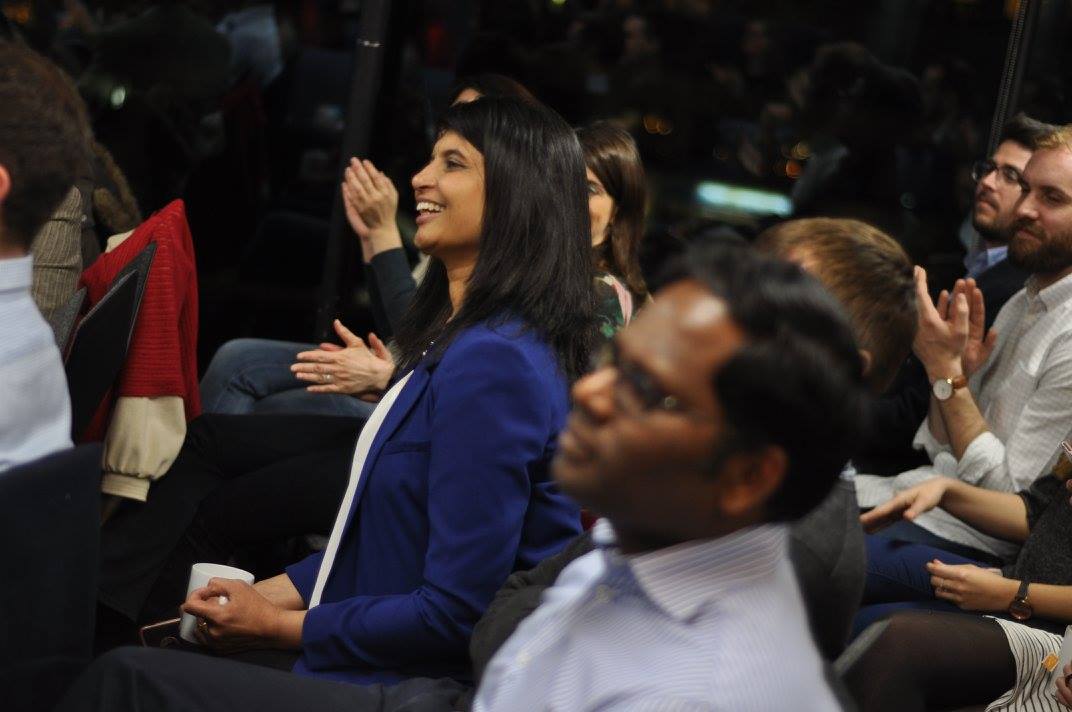 ---
Speaker
Anastacia Keogh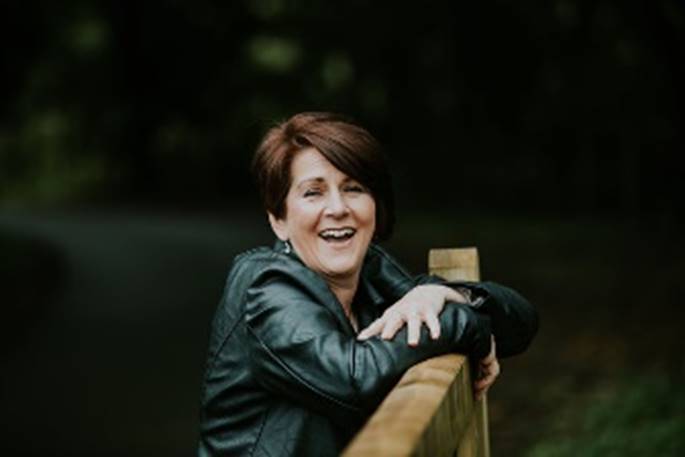 Anastacia Keogh started out as a jobbing actor when a job at the Children's Museum in Denver Colorado bringing to life the Dr. Seuss Exhibit propelled her on the road to Performance Storytelling in schools and public venues. Stacia began working with businesses writing corporate training videos that were as entertaining as they were informative. Then as a resting actor in London learned the dark arts of advertising and how to use her story and acting skills to enliven pitches and presentations; notably J Walter Thompson, The Really Useful Group, Imagination and the Education Team at Kew Gardens.
Currently working with Accelerators, (Idea London, Wayra, TechStars) Entrepreneurs (Blooming Founders, Aldis Firman of LILOU ET LOÏC, Andrea Newman of Achievement by Design,) pitching and deliver signature talks.
Stacia uncovers the STORY behind the good idea, the business practice, the service, the product and enable you to weave your message through all of your communication with impact. Whether inspiring your team, standing out to clients or introducing a new practice, idea or innovation online or LIVE so you stand out from the crowd and articulate your value attracting the right people with a clear message and a great story.
Listen to her weekly radio show on Marlow FM 97.5 Mondays 2-3.30 featuring Business Stories and the people behind them. Stacia runs workshops on Pitching, Presenting, Business Storytelling through Online offers, in Corporate Training Sessions (Kaplan, Lambert Smith Hampton, Gov UK, Flourish PR) and 1:1 Coaching Packages.
---
What people say about Speaker Express:
I took the two day Speaker Express course, worked on my confidence and now secured 4 speaking gigs! - Ash Taylor, Consultant
Speaker Express has pushed me out of my comfort zone and made it more comfortable. - James N. 
I went from this 'raw, rough and ready speaker with no structure' to running my business and using speaking as a way to attract clients. - Ollie Trew, Speaker & Coach
I joined Speaker Express four months before my biggest speaking gig ever: a 45-minute plenary session to 300 people in the US. Speaker Express taught me how to be 100% myself on stage, how to be vulnerable, how to connect with my audience. After my speech, I received a standing ovation, 27 invitations to speak elsewhere, and my mailing list trebled. - Elaine Hopkins, Author, Speaker & Explorer


---
Doors open at 6.30 pm – event starts at 7 pm sharp.
We run monthly Boardroom sessions, a 2 Day Creating your Signature Talk training, a 3-month Speaking Kickstarter, and a 6-month Professional Speaking Accelerator, all about building a speaking business. If you have a bigger vision for yourself or running your own business then come along and learn how to take your speaking and confidence to the next level.

Connect:
We always have new people attending so the event can get very busy. Please ask us how to get the most out of your evening.

Tickets:
£18 online/£25 at the door 
We are looking forward to meeting you on the night.
Your Speaker Express Team: Elliot & Annik x 
Connect with us online:
---
VENUE SPONSOR:

Institute of Directors - www.iod.com
The Institute of Directors (IoD) was founded in 1903 and within three years we were awarded a Royal Charter to support, represent and set standards for business leaders nationwide. We remain deeply proud of our Royal Charter and it stays at the forefront of everything we do as an organisation.
Save This Event
When & Where

Institute of Directors
116 Pall Mall
SW1Y 5ED London
United Kingdom


Wednesday, 23 October 2019 from 18:30 to 21:30
Add to my calendar
Organiser
Speaker Express is all about learning how to gain more brand visibility through speaking, getting on more stages & growing your business in the process. 
Speaking skills are far beyond toys and cash – a few months invested in training and you gain presentation, pitching & speaking confidence that stays with you for life.

We run monthly Boardroom sessions, a 2 Day Creating your Signature Talk training, a 3-month Speaking Kickstarter, a 6-month Professional Speaking Accelerator and a Next Level, all about building a speaking business.

The Speaker Express Approach

Speaker Express does public speaking & pitch training in an experiential way so you can develop clarity on communicating your brand and vision to influence your audience and those investors. Everyone can overcome nerves and be confident in front of even large audiences. Our approach is a high-impact educational training practice. It's a learner-centered approach that gets you off your chair, out of your comfort zone, actively involved and responsible for your progress in a safe environment. This training format guarantees an immediate and noticeable difference in your communication approach.