About this Event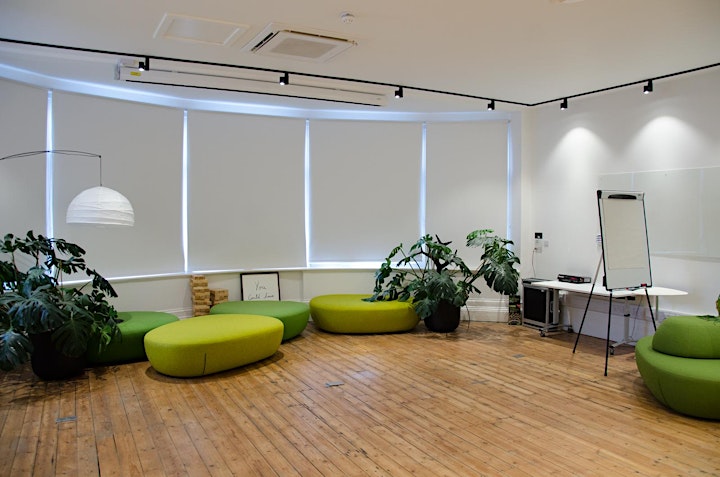 What is the Public Speaking for Politics weekend?
The ability to speak eloquently is an essential skill for anyone wishing to influence our global society.
Public Speaking for Politics is a new intensive workshop that takes place over a weekend.
Even if you don't stand for office, public speaking skills improve your ability to be an effective citizen.
We give you a chance to practise in front of your peers and before a panel, led by one of the most influential presentation trainers of the last 40 years.
Who is it aimed at?
The weekend is for aspiring leaders who want to develop their own voice: entrepreneurs, prospective MPs, lawyers, campaigners, lecturers, TEDx speakers, trades unionists, councillors and ministers of religion.
Public speaking forces you to think. Public speaking is a source of power. Public speaking can make you famous.
Our approach is to give you as much stage time as possible while introducing your to the basic principles of rhetoric, an intellectual system that is over 2000 years old.
This system gives you the tools to develop your ideas and communicate them to different audiences.
We welcome delegates who do not have English as their first language.
How does it work?
During the weekend you will be asked to make at least three speeches.
You will need to introduce yourself, explaining your background, your experiences and your values.
You will be invited to memorise and perform a famous speech.
It can be by Martin Luther King, Margaret Thatcher, Abraham Lincoln or any political figure who you admire.
We'd just like to hear a 4- minute extract.
You will get feedback on your performances from the workshop leaders, the previous graduates of the workshop and your fellow delegates.
This exercises will give you a chance to overcome any nerves, experiment with your public speaking style and work out where you need to make improvements.
Along the way you'll get to know a group of people who share your interest in active citizenship.
What you will leave with
Anyone who completes the weekend will automatically become a member of the European School of Rhetoric for one year.
This will give you access to articles and resources to deepen your familiarity with rhetoric and further improve your speaking skills.
What do I have to do to enrol?
This weekend is subsidised by the European Speechwriter Network.
The number of places are limited.
Please send a 200-word letter explaining what you would like to get out of this weekend.
If you would like to discuss it further please give Brian Jenner a ring +44 7545 232980.
Before you register, there is a form to fill in covering confidentiality during the weekend.
What's the format?
We have 16 places for the weekend beginning Friday 27 November 2020.
The timings are as follows:
Friday
Runs from 6.30pm till after 11pm
You will be invited to introduce yourself to your peers and explain your motivation for being involved in public life in front of supportive trainers.
Saturday
Runs from 9.30am till after 10pm
9.30am - 10.30am - An introduction to rhetoric
11am - 12.30am - A chance to do some public speaking exercises
12.45am - 2pm - Exercises to appeal to the emotions
2pm - 4pm - Lunch with your peers
4pm - 5pm - Impromptu speaking
5.30pm - Performances of pre-prepared speeches (lasting up to 4 minutes)
Sunday
Runs from 10am till 4pm
10am - 12pm - Speechwriting exercises
1pm - 2.30pm - Lunch with your peers
2.30pm - 4pm - Final exercises and closing remarks
We will provide snacks and refreshments during the weekend.
You will be able to go for lunch with your colleagues on the Saturday and Sunday.
You need to find accommodation separately, but we can make some suggestions if required.
The venue is in the centre of Bournemouth, so there are many hotels within 100 metres of where it all happens.
How do I pay?
The cost for the weekend is £299 per person.
You can request an invoice for payment, or if you prefer to pay by card you can register through Eventbrite.
You can ask for a refund up to one month before the workshop. If you can't attend at the last minute, we'll be happy to register you on the next one.
The Leaders
Dr Max Atkinson
Max was a speechwriter for the late leader of the Liberal Democrats, Paddy Ashdown. He ran workshops for Ronald Reagan's speechwriters and has been a prolific author on the subject of speechwriting and public speaking. After completing a PhD in Sociology at the University of Essex in 1969, Atkinson worked as a Lecturer at the University of Lancaster (1969–72) and the University of Manchester (1973–76) and was a Fellow of Wolfson College at Oxford University from 1976 to 1988. Atkinson also held a visiting professorship at Henley Management College for ten years and for shorter periods at other universities in Sweden, Austria and the United States.
Guy Doza
Guy has a degree from Royal Holloway's Centre for Oratory and Rhetoric and a PGCE from Homerton College, Cambridge. His research was focused on the application of classical rhetoric in modern speechwriting. He runs training courses for political writers in parliament. He has worked with a number of ministerial offices and trained Conservative, Labour, Liberal Democrat, Green and SNP speechwriters.
As well as his political work he has also written for a range of private clients ranging from executives at BP to academics at leading universities.
Brian Jenner
Brian has been a professional speechwriter for over 20 years. Before that he worked at a journalist on the Daily Telegraph, Guardian and Daily Mail. He also worked in the marketing department of the City Law firm Ashursts. He is the founder of the UK Speechwriters' Guild and the European Speechwriter Network. He studied French and German at Brasenose College, Oxford. He has been President of Grosvenor Square Speakers in London and Hallmark Speakers in Bournemouth.