About this Event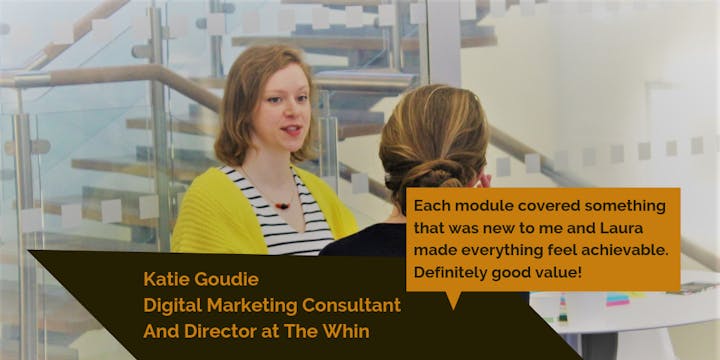 It may not be clear to everyone why public speaking training for women is important. It's not because women are less confident or less competent public speakers than men; it's because audiences prefer men. A woman can tell the same jokes as a man and be viewed not only as having lower status, but as less capable. Women are judged more harshly - by audiences of men and women - on how they sound, how they dress and how they come across. Women have to work harder to be considered funny, likeable, knowledgeable or insightful.
In an ideal world women wouldn't have to come up with strategies to overcome audience bias but, until the promised day comes, you can help yourself by helping them get over it. Disarm your audience quickly with the cool, the quirky and the unexpected. Then watch them relax into their seats as they realise they were wrong to doubt you all along.
Join other professional women for a welcoming and informative day of speech writing for powerful public speaking training. Leave confident with practical methods and techniques that can immediately be applied to your next speech, pitch or presentation.
Who is this training for?
Professional women, self-employed women, students and community organisers can all benefit from this workshop.
Why is this training for women?
In an age where conference organisers, university societies and talk show hosts never seem to have any trouble finding male experts to share their expertise, I want to help more women take centre stage and raise the level of everyone's conversation.
What are some of the learning outcomes?
Explore the challenges women face as public speakers
Learn how to prepare for your audience and venue
Learn how to write for the ear and the brain
Learn how to use structure for persuasion
Learn how to tell moving stories
Explore stage presence, charisma and authenticity
Learn the pitfalls to avoid and arm yourself with techniques for success
What have other people enjoyed about the workshop?
"Having time and space to focus on public speaking, explicitly, practically, and theoretically - with examples showing role models I personally admire. I really enjoyed deconstructing these, making public figures less intimidating, and more accessible."