Description
An interactive half day course to build your personal impact so that you learn to speak with confidence and

charisma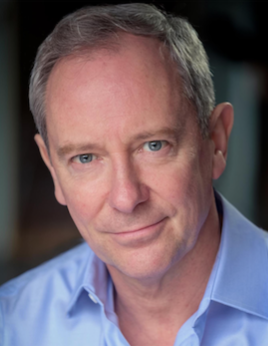 Most of us are relaxed and confident when we're with our friends and family. We can tell a story or even tell a joke. But put us on a platform and ask us to give a speech or a presentation, and we can feel very different.
When we speak to an audience, we often put on a public mask and use a different voice. Why can't we seem to be ourselves when we give a talk? Why can we seem to connect with an audience one day, and not another?
In this Masterclass we will learn how to appear confident and comfortable when speaking in public. We will look at the structure of what we say and how we say it; from speaking to larger groups through to networking events and 1-1 meetings.
We will understand how we can start to drop our public mask and learn to have a 'conversation' with our audience so that we connect with them every time we speak.
This exclusive Masterclass will be interactive, great fun and instantly actionable.
It will be run by Robin Kermode, one of Europe's leading communication coaches. Robin works globally with senior political and business leaders. He is a popular keynote speaker, a regular media commentator and author of the best-selling public speaking book Speak So Your Audience Will Listen.
Robin's experience, enthusiasm and sense of humour make him a highly valued speaker and coach.
Book early as places are strictly limited.
We look forward to seeing there!
* * * * * * * * * * * * * * * * * *
"One of the best speakers I have ever heard."
Tracey Morgan : Senior HR, Bank of America

"If you want someone to drive an impact into your business, call Robin."
Rupert Keane : CEO, Emap

"Robin has a reare ability to talk to everybody - even in a larger group."
David James : Senior L&D UK, Walt Disney
* * * * * * * * * * * * * * * * * *
(All Zone2 Masterclasses qualify towards your CPD requirements)
Click here for more information about Robin and Zone 2
FAQs
What is the ticket price?
£145 plus Vat = £178.80
Will I learn something useful?
Yes!
Will I have fun?
Yes!
Can I contact you with any questions?
Of course! Simply email us: info@zone2.co.uk
Is my ticket transferrable?
Yes, of course. If you find that you cannot attend, please feel free to pass on your ticket to a member of your team, a colleague or a friend - just email us to let us know change of name: info@zone2.co.uk
Can I get a refund?
We are unable to refund but if you find that you cannot attend, please feel free to pass on your ticket to a member of your team, a colleague or a friend - just email us to let us know change of name: info@zone2.co.uk