Beginner friendly public speaking practice sessions.
About this event
Come and get the chance to speak in a supportive and friendly environment. Public Speaking will boost your confidence and give you more power to speak and to be listened to in both your personal and professional life.
What makes this public speaking session different from others you ask?
There is a strong emphasis on self-expression, creativity, trial and error, and most importantly, speaking practice!
What will you gain from this event?
Gain confidence by overcoming your fear of public speaking
Learn to think on your feet with our Impromptu speaking format
Get feedback and improve your public speaking with a real audience
Tips and opportunities to practice: body language, voice, tone, pitch, uses of stories, use of pauses, humour, etc...
Here's how it works:
The host chooses a random order of speakers and asks students to speak on a random topic given by the audience, this is called an impromptu speech.
You will speak for 2 minutes. We have a designated timekeeper to give you guidance on time, and a feedback session at the end.
We will do 2 rounds of speaking followed by a feedback session at the end of each round.
Depending on the audience we may add variations between rounds to challenge speakers in different areas.
Speaking challenges:
- Audience interaction: We may suggest using a rhetorical question with a pause, or to ask the audience a question.
- Advocacy: We may as you to pick a "for or against" side and persuade us on a core belief you have.
- Storytelling: Use imagery to transport us and to a place in line with your call to action.
And more...
Public Speaking suggestions:
TIP: Give your impromptu speech the following 3 sections below.
Introduction ("Today, I'm going to talk about....")
Body ("Here is my personal experience....")
Conclusion ("So, my key message is ....")
Remember: Practice makes perfect!
Typical audience size 8-12 people per room.
What to bring: Yourself only. Some students bring paper and pen for feedback and notes.
Dress Code: There is no dress code. It is best practice however that you wear the attire for the occasion which you are practicing for.
How to join via Zoom:
FIRST TIMERS PLEASE NOTE: You MUST book a free "First timer" ticket through Eventbrite to secure your spot and to be eligible for first-timer offers.
NOTE: Before Joining: Please make sure you have a stable internet connection, and a backup if possible! A microphone and camera are necessary, so please make sure they are set up properly before the event starts. Also, we ask you to find a quiet area free of distractions for the duration of the event.
1. Download the Zoom app from www.zoom.us (Please note: Our members joining through a browser have experienced extensive issues with sound, and we would advise against joining via a browser, please download the app if you can.)
2. 10 minutes before class, join channel ID: 255-256-5000. Password: 0 (CLICK HERE TO JOIN DIRECTLY)
3. Enjoy!
*Please note we start and end strictly on time*
*You will be refused entry beyond 3:10pm, so please reschedule if you should not make it*
EVENT DURATION: 2:50pm - Registration :: 3:00pm - Event start - 4:30pm - End
Cost: £5 class or £15 per month - access to 12 workshops
First-timers only 50% discount: £7.50 for unlimited access. Please speak to the organiser for registration. (Regular price after first month offer)
Payment methods via : www.veespeak.co.uk. We offer Card Payments, Bank Transfer, or PayPal.
__________________________________________________________________________
Marketing and email subscription disclaimer: We value your privacy, and we will never share or sell your details to a 3rd Party without your explicit permission.
Email Subscription: By signing up and attending our events you explicitly agree to be contacted by email from Veespeak's marketing team regarding our newest courses, discounts, and upcoming events. You can always opt-out if you feel the information shared is no longer relevant to you.
We may take pictures or record sections of the workshops for training and quality purposes. We will never use this information without your prior consent.
__________________________________________________________________________
Website & Social Media:
Website: www.veespeak.co.uk
Instagram: @veespeak - https://www.instagram.com/veespeak/
Facebook: @veespeak - https://www.facebook.com/veespeak/
Linkedin: @veespeak - https://www.linkedin.com/company/veespeak
Twitter: @veespeakps - https://twitter.com/VeespeakPS
Meetup Group: https://www.meetup.com/veespeak
Contact Information:
Email: hello@veespeak.co.uk
Contact No: 07713 123321
Valentin Todorov - Organiser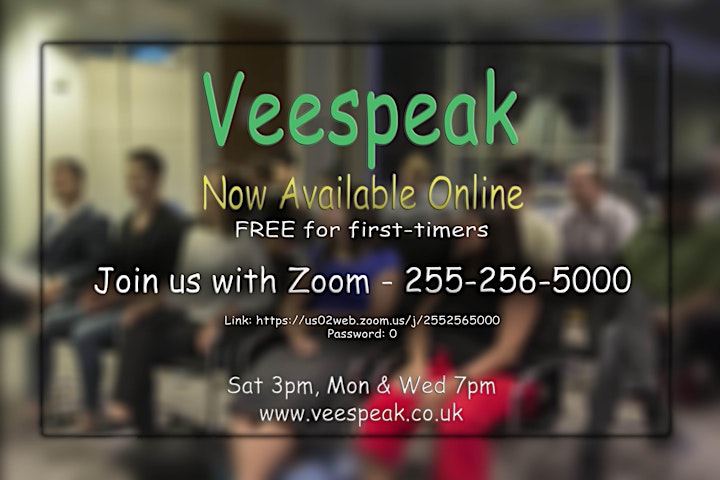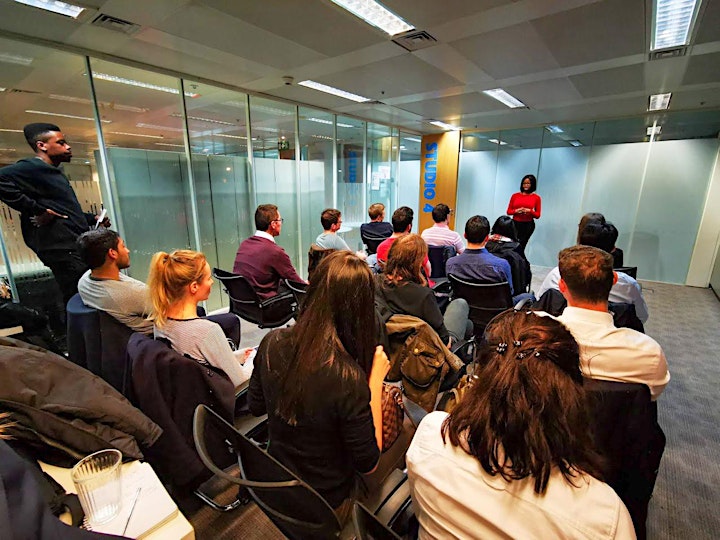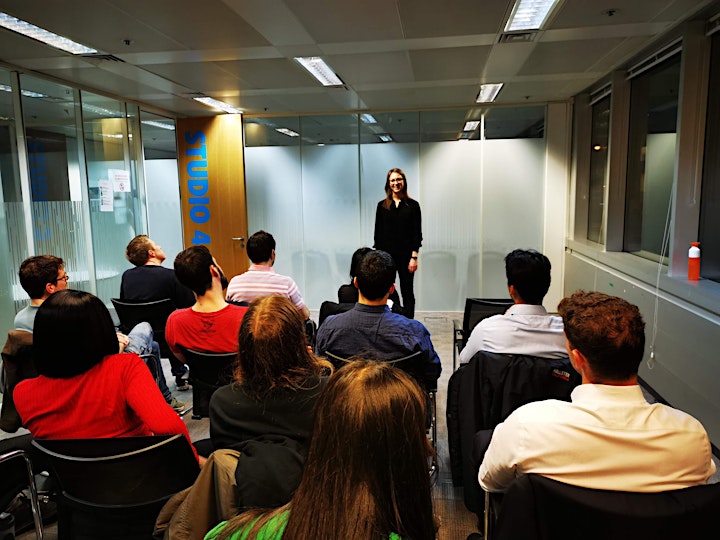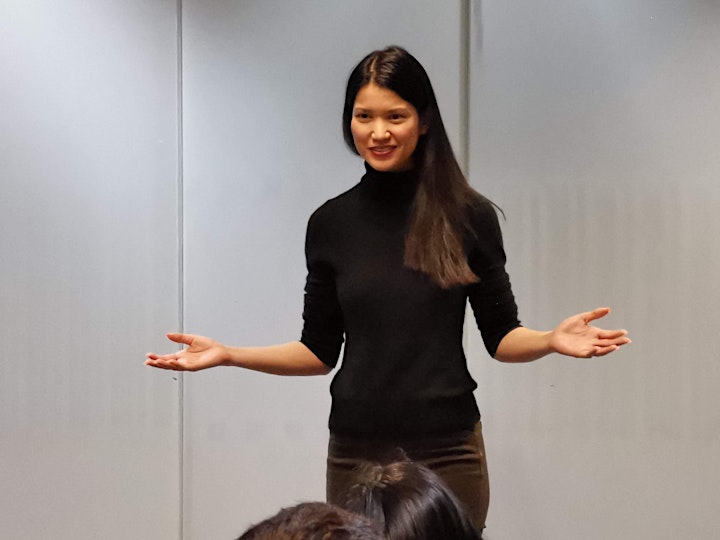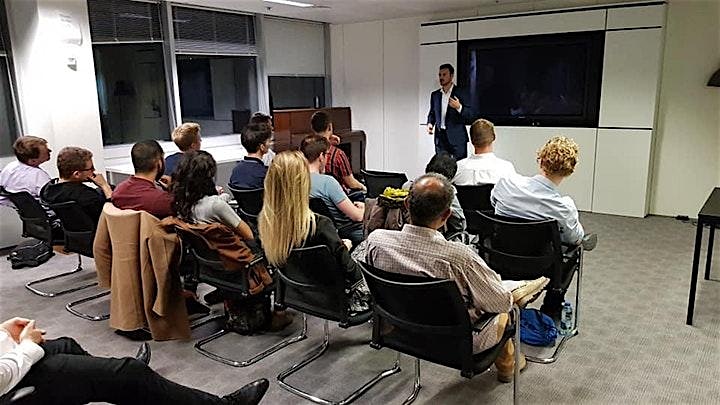 Organiser of Public Speaking Practice Saturdays (FREE for first timers)
I love challenges, and I love Public Speaking because it gives me the thrill and joy of sharing and learning. I started back in 2012 frightened and curious, and it soon became a hobby.  Not long after that I had the opportunity to become a leader and I took it, spontaneously without a thought or a doubt and I never imagined how it would change me, or the power of influence that it would give me.
​
Being part of the transformation my students go through in my workshops is an honour and I feel grateful for my students' trust in me. The inspiration, the motivation, and the courage they display gives me those things in turn too, which fuels my passion for Public Speaking.