Public Speaking - The Nervous Inspirational (Spiritualist) Speaker
Sales Have Ended
Ticket sales have ended
Unfortunately, you haven't booked in time. Please try again or visit www.theportraitofspirit.com/mediumship-masterclasses
Event Information
Refund Policy
Refunds up to 30 days before event
Eventbrite's fee is nonrefundable.
Sales Have Ended
Ticket sales have ended
Unfortunately, you haven't booked in time. Please try again or visit www.theportraitofspirit.com/mediumship-masterclasses
From FEAR to EXECELLENCE in speaking the message
About this Event
The Nervous Inspirational Speaker
We create a safe, online classroom where you can be with other like-minded trainee speakers to build your confidence from the ground up.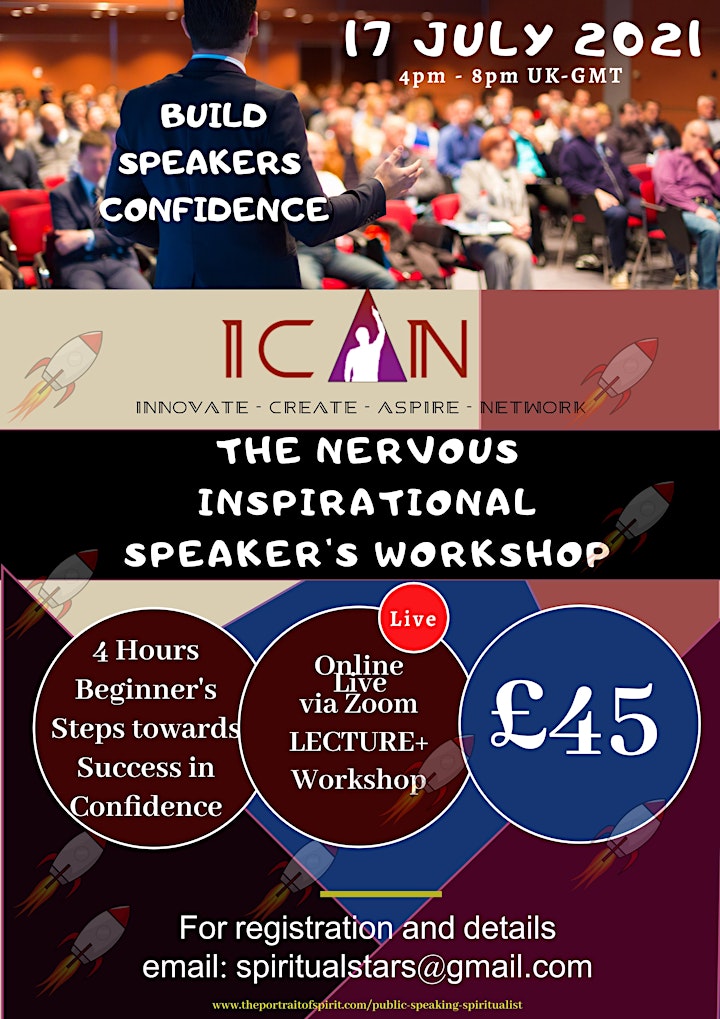 HOW FEARFUL ARE YOU SPEAKING PUBLICLY?
On a scale of 1 to 10. 1 Confident, 10 Petrified:
Question: On a scale of 1 to 10, how nervous do you feel at the mere thought of being asked to give a talk to an audience - unscripted and some who are confident at speaking, watching you?
If you answered 4 or above, you are the suitable level for our workshop.
We start the event with a short lecture explaining the fundamentals of why people FEAR speaking to a crowd.
The aim is to support you in providing you with a stepping stone, a platform where you can learn from the tutor to rebuild your confidence in public speaking.
We want to help you step by step find your way to combat that voice within that reminds you that you might fail if you speak up and even if you join up!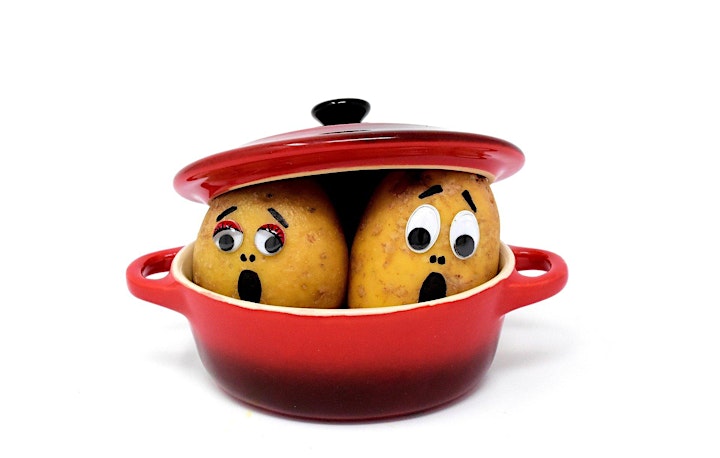 THE GOAL IS TO HELP YOU IMPROVE YOUR CONFIDENCE IN SPEAKING PUBLICLY with a Spiritualist theme.
Talking without a script to a live audience is never easy especially for beginner's.
Talks of Spiritual matters or topic's close to the heart, unscripted can send some people into a mental meltdown.
Usually people begin to panic and think of all the little things that could go wrong, suppose they freeze, forget their words or worse still, people look bored, leave or laugh and criticise?
Sometimes it's the voice within the head that wants us to stay safe in our own boundaries, suggesting the audience may laugh or you might freeze. We want you to learn how to combat feelings that STOP you from stepping forward and shining your light!
Within this practical workshop, learn the steps you need to take to RISE, give engaging talks that engages so your words hit home. Make your audience SIT UP, pay attention and fall in love with your message.
If this interests you - make the first move. Register now!
ABOUT THE WORKSHOP
If you want to COMBAT those inner fears and practice to achieve and become a Successful Speaker, these are skills that can be learnt and developed. Whilst some people are 'born to be Speakers', others perhaps like you, have to work first to overcome the fear to speak.
This practical online public speaking workshop will help you unlock the skills and confidence you need to speak about spiritual matters publicly.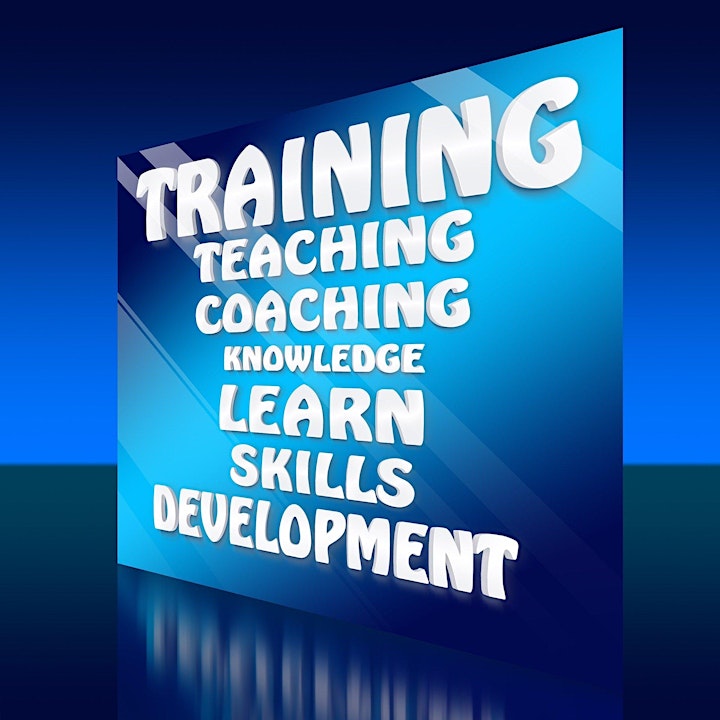 The Nervous Inspirational Speaker. We cater for your confidence level and WE UNDERSTAND you may initially have a level of anxiety leading to these type of thoughts prior to booking:
"Will you be asked to do something too challenging?"
"Will you be put on the spot"
"Will you be the only one to not cope?"
"Will you be embarrassed?"
No, and no, no and again no. We are trying to RAISE your confidence not ruin it!
We understand even to book the workshop will take guts. But you could always check out previous students personal feedback to help you feel more comfortable at joining.
Anne-Marie understands feeling terrified at the thought of giving a talk to a group of people, you've never met before. She will share her secrets with you and not push you in at the deep end. She is trustworthy, friendly and will put you at ease.
A fun, engaging and well thought out course for the nervous inspiration speaker.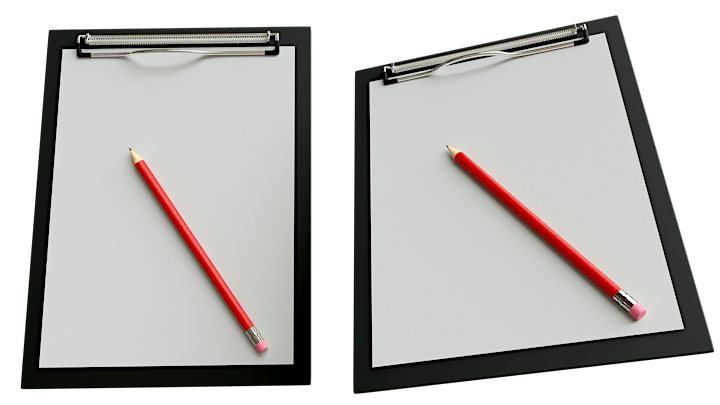 By the end of the workshop
This is a safe, virtual workshop to explore through carefully selected step by step exercises to reduce your fear and find the confidence to speak.
THE OBJECTIVE IS:
So you feel more confident in your own ability in speaking
We use readings from spiritual passages, to spiritual debates, to preparing a short talk on a specific theme to inspired speaking, and more.
Come and give your inner spirit the voice it needs!
The practical skill of speaking is learning to listen to the silence of the audience. You will watch a video, take part in individual exercises and then learn how to put forward your thoughts, without using a script.
You won't know how much this is for you until you register and turn up.
We look forward to seeing you there.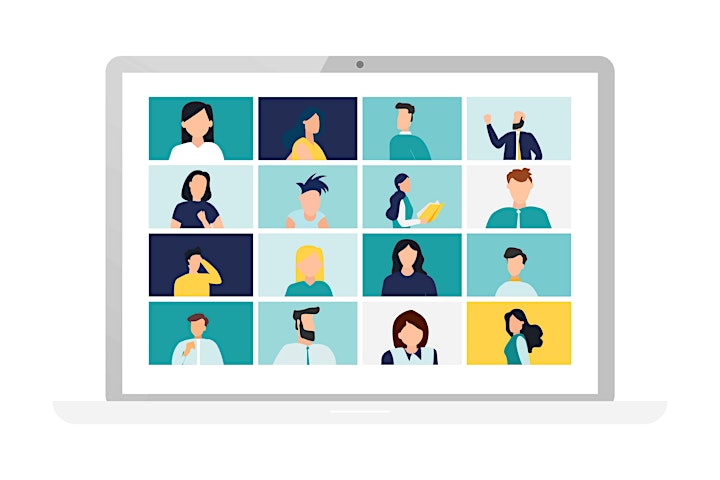 EVENT DETAILS
Lecture 1 hour
Workshop 3 hours
The cost via Eventbrite is £50.00 which covers the administration fee for you.
Cheaper if booked via the website.
Doors Open: @ 3.30 pm:
Starts prompt at 4 pm (UK - BST)
11 am (EST/edt)
8 am (PDT/pst)
5 pm (CEST)
Please check your own time zones against UK BST. You will receive the link to the event after registration.
"Share this page with one friend and help others to gain the same experience"
TO BOOK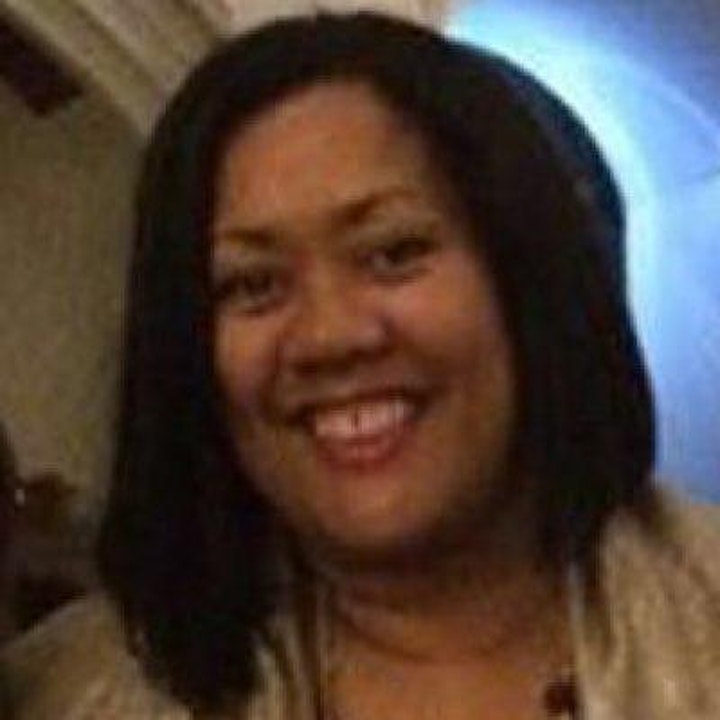 TUTOR:
The Masterclass for Mediumship Development for Beginner's is led by Anne-Marie Bond DSNUt. A Spiritualist Medium, Teacher, Artist, Demonstrator and Speaker. Want to hold our own gathering of friends and hire Anne-Marie to present an inspired talk? Please contact her today to discuss dates/prices.
Date and Time
Location
Refund Policy
Refunds up to 30 days before event
Eventbrite's fee is nonrefundable.