Join us for a series of online workshops designed to help early career researchers in education get their first book published.
About this event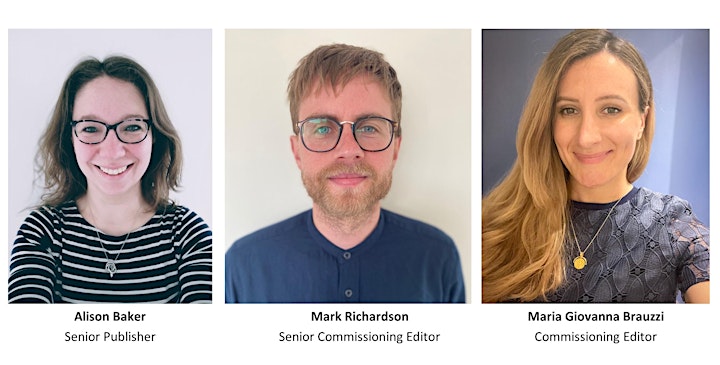 In these three identical sessions, the editors for Bloomsbury's academic education publishing, Alison Baker, Mark Richardson and Maria Giovanna Brauzzi, will introduce you to the key issues and considerations to make when you're looking to get your first academic book published.
------------------------
Click 'Select a Date' above to register on your preferred date/time:
Session 1: Tuesday 3rd May, 14:00 (BST) / 09:00 (EDT) - with Mark Richardson and Alison Baker
Session 2: Tuesday 7th June, 16:00 (BST) / 11:00 (EDT) - with Maria Giovanna Brauzzi and Mark Richardson
Session 3: Tuesday 5th July, 08:00 (BST) / 17:00 (AEST) - with Mark Richardson
Registration is free and the events will be hosted via a link on Microsoft Teams. We look forward to seeing you there!
Can't make any of the dates but still interested in finding out more? See our helpful links below and email academiceducation@bloomsbury.com with any further questions.
------------------------
Helpful links:
Bloomsbury's academic education publishing
The editors' commissioning areas
Education research series accepting proposals