Event Information
Location
Akadeemia tee 3
Room number SOC-210
12611 Tallin Tallinn
Estonia
Description
Who is this for?
This workshop is free to attend for students, researchers, faculty staff and anyone else interested in publishing with IEEE. Please feel free to share this workshop and invite colleagues or anyone else you think may be interested in attending.
About IEEE
IEEE is the world's largest professional association dedicated to advancing technological innovation and excellence for the benefit of humanity. IEEE and its members inspire a global community through IEEE's highly cited publications, conferences, technology standards, and professional and educational activities.

Why should you attend?
Are you thinking of publishing your research? New/relatively new to publishing your work? Not sure where best to submit your manuscript? Then this workshop is for you!
Did you know a large proportion of submissions to IEEE are rejected? This workshop will provide practical insight from the publisher into the steps you need to take when preparing and submitting your manuscript.
Register now - seats are limited!
---
Workshop details
The workshop will start at 14:00 in room number SOC-210
14:00 – 14:45 Techniques for effective research with IEEE Xplore
15:00 – 16:30 How to get published with the IEEE
The workshop will cover:
an overview of IEEE, technology areas and quality of content
the University's publishing activity on IEEE Xplore

choosing the best fit periodical or conference for your paper

what editors look for
why papers may be rejected
paper structure
ethics
Open Access options
impact factor
the importance of through literature reviews and support available
the submission and review process

the tools available to support publishing
search tips to help you find papers easily and quickly
tips
key contacts and support


IEEE

Xplore searching best practices

, covering advanced search techniques, setting up alerts, downloading equations, finding patent citations
About Eszter Lukacs from IEEE – the presenter
Eszter works with IEEE customers located in Eastern Europe, including Estonia. She has over nine years' experience in the information industry. Eszter gained her Magister degree in Linguistics from the Humboldt-Universität zu Berlin; she speaks German, English, and Hungarian and is based in Berlin, Germany.
View Eszter's LinkedIn profile
---
Both the IEEE and Tallinn University of Technology would be delighted if you could join us for this practical workshop.
If you have any queries or would like any additional information, please don't hesitate to contact: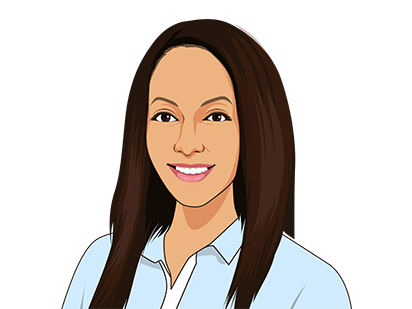 Nardos Woldeyesus
Nordic representative for IEEE

+46 (0)762 241 959
nardos@contentonline.co.uk
Connect on Linked In
or speak to your local contact at Tallinn University of Technology:
Taimi Nurmiste, Head of Information Services Division at TTÜ Library taimi.nurmiste@ttu.ee
Date and Time
Location
Akadeemia tee 3
Room number SOC-210
12611 Tallin Tallinn
Estonia