Pulling Together - The Marine Sector in Devon

Tuesday, 28 February 2012 from 12:30 to 17:30 (GMT)
Event Details
If you have recorded your interest in this event, please now confirm your booking by registering for a CONFIRMED PLACE.
The Marine Sector in Devon – Pulling Together
28th February 2012 at Dartington Hall
Download the full Programme here
Download the final Invitation here
An event to support marine businesses in Devon, Plymouth & Torbay:
To confirm business needs for the local marine industry

To demonstrate the benefits of working together.

To maximise access to available business support.
12.00

Arrival, light refreshments and fill out sheets on issues for marine sector businesses.

12.30

Cllr Will Mumford (Devon County Council)

"Welcome & aim of the event"

12.35

University of Chichester

"Future Collaboration for the Marine Sector in Devon' - Part 1" A chance to find out how collaboration and clustering can benefit you and your company

13.00

Nigel Irens (Nigel Irens Design) "Power Yacht Design: Why less can be more" Until the 20th century vessels had to make the most out of the human or wind power.  Since the first boat engines manufacturers have made huge progress in increasing power and speed.  The snag is that power cannot be produced without burning an equally eye-watering amount of fuel. Here I look at ways to help reverse a trend that is clearly not sustainable in the long run.

13.15

Ian Duffin (Finance Director - Princess Yachts) "Princess Yachts – A local business in a Global Market"How the Princess business was originally established and continues to be developed from a Devon base, to meet the challenges of operating in a truly global market.

13.30

Steve Caunter  (Section Head of Marine, Automotive, Computing & Engineering S Devon College) "S DevonMarineAcademy at Noss, Kingswear – plans for the future"

13.40

Sally Edgington (Assistant Director @ BIS, South Central & West)

"The BIS perspective" Business support: what's out there for businesses nationally and regionally, an overview Bus Link national offer, and some of the other schemes we will be showcasing.

13.50

Announcement of where the workshops are being held & travel time to the other room.

14.00

Alice Driscoll (Managing Director of ADPR - a South West based PR consultancy specialising in the Marine Industry) "'Marketing Marine Businesses using Social Media" An insight into how to successfully integrate social media into your marketing, including examples from the marine sector.

OR

Craig Marshall (Managing Director of the Devon and Cornwall Training Provider Network) – "How Apprenticeships could work for you"The workshop aims to raise participants awareness of all aspects of the apprenticeship programme in the sector.

14.30

Refreshments & Opportunity to network

15.00

Peter Norris (EU Enterprise Net)& Chris Knight (UKTi) – "'International business opportunities and Exporting overseas"'This session will highlight the numerous current opportunities that exist for companies in the marine sector to grow their sales and businesses through a greater focus on international market opportunities, and the help both organisations can provide.

OR

Rupert Lorraine & Adam Corney (University of Plymouth) "Working with the Knowledge Base to Support Innovation" This session will provide an interactive overview of the many ways in which industry and academia can work together to successfully exploit new ideas, knowledge and technologies. We'll use a number of real case studies to highlight the diverse nature of the support available in the region.

15.30

Uni of Chichester

"Future Collaboration for the Marine Sector in Devon Part 2" Putting into action the benefits of collaboration and clustering in the marine sector through an interactive workshop.

16.30

Will Mumford  - "Conclusions & close"

Next steps for collaboration & opportunity to sign up to be involved in the next steps. Opportunity for further networking/visit stands.

16.40

Refreshment, opportunity to network or 'sign up'
Directions: Please follow this link for directions to the venue: http://www.dartington.org/visit/directions-and-maps
Stands: We are encouraging agencies and service providers who can provide support and services to the marine industry as a whole to bring stands and information if they wish although space is limited so there wont be room for every business to bring a stand.  If you want a small stand at the event then please contact Heather Hillman: heather.hillman@devon.gov.uk. These must be set up by 11.40am.
Lunch: We are unfortunately unable to provide lunch, however you can follow this link to where you can eat near Dartington: http://www.dartington.org/shops/food-drink
Will Mumford
Cabinet Member for Devon County Council with responsibility for Economy, Enterprise and Employment.  Will is also a board member of the Heart of the South West Local Enterprise Partnership and Chairman of the East of Exeter Growth Point Board.  A keen sailor, he has participated in 4 two handed Round Britain and Ireland races and helps the RWYC on their oceanic race program.
Nigel Irens – Nigel Irens Design
Nigel Irens has been a pioneer in the field of racing multihull design since 1979 having been responsible for many successful boats such as 'FUJI' (3 times winner of the UK's Single-Handed Transatlantic), FLEURY MICHON (winner of the French 'ROUTE du RHUM') and B&Q-CASTORAMA in which Dame Ellen MacArthur beat the single-handed Round the World Record in 2005. That record is currently held by Frenchman Francis Joyon, again in an Irens designed trimaran.
Irens has also been responsible for the design of successful powerboats such as the 35 metre (115ft) CABLE & WIRELESS ADVENTURER, Until recently holder of the record for the fastest powered circumnavigation of the world.
Apart from these competitive boats Irens has also always maintained a strong interest in cruising boats – again both power and sail driven. The 19 metre (63ft) wooden schooner (MAGGIE B), completed a 38,000 mile circumnavigation over a two year period.
Irens is also heavily committed to the development of comfortable semi-displacement motor vessels that offer a more pleasurable and ecologically satisfying alternative for cruising under power than their ubiquitous planing-hulled counter-parts. www.nigelirens.com
Ian Duffin Finance Director - Princess Yachts
Ian Duffin is a highly accomplished and successful Finance Director of Princess Yachts, the fifth largest company in the South West of England, who has been with the company for over 7 years. He is a qualified chartered accountant who has executive board responsibility for all financial matters ranging from accounting, reporting and planning, to Treasury operations and legal corporate governance. He has built a career around a number of well known blue chip brands such as Jaguar, National Power, Mayflower, and Wagon.
Steve Caunter - Section Head of Marine, Automotive, Computing & Engineering at SouthDevonCollege.
Steve Caunter is the Section Head of Marine, Automotive, Computing & Engineering at SouthDevonCollege.  Responsibilities include the development of curriculums across all these subjects to ensure they continue to meet the needs of high tech industries at a local and national level.
A time served apprentice, Steve has worked for major European manufactures including DAF and Mercedes Benz.  Steve has gained a wide range of experience, skills and knowledge in power train units fitted to road vehicles and those used within Marine applications.  Whilst working for Mercedes Benz as a Technical Training Specialist, Steve trained and coached technicians from across the UK and internationally including working in Germany and Egypt.
Since moving into Further Education Steve has gained valuable experience as a work based assessor and lecturer before achieving the role as Section Head at SouthDevonCollege.  This current role involves the development of the Marine Engineering Section as part of the NossMarineAcademy.  Steve has taken part in various knowledge transfer projects, carries out training needs analysis and develops training solutions for key regional employers as well small to medium sized businesses.
Sally Edgington - Assistant Director @ BIS, South Central & West
Sally has worked across a range of Government Departments and policy areas including for DTI/BIS on business support, Overseas Trade and Inward Investment and regional policy; the music industry and creative industries with Department for Culture Media & Sport; and Nuclear Decommissioning business planning with UKAEA. Her current role with BIS reflects the current Government's commitment to securing private sector-led growth and rebalancing local economies.
Craig Marshall – Managing Director -Devon and Cornwall Training Provider Network
Managing Director of the Devon and Cornwall Training Provider Network, promoting the interests of sixty deliverers of work based learning in the sub region. He chairs the South West Training Provider Network. He has close working contacts with all of the regions funding agencies, sits on the Productive Skills for the Heart of the South West Group and Devon's three Workforce Development Groups. He is a Governor of Exeter College, a Trustee of Learning South West and a Director of the Wheels to Work charity. Previously a hotel general manager he has also worked in Higher, Further, Work Based and Adult and Community Education.
Alice Driscoll MPRCA - Managing Director of ADPR
Alice Driscoll founded ADPR 20 years ago.  The Somerset based consultancy provides marketing communications services to a wide client base ranging from local government organizations and professional services companies to major sporting fashion labels, but at the heart of ADPR is a division which has grown out of Alice's personal passion for sailing and all things water-based.  In fact, ADPR is now recognized as one of the top three specialist marine PR consultancies in the UK, with clients including well known brand names such as Helly Hansen and Raymarine.
An active member of the British Marine Federation, Alice sits on the BMF's British Sailing Committee and on the International Committee.  She is also involved with the BMF South West.  Supporting the Royal Yachting Association, Alice is a former RYA Council Member and is now on the RYA Marketing Committee.  She is also the RYA Observer for the Weymouth and Portland National Sailing Academy and therefore involved in their Board Meetings and will be part of the team running the Press Office at Weymouth during the Olympics. 
Outside of ADPR, Alice is a competitive sailor and a former World Champion.  She is regularly to be found racing dinghies or being part of the crew keelboat racing with her husband and two children.  Alice is a regular contributing journalist and boat reviewer for marine magazines including Watercraft and Classic Boat.
Peter Norris – Enterprise Europ Network - SW
Peter Norris works as an Innovation Adviser with Enterprise Europe Network South West of England with local companies from Cornwall and Devon with an aim to help local companies enter into successful business relationships with new partners from Europe, the US and Russia who are part of the EEN.  Within EEN he has a sector focus on the marine and environmental technology sectors.
Peter's background is in business development and prior to working for EEN, ran his own consultancy company for 15 years working with a range of national and international clients, working in the UK, US and in various European countries on innovation, business and international business development projects.  Prior to that he worked at Executive level for a number of economic development and partnership companies in the ThamesValley and South West London.
Peter lives just outside of Tiverton in Devon, has 3 children and enjoys football, the South West's coast, marathon running and cycling.
Contacts: peter.norris@enterpriseeuropesw.org.uk   M: 07500 927 454  web: www.enterpriseeuropesw.org.uk
Chris Knight
Chris Knight leads the UK Trade & Investment adviser team in Devon, Cornwall and Somerset.  He has worked as an International Trade Advisor for 9 years, prior to which he worked as an export sales manager and was responsible for developing distributor and agency networks across Europe, SE Asia and North America.
Rupert Lorraine MPhil BSc (Hons) CMgr MCMI SFEDI – University of Plymouth
An enthusiastic bodyboarder, Rupert has a First Class degree in Marine Sports Technology and a Masters in Philosophy (Engineering). Rupert brings commercial experience and technical skills from a successful early career in the Marine sector managing a three-year Knowledge Transfer Partnership (KTP) project to implement 3D Computer Aided Design/ Manufacturing (CAD/CAM) technologies within a boatbuilding firm. He currently works for PlymouthUniversity as Commercialisation Manager responsible for working at the interface between industry and academia to support innovation and the commercial exploitation of new ideas and technologies.
University of Chichester
Dr Emma McKinley
Dr Emma McKinley is currently working as a researcher on the EU INTERREG IVA Channel Arc Manche Integration Strategy programme (CAMIS), a substantial EC funded project which is identifying Characterisation and comparisons of marine innovation clusters and transport on both sides of the Channel.  The project is aimed at evaluating and promoting the Economic sustainability and development of marine and coastal communities, facilitating business clustering within the maritime industry sector, with particular focus on renewable energy, tourism and transport. Emma joined SEMAL from Bournemouth University in 2011 as a CAMIS researcher and is a member of the RGS/IBG, AAG and the MBA.  Emma has a degree in Marine Biology (BSc Hons), a Masters in Marine Environmental Protection, and recently joined the University of Chichester and has a special interest in the sustainability of the marine environment and maritime industries. In the last four years, she has completed her PhD which examines the role of the public in the development of marine and coastal policy. She has previously collaborated with researchers at the Joint Nature Conservation Committee (JNCC), ABPMer, Natural England, has presented at a number of national and international conferences and has published in a number of peer reviewed academic journals.
Dr Dawn Robins
Dawn Robins started her academic career at the University of Chichester in 2000 after registering for a BA (Hons) degree in Geography, completing with a 1st Class Honours. During this time she became involved with the Geography Earth & Environmental Science Higher Education Academy (GEES) whilst partaking (and winning) an entrepreneurship competition at the University of Leeds. Dawn was invited to become the student representative for the GEES Academy and for three years she represented the student population on various teaching and learning conferences and training events.
Dawn returned to Chichester in 2010 to research an EU funded project into marine business clusters in the Arc Manche region (Channel). The project is part of larger cross-border collaboration with France and brings Dawn into close contact with other academic institutions across the South of England and Northern France. The study looks at the off-shore renewable energy, marine environment, marine operations and marina tourism sectors and includes a great deal of contact with marine companies in the South. In 2011 Dawn was asked to take on the transport research sector for the CAMIS project and now coordinates research projects for SEMAL supervising graduate researchers.
Dr Steve Ellis
Steve joined the university in 2010 from a senior role in the HR function within HSBC.  He completed his PHD with University of Bradford which was subsequently published as a book on Knowledge Based Working.  He also holds an MBA from Henley Management College and has published books on Organisational Behaviour and Flexible working for the CIPD.  He was a key note speaker and masterclass presenter at the Singapore Information and Knowledge Management Society conference in 2009 and presented at the Innovation through Knowledge Transfer conference in the UK in 2010.  Steve has worked in 10 countries and has managed significant HR change and development projects in the financial services and motor vehicle industries.  His research interests focus on organisational performance and employee engagement.
Dr David Cooper
Dave is the Business Development Director within the School of Enterprise Management and Leadership (SEMAL) and has been working for the University since 2003.  In this role he is responsible for employer engagement activity and co-ordination of research provision within the department. This includes the development of CPD, consultancy, applied research, knowledge transfer and business support services.  He teaches modules across information systems and business management disciplines, specialising in operations management, project management, systems analysis and business strategy.  In addition he teaches strategic management to MA students in health and social care management.  Dave has undertaken a number of consultancy and knowledge transfer projects for businesses and social enterprises whilst working with the University and has had responsibility for a number of research projects.  He is currently leading the University's involvement in the Channel Arc Manche Integration Strategy programme, a substantial INTERREG IV funded project for the EC.  Whilst working in industry and the public sector, Dave has acquired knowledge and experience of a wide range of business change processes, systems implementation and management situations and has had responsibility for many transformation programmes and service supply contracts.  Dave is a Chartered Engineer, a Member of the Institute of Mechanical Engineers and a Fellow of the Royal Society for the encouragement of Arts, Manufactures and Commerce (RSA).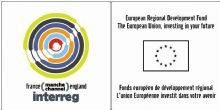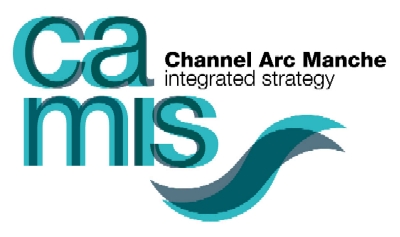 Attendee List
Sort by:

Date

|

First Name

|

Surname
When & Where

Dartington Hall

TQ9 6EL Totnes
United Kingdom


Tuesday, 28 February 2012 from 12:30 to 17:30 (GMT)
Add to my calendar
Pulling Together - The Marine Sector in Devon