Description
An intensive weekend revision course, like no other. Brought to you by the creators of the multi-award winning Pulsenotes website!


** Early bird tickets available until 17/02/2019 **
Target audience: MBBS Years 4-6, Physician Associate (PA) Students.
Pulsenotes LIVE is back for another year!
We've gone back to the drawing board to bring you a truly immersive and rewarding educational experience.
Covering a range of topics from cardiac arrhythmias and acute kidney injury to X-ray interpretation of fractures and management of acute pancreatitis.
Let us guide you through some common medical and surgical scenarios, highlighting the key concepts, and helping you to consolidate the important facts.
Each day includes a printed revision booklet to accompany the lectures.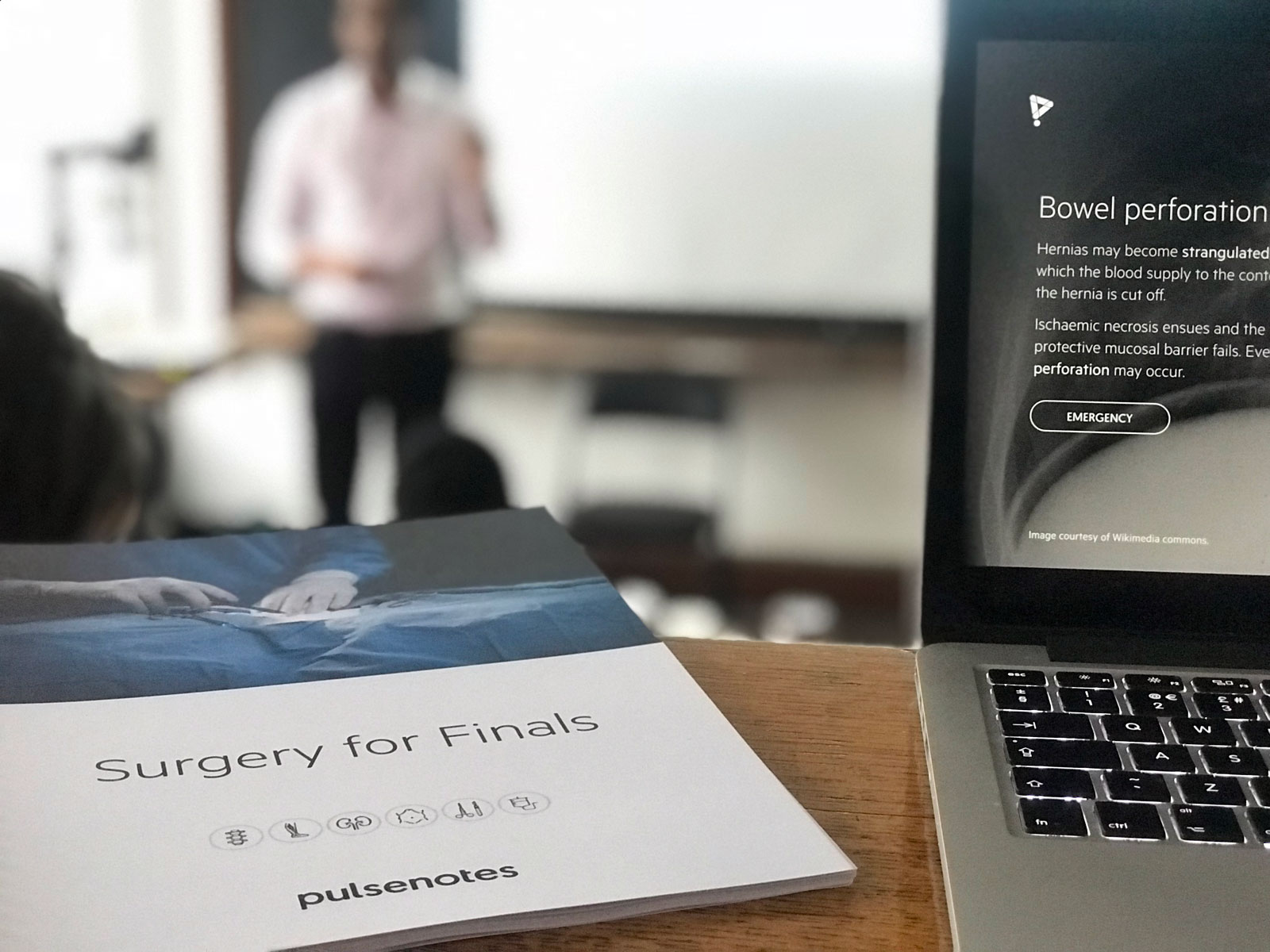 ---
Provisional programme
Saturday - MEDICINE
10:00 - Registration
10:30 - Cardiac arrhythmias
11:30 - Upper GI bleeding
12:00 - Inflammatory bowel disease
12:30 - Lunch
13:30 - Haematological malignancies
14:30 - CXR interpretation
15:00 - Break
15:30 - Renal

16:00 - Neurology
16:30 - Close
Sunday - SURGERY
10:00 - Registration
10:30 - Fractures
11:30 - Vascular emergencies

12:00 - Urology
12:30 - Lunch
13:30 - Acute abdomen
14:30 - Bowel obstruction
15:00 - Break
15:30 - Lumps & bumps

16:00 - Fluids & shock
16:30 - Close