Description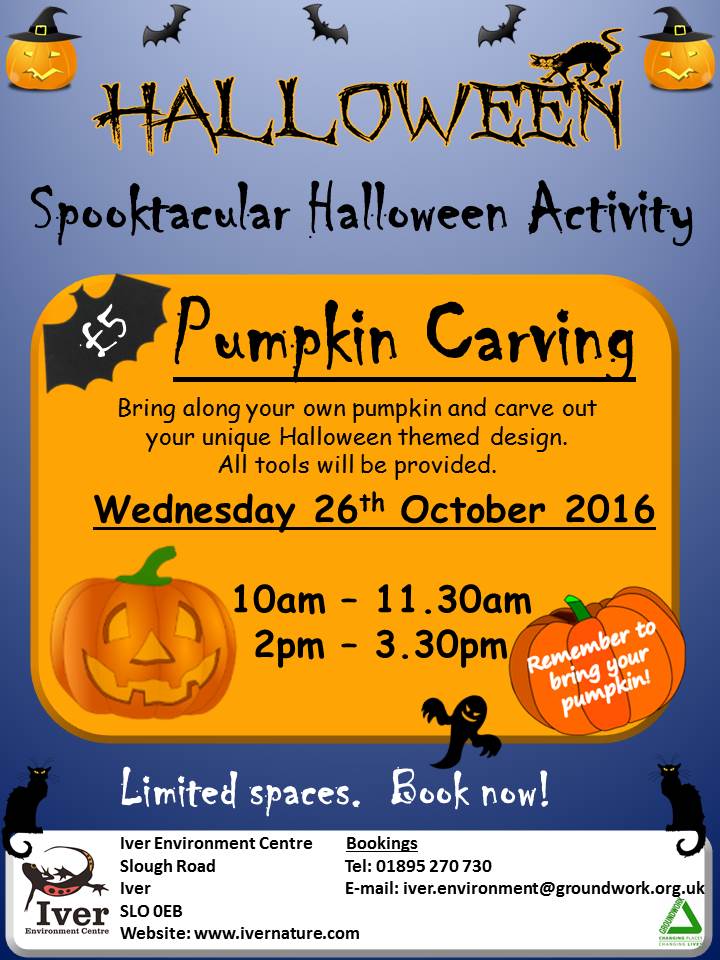 PUMPKIN CARVING
Come and enjoy our 'Pumpkin Carving' event at Iver Environment Centre for just £5 per child. Bring along your own pumpkin and carve out your unique Halloween themed design. All tools will be provided.
Date: Wednesday 26th October 2016
Time: 10am-11.30am or 2pm-3.30pm
Suitable for children aged 4 and above.