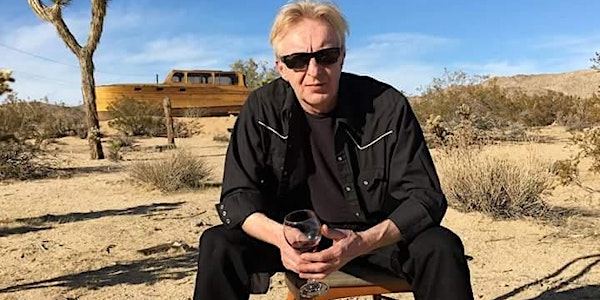 Punk It Up! and Uncensored! Presents Rat Scabies in conversation plus live...
Location
Rough Trade Nottingham
5 Broad Street
Nottingham
NG1 3AJ
United Kingdom
Description
Punk It Up! and Uncensored! radio show are excited to welcome back Rat Scabies to continue the conversation he started with us last year. This is going to be a great night, make no mistake. This time we will also have live music and DJs to finish the night off. Get your tickets ASAP, this will sell out!
"I never expected to end up in a band like the Damned," Rat Scabies laughs. "I thought I'd end up an orchestra pit player or on a cruise ship." Thankfully, Scabies (born Christopher Millar in Surrey, England) was spared the unspeakable polyester fate of tapping along to "You Light Up My Life" on a lido deck when he teamed up with guitarist Brian James, bassist Ray "Captain Sensible" Burns, and vocalist Dave Vanian to form the Damned in 1976.
Though best known for snarling punk anthems like "Neat Neat Neat," "New Rose," and "Love Song," the Damned blossomed into an unpredictable, highly adventurous band in the 1980s, often touching on psychedelia, Motown, goth, and even progressive rock while always retaining its aggressive, sometimes sinister edge. Scabies played a crucial role in the group's evolution, not just as the rhythmic powerhouse but also as a songwriting partner and coproducer on classic albums like Machine Gun Etiquette,The Black Album, and Strawberries. Though he left the Damned permanently in 1996, Scabies has remained active, and he still has plenty to say about his time behind the kit in one of modern rock's most influential and important bands.
(Modern Drummer Magazine)