Description
The focus of the meeting will be on effective use of Pupil Premium grants to support children looked after.
Agenda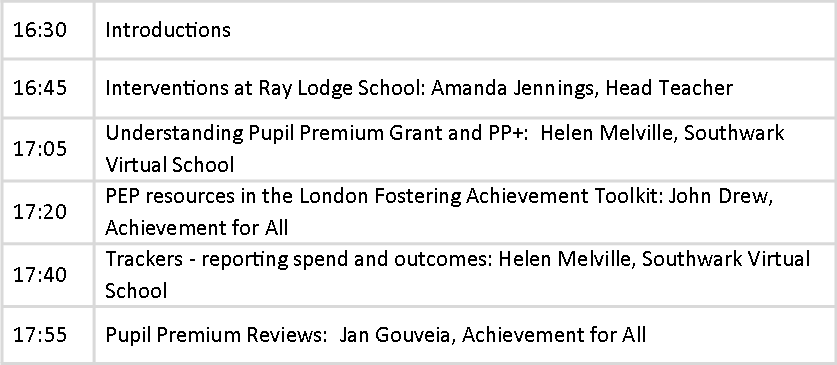 London Designated Teacher Network - Improving Educational Outcomes for Children Looked After
Following on from London Fostering Achievement programme which began in July 2014, we are continuing the learning and work we started through our training, masterclasses and Education Champions, and continuing to raise the profile of promoting the education of children in care.
This event is kindly supported by Southwark Virtual School.

The network is part of the London Schools Excellence Hub for looked after children, funded by the Greater London Authority. 
If you have any questions please email lfa@fostering.net