A 6-week puppy programme that will arm you with everything you need to know to be successful on your life journey together.
About this event
Do you have a puppy?
Puppies are extraordinary. They are adorable. They are entertaining. They are also little troublemakers that somehow manage to turn our world upside down.
Are you in need of some guidance with your puppy training?
This is a 6-week tried and tested puppy programme that will arm you with everything you need to know to be successful on your journey together.
Join us on Thursdays 11am, Starting 24th June
This is a full 6 week puppy programme taught in a small group… Establishing a really good start to life with your puppies but also helping puppies learn to exist around other dogs without feeling the need to always interact.
Puppies will learn:
Basic foundations to build recall and nice walking skills
How to calm down
Some self-control skills
Sometimes other dogs and distractions are none of my business
Owners will also learn some understanding of dog behaviour and
How to deal with:
Attention seeking behaviours,
Puppy chomping, biting and nipping
Toilet training tips
Leaving your puppy alone
AND anything else you ask me about!!!
This is GAMES BASED TRAINING which is a lot of fun and naturally strengthens puppy and owner relationship which is a big part of happy dog owning success.
Our 6-week puppy-focussed course starts on 24th June at 11am. You can register right now and grab your spot to eliminate your puppy problems and embrace the solutions that lie ahead. It's that easy.
Register Now! Spaces are filling fast.
See you soon!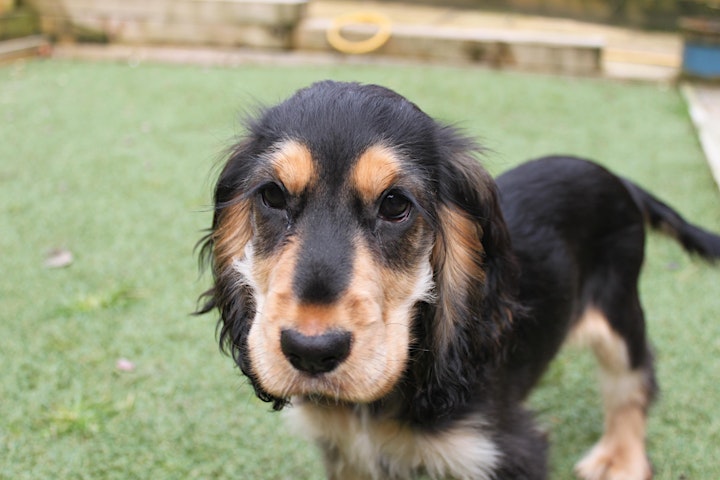 Classes benefit from
emailed notes after each class
e-books full of tips and helpful ideas
Free access to the Faithful Friends "Puppy Course" - value £37 - an online video course to support your learning
An invite to join my private facebook group for extra tips and ideas
This 6 week puppy course is run by Lydia Faithfull from Faithful Friends Dog Training. It takes place on Thursdays at 11am in the outdoor secure training field at Sherston Doogy Daycare, Knockdown Road, Sherston, SN16 0FP.
The first session is on Thursday 24th June, and then every week for 6 weeks.
Lydia Faithfull is a certified PDT (Pro Dog Trainer) and an Approved Instructor with the Dog Training College.
Learn more on the Faithful Friends website
Any questions about this course, I'm happy to help: info@faithfulfriends.online
Organiser of Puppy Class - 6 weeks