Join me to celebrate the Summer Solstice with a Forest Bathing experience! Unwind, feel a sense of calm and wonder in a gorgeous woodland.
About this event
Step away from the chaos of every day life and let me guide you through a relaxing, multi sensory forest bathing experience.
Forest Bathing, or Shinrin Yoku, as it is known in Japan, is the practice of immersing oneself in the atmosphere of the forest for relaxation and health care. It is a wellness practice scientifically proven to aid relaxation and reduce stress, inviting joy and pleasure through a sensory connection with nature.
Research has shown that a regular 2-3 hours Shinrin Yoku practice can:
• restore mental energy
• relieve stress
• increase concentration
• spark creativity
• strengthen immunity
• reduce inflammation
• lower blood pressure
• improve short term memory
Whether you'd like to gift something different for your Dad this Father's Day, or you just want to get out of the hustle and bustle of it all together, why not choose a different kind of wellness?
We'll focus on slowing down and engaging the senses with the natural world, whilst absorbing the special qualities of our gorgeous location in Purbeck. You don't have to have had any experience in mindfulness or forest bathing, just come along with an open mind.
With recent lockdowns, being out in nature has been more beneficial than ever to millions of people across the UK.
If you're curious about how to deepen your connection with nature, this is for you. Let me teach you to invite in joy and pleasure through a multi- sensory immersion in the woodland.
I am an experienced walk leader and mindfulness teacher, trained and certificated in this practice by the Institute of Forest Therapy.
Cost: £20
Testimonials from previous participants:
"This was my first Forest Bathing experience and I thoroughly enjoyed it. Would recommend to anyone. I walk in Nature most days and understand better why it is so beneficial and also how to make it even more so. Sara held the space beautifully for all the participants."
"I really enjoyed my first Forest Bathing session which was gently and sensitively led by Sara. Lovely calm few hours plus in beautiful surroundings while being guided to appreciate the forest and nature through all the senses."
"Do it - it's a magical, peaceful experience to immerse yourself into"
For more information about Forest Bathing and my relationship with it, head over to my website, https://vibrantearth.com/forest-bathing-the-healing.../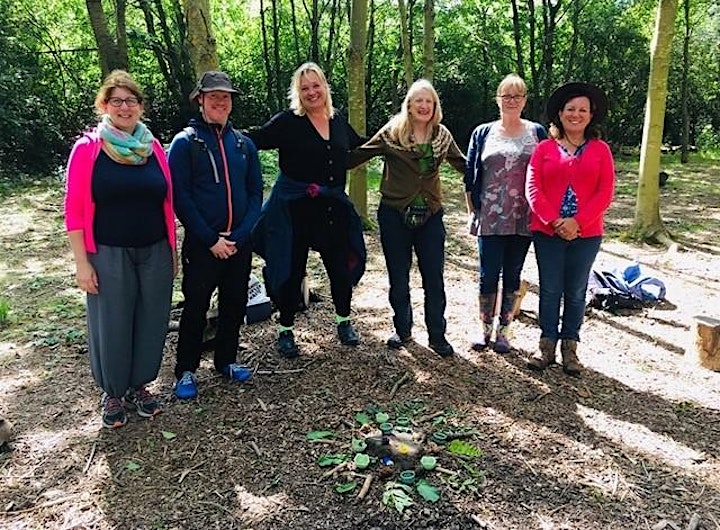 Organiser of Purbeck Forest Bathing
Sara is a certified Forest Bathing Guide, trained with the Institute of Forest Therapy. She offers high quality Forest Bathing walks, mindfulness in nature and nature connection experiences to the public to enhance each individual's sense of wellbeing and integration with the natural world. Sara is passionate about helping people to feel a connection to something greater than all of us, part of the web of life and our natural world. 
Immerse yourself in nature and rekindle the innate connection you have to the earth and the web of life!