PURPOSE will help you to identify your values, build your sense of self-worth and confidence.
About this event
Why Join?
PURPOSE will help you to identify your values, build your sense of self-worth and confidence. You will also learn tools to help you plan your next steps of living a fulfilled life.
What do we cover?
• What do you value?
• What are you giving?
• What are you grateful for?
• What is your mission, vision?
What do you walk away with?
• A clear vision and goals of where you want your future to be and why.
• A sense of self-worth and confidence that will guide you towards alignment in your life.
Why I Created Purpose?
Reaching my own crossroads and falling hard enabled me to take stock. I needed to ask myself;
What had happened? Why did it happen? What did I want for my life if it wasn't working so far? This way I could move forward in a way that would fulfil me. PURPOSE are my lessons from that time and I am happy to help you with your crossroads.
Tickets - For this unique event, you can join for FREE or can contribute a voluntary donation towards the facilitation and future events that would be greatly appreciated. There is no obligation and if you haven't got the means to contribute at this stage and need this support, please still join us! We have created this event and this opportunity to support people who are struggling.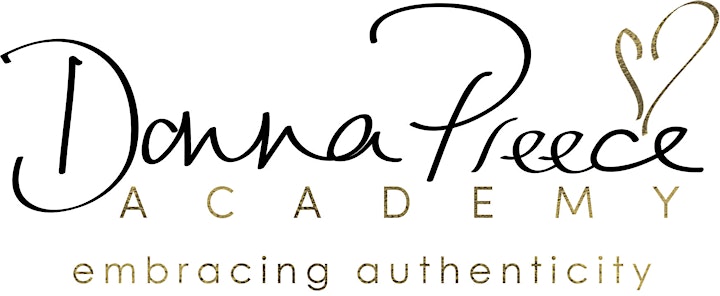 Organiser of PURPOSE - TAP INTO YOUR AUTHENTICITY WORKSHOP (ONLINE)
We provide Courses | Workshops | Support Membership | Events | One-to-One Support.
Our mission is to empower people to uncover their potential. So they can live a life full of authenticity, happiness and contentment.
We will be hosting a number of different events all centred around authentic living including personal growth and development. As well as business development and support.
The event we will be hosting a range from public opportunity networking events, workshops/masterclasses and membership only events such as accountability groups.
For more information head to donnapreece.com/whats-on-calendar