Sales Have Ended
Registrations are closed
Thank you for registering and we look forward to welcoming you on Monday 12th August.
Sales Have Ended
Registrations are closed
Thank you for registering and we look forward to welcoming you on Monday 12th August.
Description
PURPOSE TO ABUNDANCE - Control Your Financial Future, Career & Business
In this time in history, we cannot leave our future in someone else's hands.
If you are at a crossroad and you are at the point where you want to change your career or start your own business, you must take control of your next step.
Do you want a more secure or higher paying job where you can be fulfilled, valued and respected, or do you want to be your own boss and start your business doing what you love the most?
No matter where you are, you need to do something about it.
This is why we have created PURPOSE TO ABUNDANCE.
Our incredible speakers will help you identify what to do in case you want to move into a more fulfilling career or start your own business.
This event is NOT for you if

You are completely satisfied with where you are.

You already have the job or business you want.

You don't have an open mind.


This event is for you if
You are at a crossroad and don't know what to do.

You have a few ideas about your next step but you don't know which one to follow.

You are ready for the next step and take control of your financial future.
Take ACTION right now and sign up for your free ticket.
OUR SPEAKERS:


Jelena Radonjic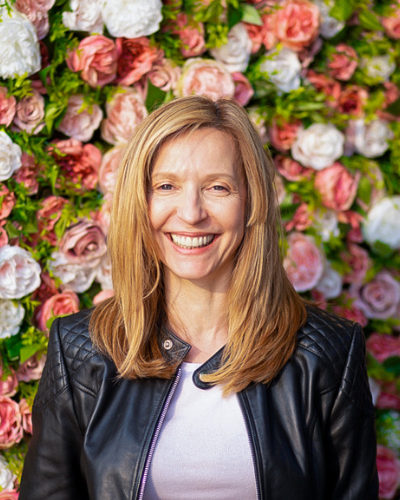 How to make conscious career decisions
During this talk you will learn:
The most important thing to consider before you find your best career.

The one thing you must never compromise when choosing a job.

The right mindset to have when changing your career.



Jelena is an award-winning Career Fulfilment Coach, passionate about helping conscious, aspiring professionals thrive in the careers they love. An experienced professional with 25 years in international recruitment and education management, Jelena is CTI qualified, bringing together unique insights into how recruiters think and how personal coaches work. Jelena has also worked with spiritual teachers such as John DeMartini and Deepak Chopra and infuses love, joy and spirit into her coaching and everything she does.
Jelena is all about results and offers a unique combination of deeper level work based on her training and practice as a personal coach with the application of specific recruitment knowledge and skills. Having lived and worked in 3 countries, she speaks 4 languages and is passionate about cross-cultural competence and communication which all allow her to identify strengths and development areas in clients of any background.
Working in sales, business development, candidate selection, talent acquisition and managerial roles, from start-ups to University Career Service, to growing SMEs in Japan and the UK, Jelena has developed a strong business acumen and commercial awareness that allow her to coach clients from a variety of industries and seniority levels.
Jelena has coached numerous clients from financial services, consulting, media & tech and her clients have found roles at PWC, Oracle, Deloitte, Tottenham Hotspur FC, Imperial College, Frontier Economics, Oxford Instruments, HSBC, Goldman Sachs.
Siawash Zahmat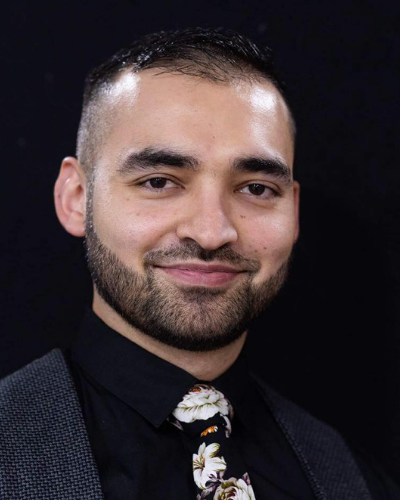 How to turn your expertise into a profitable business
In this talk you will learn:
The right mindset of a professional business owner.

What actions you need to take for long term success.

The system you need to run a sustainable business.
Siawash Zahmat is a high-performance business coach and the co-founder of the Muslim Coaching Academy. He's a former professional poker player and earned a renowned reputation and success within the scene. Having gone through a life-changing experience, he was inspired to re-evaluate his journey and stepped away in order to pursue a more fulfilling career.
This is when Siawash immersed himself even more into self-development and chose to be a force in changing people's lives, which subsequently led him to become a coach. Now happily married and father to a little girl, he's one of the leading coaches in the Muslim scene. His enthusiasm and drive to change the coaching space for the better has been a driving force in always delivering excellence.
Noticing the lack of leadership in the Muslim Coaching scene as well as a community network, self development and not enough businesses with integrity, he teamed up with his business partner Asiya Othman and decided to start the first Muslim Coaching Academy and subsequently an exclusive Muslim Mastermind where like minded entrepreneurs, coaches get together to create shifts leading them to more success and aid them in scaling their businesses.


YOUR HOSTS


Caroline King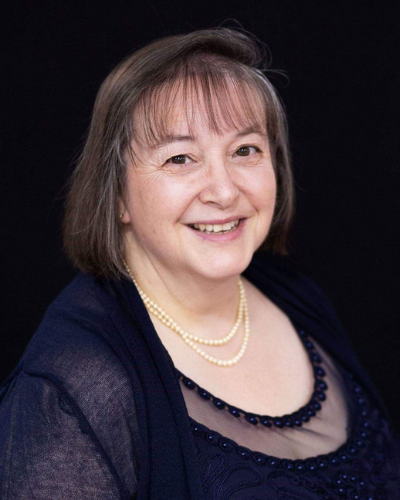 Caroline King BA(Hons) PGCE ISM
Caroline has spent most of her working life either in business or self-employment. Any time she has been in employment, she has risen quickly, like when she became Head of Music of a secondary school not long after qualifying. Being self-employed, Caroline has experience of being a professional musician and teacher for over 3 decades. In business she ran 6 Stagecoach Performing Arts Schools for 13 years culminating in a turnover of around £500,000 per annum. All of this has given her a solid experience in business, marketing and sales strategies, which has culminated in a Directorship in GTeX in 2019.
With Caroline's background in the performing arts and in particular the art of using your voice, she has had unique training, performance experience and results with clients in their respective fields with using their voices. This now includes Speakers, Business Owners, Entrepreneurs, Coaches, Consultants and Experts through her company Sovereign Speakers and specifically with her "ACE Your Speaking Game Programme". Her vision for those who want to use speaking to educate, motivate or entertain is that they are more interesting to listen to and also they are easy to listen to. This means her clients get to deliver their message and have it land the first time in such a way that the audience want to know more as soon as possible!
Safoora Ahmed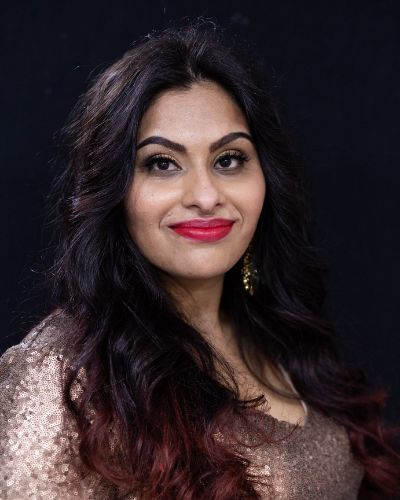 Her motto is 'make life happen' and 'if no one's traveled that journey before you, why don't you?'
She uses her experience from the third sector of facilitation to now work with people in the professional development and serves to fill gaps in their business so that they can have the success they are seeking. She is an international speaker and business and life coach. She is the founder of Make Success Happen, where she works with professional entrepreneurs to be self led and create laser focused results in their business.
She focuses on motivating, inspiring, creating clarity and empowering people to be the best version of themselves, not just in business but also in life. Her aim is to create ripple effects in society whether it is with one person or a large room. This has resulted in multiple projects across the globe.
Safoora has facilitated and presented to over 9,000 young people in 2015 alone, delivering programmes across the UK in diverse communities in the public and private sector. She has also worked on projects which have been international such as running and coordinating a program in Indonesia where she spoke in front of 4000 young women.
Safoora has also shared the stage with many international names such as Eric Ho, Jairek Robbins, Tim Han, Binder Dosanjh, Juliane Ponan, Alex Reid and Master Wong.
She believes in personal development and is always investing in herself to be able to offer the best results for her clients.
Registration for this event is at 18.00 and we start promptly at 18.30.

There is time built in for networking at the beginning, middle and end of the event.

The event will finish at 21.15.