Sales Have Ended
Registrations are closed
Thank you for registering and we look forward to welcoming you on Monday 8th October.
Sales Have Ended
Registrations are closed
Thank you for registering and we look forward to welcoming you on Monday 8th October.
Description
PURPOSE TO ABUNDANCE: THE POWER OF MONEY AND YOUR STORY IN A BOOK

This event is not for you if

you are happy with your turnover

you are happy with your visibility

you are happy with the connection to your "audience"


This event is for you if
you struggle to maintain consistent turnover

you are looking for another way to raise your profile

you are looking for more ways to get more leads
No matter how hard you work it always feels like you are standing still. You work harder still but you cannot seem to get to the next level.
You realise that working harder is not enough and that perhaps you recognise that you are not working harder on the elements that matter. The questions is: What are those elements? You wonder if you are missing them or if you just don't know what they are.

It leaves you frustrated and sometimes even wanting to give up. It erodes your confidence and you start to doubt yourself and doubt your expertise.
It does not need to be like this! Remember that you ARE an expert in your field, but you are not an expert in business and this is where this event will begin to help fill in the gaps of your knowledge.
Also remember, that there are experts out there who can help you to fill these gaps, show you how to make the most of their methods and mentor you through to the next level.
Our two speakers this evening will show you some of their expertise, how it could help you and your business and ways in which to work with them to ensure you implement them in your business.
Not everything that other people are necessarily right for you and your business, but unless you explore new and different ways, you will never know and you will be left stuck in that rut. Don't let that be you, come to this free event and this will be the first step in making a decision that will positively affect you and your business.
When you consistently "show up" for yourself and your business the quicker you get the lightbulb moments, the quicker you take action and the quicker you see the results.

Take ACTION right now and sign up for your free ticket.
SPEAKERS

RIANA AVIS
Headspace for you and your business
3 steps to getting more done and having more fun
Look after #1 – Take care of your most important resource

Get Clarity, Focus and Direction – Leading yourself AND your business

Keep it simple - Continually simplify, streamline and systemise
Riana Avis is business coach and consultant at Pragmatic Solutions. At heart, she's an analyst and problem solver, key skills for an Information Technologist. She now uses her many years' experience of IT and the corporate world to make systems palatable for people who would rather get on with other things. In corporate speak, you would call her a 'business management consultant.' Scary words for small to medium service-based businesses. She is anything but scary. Her clients love her thoughtful, empathetic and generous nature and that, above all, she understands.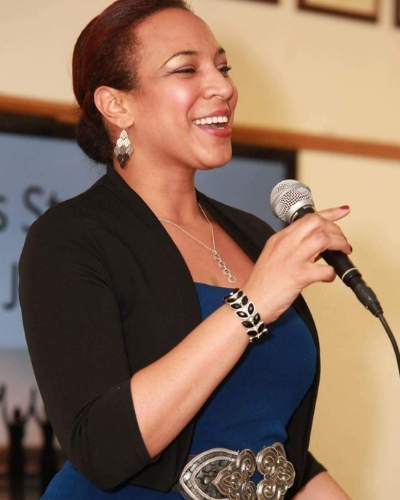 DANNI BLECHNER
Three Things You Must Know Before You Publish That Book!


How to create a vision for your book

How to establish your target market

How having a book can leverage your business


Daniella Blechner is Founder of Conscious Dreams Publishing, Bestselling Author and Book Journey Mentor who is passionate about inspiring and empowering authors to transform their stories, messages and powerful journeys into books of impact and influence.

Daniella assists authors through the publishing process and helps them to create, publish and market professional books of value and significance. Over the last twelve months, Conscious Dreams Publishing has published over 40 books, 11 of which have become bestsellers Daniella has also mentored over 80 authors and has been shortlisted for the National Diversity Entrepreneur of Excellence Award. She is passionate about empowering authors through this process and is always looking for authors with powerful messages and stories to share with the world; ones that educate, inspire and empower.

She is also passionate about providing a platform for women to have their voices heard and stories shared in a space of empowerment. Her conscious dream is to ensure that our unseen images and unheard voices are portrayed positively on a global scale and that those stories are told by those who experience them.
Registration for this event is at 1800 and we start promptly at 1830.

There is time built in for networking at the beginning, middle and end of the event.

The event will finish at 2115.