Sales Have Ended
Registrations are closed
Thank you for registering and we look forward to welcoming you on Monday 9th September.
Sales Have Ended
Registrations are closed
Thank you for registering and we look forward to welcoming you on Monday 9th September.
Description
PURPOSE TO ABUNDANCE - The Psychology of Attracting Clients
In this time in history, we rarely buy products and services without doing our research and without having trust in the people and companies we buy from.
The question for us as business owners is how do we develop that trust quickly and authentically?
If you are struggling to make that type of connection with your target audience then understanding how people buy is the most important thing you can do.

It is imperative to understand how your customers can know and trust you so that people will find it easy to buy from you.
No matter where you are in your business, you need to do something about audience connection.
This is why we have created PURPOSE TO ABUNDANCE.
Our incredible speakers will help you identify what to do to connect with your target audience on a deeper level so that the buying process for your prospective clients has more clarity, more focus and is more satisfying.
This event is NOT for you if

You are completely satisfied with the connection you make with your target audience.

You already have all the clients you want.

You don't have an open mind.


This event is for you if
You are struggling to connect with your target audience.

You understand the power of building a strong relationship with your audience.

You are ready for the next step and take control of your financial future.
Take ACTION right now and sign up for your free ticket.
OUR SPEAKERS:


Rosie Di Lecce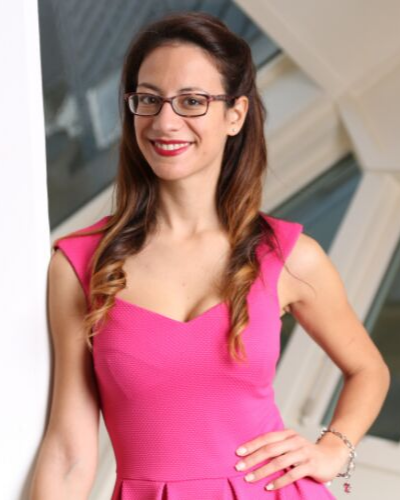 Selling Through Stories – How to Build an Emotional Connection with your Audience
Why Storytelling is Key for any business

How Big Brands Sell (and how you can do the same)

How to get your audience to Buy from You
Rosie Di Lecce is a Persuasive Content Expert and Coach. She's the CEO of Saia Creative and founder of Writing with Rosie.
After years working as a content and copywriting specialist for different companies and agencies, Rosie started her own business. Her current mission is to support entrepreneurs and their brand voice and learn how to sell more through the power of persuasive branded content.
Born in Italy and passionate by nature, she is a fervid supporter of self-expression and believes that a defined message and good storytelling skills are key to modern thriving business.


James King-Nickol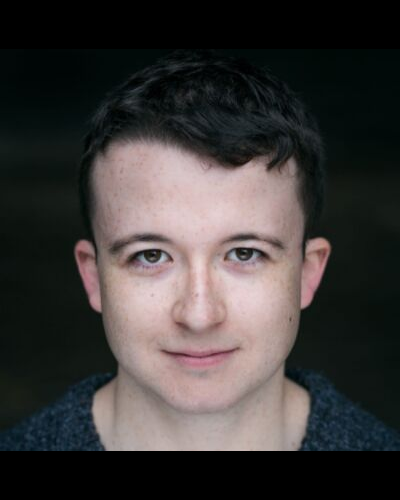 Selling Through Stories: How To Build That Emotional Connection With Your Audience While Speaking From Stage

The formula that builds rapport with your audience really quickly.

The most important element of selling.

The must-have skills required to sell yourself, your message and your product/service.


James is an actor, speaker and speaker coach. Having recently graduated from the Manchester School Of Theatre, one of the UK's foremost drama schools, James has a keen eye on how to keep an audience enthralled and is bringing that knowledge to business. Having been in front of audiences for 20 years, James is no stranger to getting results on stage. Working with Caroline King and Sovereign Speakers, James is bringing his expertise to speakers, coaching them on how to captivate an audience which leads to a better speaking experience for all involved and ultimately better results.
For GTeX James works as a technical assistant at events, you can often find him hoarding the complimentary nibbles for himself. He has a strong analytical ability and can combine it with his creativity to come up with an innovative solution. He has also found a knack for finding ways of explaining ideas to people who are struggling to understand certain jargon or business concepts that require a shift in their thinking.


YOUR HOST:
Safoora Ahmed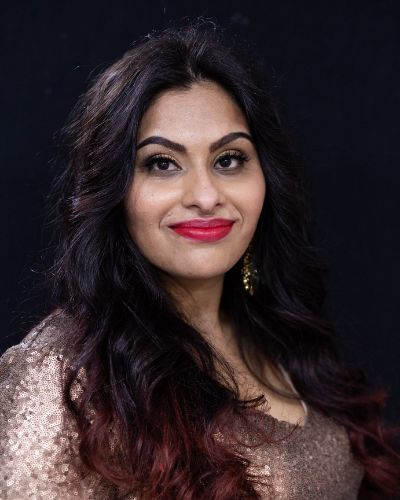 Her motto is 'make life happen' and 'if no one's travelled that journey before you, why don't you?'
She uses her experience from the third sector of facilitation to now work with people in the professional development and serves to fill gaps in their business so that they can have the success they are seeking. She is an international speaker and business and life coach. She is the founder of Make Success Happen, where she works with professional entrepreneurs to be self-led and create laser-focused results in their business.
She focuses on motivating, inspiring, creating clarity and empowering people to be the best version of themselves, not just in business but also in life. Her aim is to create ripple effects in society whether it is with one person or a large room. This has resulted in multiple projects across the globe.
Safoora has facilitated and presented to over 9,000 young people in 2015 alone, delivering programmes across the UK in diverse communities in the public and private sector. She has also worked on projects which have been international such as running and coordinating a program in Indonesia where she spoke in front of 4000 young women.
Safoora has also shared the stage with many international names such as Eric Ho, Jairek Robbins, Tim Han, Binder Dosanjh, Juliane Ponan, Alex Reid and Master Wong.
She believes in personal development and is always investing in herself to be able to offer the best results for her clients.
Registration for this event is at 18.00 and we start promptly at 18.30.

There is time built in for networking at the beginning, middle and end of the event.

The event will finish at 21.15.