Sales Have Ended
Registrations are closed
Thank you for registering and we look forward to welcoming you on Monday 21st January.
Sales Have Ended
Registrations are closed
Thank you for registering and we look forward to welcoming you on Monday 21st January.
Description
PURPOSE TO ABUNDANCE - The Secrets To Success
Do you run a business or have a highly stressful career and you want to be consistently at the TOP of your game?
Do you understand that to be a top performer you need to be in the possible physical shape but you struggle to maintain positive habits?
Do you want to know how to be more productive, healthy and full of energy without drastically change your life or starting impossible diets or training regimes?
If you want to be at the TOP of your physical and mental shape, you must come along to this event.

This event is not for you if

You are completely satisfied with where you are.

You already have mastered healthy habits.

You have a negative attitude towards life.


This event is for you if
You want more from life.

You want to have an abundance of energy, vitality and clarity.

You believe in taking action.
Creating your best life is a challenging reward.
You have to put the work in, dream big and take actions.
However, if you don't know where you are going, it's easy to get stuck and witnessing the years passing by without having achieved what you wanted on a physical and professional level.
We are here to give you a kick up the arse and create the most magical year ever!
Take ACTION right now and sign up for your free ticket.
SPEAKERS:


Ian Philip James


How to lose weight without dieting

Learn Ian's system to literally be able to eat what you want, when you want and still lose weight!

Understand why the mind game is the ONLY game worth winning in the battle of the bulge!

Discover hidden habits you don't even know you have and understand that you have to past the root causes to get past the problem for good!
Ian Philip James says you can "Lose Weight Without Dieting" and that you can "Eat What You Want, When You Want And Lose Weight". Polarizing statements, but before you decide on where you stand on them, come and listen to Ian for yourself.
Ian is a professional coach and speaker in the field of helping people win the mind game around weight loss. His approach to this challenging subject area is refreshingly playful and light-hearted, but cuttingly effective and focussed… you'll laugh lots and learn hard.
Ian's signature programme, the "Be Free Weight Loss" method is designed to uncover hidden habits that many people are entirely unaware of and leave no stone unturned in removing the emotional obstacles and trip hazards that all too often derail the weight loss journey.
Having tried (and failed) at almost every commercial diet over many years, he finally 'got it', shifted 100lbs of weight and kept it off. Ian isn't just a theorist, he delivers from hardcore experience, walks his talk and lives his principles every day.
Ian has also dedicated some 15 years to the study of personal growth and development to build an incredible toolbox to help his clients overcome their own challenges to achieve similar long-term results. To him, this is about fixing the problem… for good this time.
Among Ian's inspirations and mentors are T.Harv Eker, Tony Robbins, Gerry Robert, Roger Hamilton, Paul McKenna, Johan Taft, Simone Vincenzi & Ben Shorter (The incredible G-Tex duo), Napoleon Hill, Wayne Dyer, and many others.


Annie Wright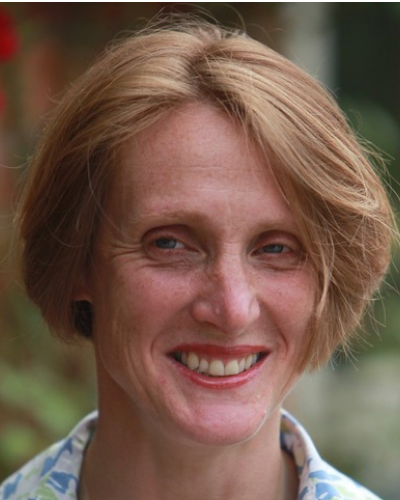 Revitalise Your Daily Life
Fatigue

Overwhelm

Lack of concentration and focus
take the enjoyment out of our lives, and reduces our earning and promotion prospects.
Annie will take you through some simple steps that within your working day you can overcome the most common physical obstacles that are in our way, thus revitalising your day, putting the bounce back into your steps and at the same time increasing your earnings and promotion prospects.
Dr Annie Wright DC trained as a Chiropractor in 2001 after a first career as an officer in the Intelligence Corps, British Army. She sustained a knee injury whilst serving; although this did not result in a medical discharge Annie was no longer able to do many of the physical activities any "normal" young adult would expect to do. This was followed by a "brown-out" in 2006 when Annie had pleurisy and pneumonia three times in six months.
Through the diverse areas of her Chiropractic medical knowledge and a personal interest in the mechanisms of both physical and mental injury; Annie set about rehabilitating her knee and regaining health. She then brought together these varied skills to help her clients overcome their injuries. Such was the effect of this holistic approach of lifestyle, stress management, nutrition, plus varied application of her bio-mechanical knowledge to help her clients overcome their injuries that an improvement in their physical and mental health resulted and, thus as one client said: "I gave people back their lives".
Through helping people and herself, Annie realised that it is not only the mechanics of getting better that was important but equally or more importantly overcoming our limiting beliefs, or perceptions which may otherwise stop us.
As a result, Annie now offers a coaching service that helps people with a wide range of health related issues including fatigue, burn out, diabetes, high blood pressure, autoimmune disease and other non-communicable diseases. It is delivered from the perspective of someone who has herself made that journey.
Registration for this event is at 18.00 and we start promptly at 18.30.

There is time built in for networking at the beginning, middle and end of the event.

The event will finish at 21.15.