Description
** This event has now sold out. Please join the discussion on Twitter on 20 July #DSConf16 **

This conference brings together an intimate yet diverse audience of innovators / change-makers, thinkers, practitioners and technologists from the social sector, universities, grassroots communities, think-tanks, the public and private sectors, for a critical discussion on why we must work harder and collaboratively to innovate in ways which benefits most people in society, which cultivates a greater sense of belonging, inclusion and shared prosperity, and which improves the life chances of the most marginalised in society and the younger generations.
We are Doing Social, a start-up social enterprise that is disrupting the innovation space by propagating a more inclusive and frugal approach to developing innovation and initiatives for social change in the UK so people from disadvantaged groups can meaningfully participate in, contribute to and lead innovation and change initiatives for shared prosperity and positive outcomes for all in the UK. We believe frugal and inclusive innovation is the future for social innovation in the UK and we are starting a discussion on what this means for those developing it in different sectors, starting with universities.
We warmly welcome participants from all backgrounds and spaces to this event at the inspiring Cambridge Judge Business School, who are interested in learning, connecting but also sharing views about social inclusion within innovation and social change processes for sustainable economic growth and for tackling poverty and inequality in the UK. The theme of this conference is 'the role of universities in developing inclusive innovation' and we will discuss the possibilities for co-creation with communities and the benefits to universities and students, particularly in terms of employability and research.
We will discuss the challenges and importance of inclusivity in light of recent events and you will hear from leading experts and practitioners who will share current thinking and best practice as well as insights on the significance of co-creation and frugal thinking both to achieve effective inclusion of marginalised groups within innovation processes and for addressing unmet social needs.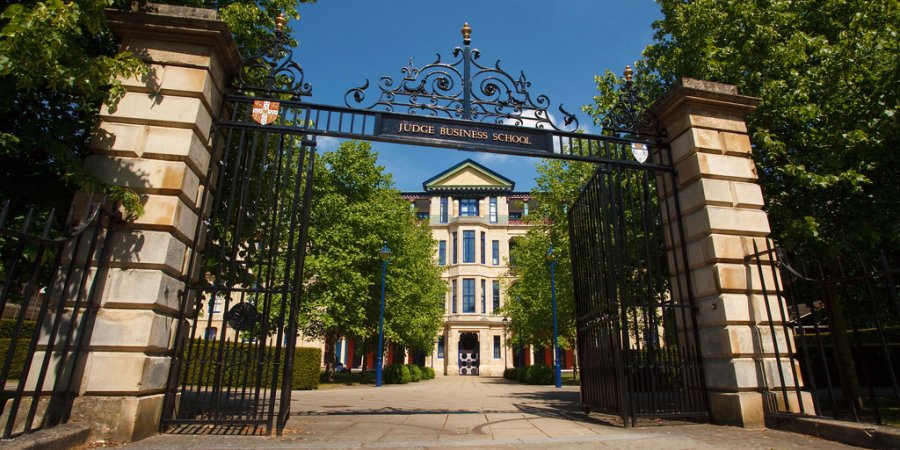 BACKGROUND
Disrupting social innovation
Today, many universities are concerned with tackling issues of poverty and disadvantage. But how far do universities actively involve people from local disadvantaged, low-income groups within their innovation processes, or support their students to co-create with local grassroots innovators to help solve grassroots issues? What access do these groups have to expertise within the university which can build their capacity to innovate themselves?
If we are to solve issues of poverty, social exclusion, and inequality in this country, and achieve transformational change in the lives of some of the poorest (and alienated) in society we need to do much more to engage the 'untapped potential' and ingenuity that is within our communities, and not be satisfied with what is often token involvement. People from disadvantaged groups must be meaningfully included within social innovation processes (across sectors, in all areas) and their contribution should be valued in a way that leads to real economic improvement in their lives.
Additionally, it is vital that we address the barriers and challenges faced by people from disadvantaged backgrounds who have the potential to become social innovators but who do not have access to opportunities and resources which can empower, enable and support them to progress their ideas. The UK does not have a truly inclusive innovation ecosystem that is proactive in encouraging and nurturing the creation and growth of innovation by those who are outside the mainstream. But inclusion is a goal that all proponents of social change should be actively pursuing, including universities.
Pursuing inclusive innovation
'Inclusive innovation', is an approach that offers a chance to achieve meaningful participation of excluded groups within innovation processes. It is an opportunity for innovation to be developed both by and for people from disadvantaged backgrounds, which leads to them being able to access products and services that can improve their quality of life. It creates a level playing field for innovation where a person's socio-economic status is not a barrier to his/her involvement and this brings great possibilities for addressing adversity, improving incomes and wellbeing and for social mobility.
The OECD (Organisation for Economic Co-operation and Development) recognises that inclusivity is crucial to addressing inequality and improving well-being and growth for countries, see more information here.
However in order to achieve inclusive innovation we have to create the conditions which will enable it to emerge and flourish across the UK and to take a localised, place-based approach. For this to happen and for it to be sustainable, all sectors must be involved. For universities, inclusive innovation offers exciting opportunities for learning, employability, research and for the development of novel models of innovation to help solve intractable social problems.
There is much we can learn from good practice from within the UK and other countries such as India and during the conference we will launch ideas that could offer a possible way forward for universities and other sectors to be able to contribute to developing an inclusive ecosystem for social innovation that leads to stronger, positive outcomes for everyone involved.
Contribute to the discussion on Twitter: #DSConf16 #InclusiveInnovation @Doing_Social
---
CONFIRMED SPEAKERS
Anil Gupta (via live video call from India) -

Executive Vice Chair,

National Innovation Foundation

India | Founder,

Honey Bee Network

| Professor,

Centre for Management in Agriculture, Indian Institute of Management, Ahmedabad, India. | Most recent book on Grassroots Innovation, see here. | @anilgb
Anna Laycock - Lead Strategist, The Finance Innovation Lab | @anna_luise
Charlie Wigglesworth - Director of Business and Enterprise, Social Enterprise UK | @cewigglesworth
Christopher Dadson - Head of Business Development, Social Investment Business (SIB) | Publication on Campus Communities see here.
Damien Page

- Dean of School of Education and Childhood | Professor of Education,

Leeds Beckett University

|

@damien_page
David Wolff

- Director,

Community University Partnership Programme (CUPP)

, University of Brighton |

@cuppbrighton
David Floyd

-

Managing Director, Social Spider CIC | Non-Executive Director, Doing Social | @davidsocialsp
Harsha Patel

- Chief Executive,

Doing Social

|

@HarshaPatel_
Jaideep Prabhu - Professor of Marketing, Jawaharlal Nehru Professor of Indian Business and Enterprise | Director of the Centre for India & Global Business, Cambridge Judge Business School, University of Cambridge. | Most recent book on Frugal Innovation, see here. | @JaideepPrabhu
Jess Cordingly - Director of Social Innovation, Lankelly Chase | @JessCordingly
Joe Baden - Founder and Director, Open Book
Judith Reynolds - Director, Social Enterprise University Enterprise Network, University of Plymouth | @PlymouthFutures
Kate Welch OBE - Chief Executive, Social Enterprise Acumen | @katewelch
Kevin van Cauter - Senior-Higher Education Adviser Internationalisation, British Council | @britishcouncil
Madeleine Gabriel - Head of Inclusive Innovation (International Team), NESTA | @Mad_Gabes
Nickala Torkington - Partnership Support Manager, UnLtd | Co-founder Women Supporting Social Entrepreneurs (WSSE), @Nickala5
Pam Hardisty - Head of Community Entrepreneurship, UnLtd | @UnLtd
Tara Anderson - Co-founder, The Dragonfly Collective | Recent thesis on Collective Impact in the UK, see here. | @TheDragonflyC
Theo Papaioannou - Head of Development Policy and Practice & Professor of Politics, Innovation and Development, Open University | @TheoPappaioannou
---


AGENDA
09.20 Arrivals and refreshments
10.00 Welcome and introduction
10.30 Keynote: Lessons we can learn from inclusive innovation practice in India.
11.00 Keynote: Is frugal innovation synonymous with inclusive innovation?
11.30 Break
11.50 Should we pursue inclusive innovation rather than social innovation?
13.10 Networking lunch
14.10 The role of universities in supporting inclusive innovation in the UK
15.25 Comfort break
15.40 What works and what really doesn't - A personal journey
15.55 Creating the right conditions for inclusive innovation
17.15 Closing comments
17.25 Departures

---


Venue Partner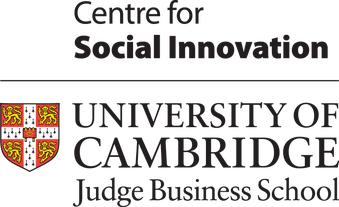 ---
FAQs
What are my transport/parking options getting to the event?
You can find directions to Cambridge Judge Business School here. As a guide, here are the estimated travel times to the venue from several major cities by train plus a 20 minute walk from the station:
London - 1h10m

Birmingham - 3h

Bristol - 3h20m

Leicester - 2h30m

Manchester / Liverpool - 3h50m

Leeds - 3h10m

Newcastle upon Tyne - 3h30m
Cabs are also available outside the station.
If you wish to arrive the night before you may want to consider staying at one of the university colleges. You can book a room here.
Where can I contact the organiser with any questions?
Please send an email to info@doingsocial.org
How can I engage with the event on social media?
Great, we hope you do!
You can comment on our Facebook page here.
On Twitter, we encourage you to use #DSConf16 #InclusiveInnovation and connect with @Doing_Social
We will also be using #UKPoverty. You can also follow our speakers - all their twitter IDs have been provided above.
Do I have to bring my printed ticket to the event?
No. Your details will be included on the registration list.
How do I inform you about my access needs?
You will be be asked to provide this information during the booking process. If you have already booked a place but didn't provide this information then, please send us an email with these details. info@doingsocial.org
---
Date and Time
Location
Cambridge Judge Business School
Trumpington Street
Cambridge
CB2 1AG
United Kingdom