Push Past Doubt & Take Risks With Your Writing w/ Poet Anthony Anaxagorou
Event Information
Refund Policy
Contact the organiser to request a refund.
Eventbrite's fee is nonrefundable.
* This is a LIVE interview with spoken word artist, poet, and publisher Anthony Anaxagorou*
About this Event
How do you move past self-doubt and keep pushing your writing forward, despite rejection and defeat?
How can you think and write like a poet, whether or not you're writing poetry?
Born and raised in a working class immigrant family with English as a second language, Anthony Anaxagorou's road to building a viable career as a poet, publisher and educator has been an uphill one.
After failing to arouse a crowded North London pub at an open mic night, Anthony literally binned his poems and vowed to never write again.
Six years later, after discovering spoken word through YouTube, Anthony picked himself and the pen back up, and hasn't stopped since.
Today, Anthony has explored nearly every form and forum to build a successful career as a writer: from spitting slam poetry on stage to teaching online poetry workshops; from signing with a major publisher to building his own imprint; from YouTube performances to setting up one of London's leading poetry nights.
Poetry Book Society calls Anthony's poetry "technically achieved, emotionally transformative and razor-sharp" and The Sunday Times describes his performances as "a near spiritual experience."
Join us for a conversation with award-winning spoken word poet, educator, and publisher Anthony Anaxagorou on thinking and writing like a poet, pushing past self-doubt, and increasing your visibility as an artist.
We'll also discuss:
Anthony's writing process, from spark of an idea to performing it on stage
The art of weaving memoir into a "how to" book
The pros and cons of self-publishing
How to think and write like a poet
How to ease into poetry as a non-poet
How Anthony uses YouTube to connect with his audience
How to navigate and mediate social media to connect with your audience
How Anthony pushes past lack of confidence and imposter syndrome
Building community with you work
And much more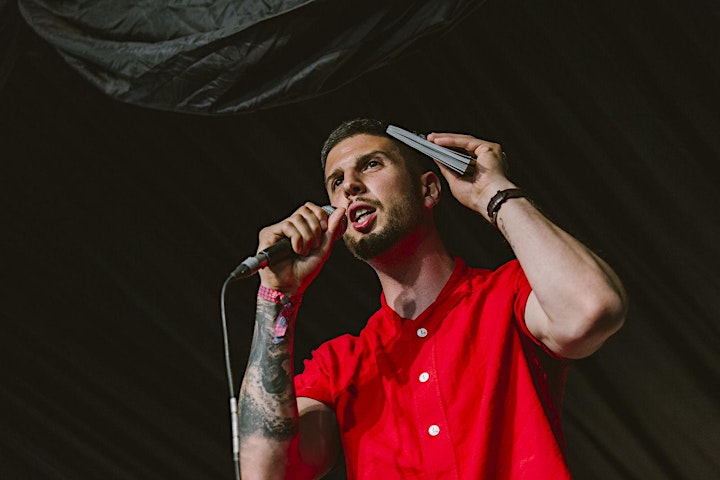 About Anthony Anaxagorou
Anthony Anaxagorou is a British-born Cypriot poet, fiction writer, essayist, publisher and poetry educator. His poetry has been published in POETRY, The Poetry Review, Poetry London, New Statesman, Granta, and elsewhere.
His second collection After the Formalities was shortlisted for the 2019 T.S Eliot Prize and called a poetry book of the year by Telegraph and Guardian. He was awarded the 2019 H-100 Award for writing and publishing, and the 2015 Groucho Maverick Award for his poetry and fiction. In 2012 Anthony also set up one of London's leading poetry nights, Out-Spoken, a monthly poetry and music night held at London's Southbank Centre, and in 2014 established Out-Spoken Press – a publishing house that looks to challenge the lack of diversity in British poetry publishing.
His latest book, How to Write It, was published by Penguin's #merky books.
About Anthony's new book, How to Write It:
"It will arm you with essential creative lessons to bring your own book idea to life, be it a poem, short story, novel, or memoir. Whether you want to detangle yourself from writer's block, find inspiration in your every day, or take your work to the next level, this book will be essential reading for every aspiring writer out there."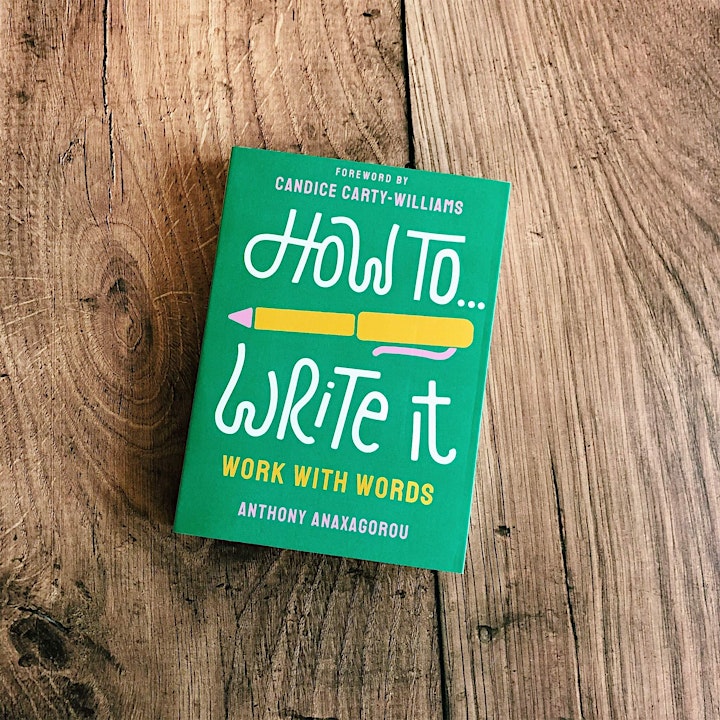 London Writers' Salon Hosts: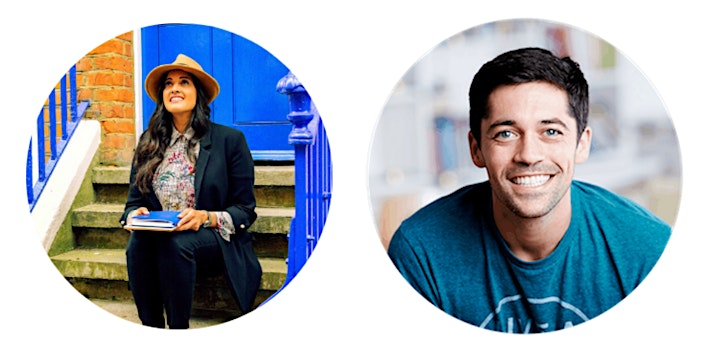 Parul Bavishi has been an editor for over a decade. In addition to hosting LWS she helps thriller, YA and non-fiction writers level up their craft and get published. She writes and edits for the Story Grid and Publishing Uncovered. She has worked as an editor and literary scout at Random House, Quercus & Eccles Fisher. She analyses TV hit shows (Killing Eve, Ozark, Game of Thrones) on the Story Grid Showrunners Podcast.
Matt Trinetti is a writer, publisher, TEDx speaker, and facilitator. In addition to hosting LWS, Matt designs programs to help unfulfilled professionals pursue creative work, start businesses, and reinvent their careers. Matt's work has appeared in Quartz, Observer, Creative Mornings, and on his blog GiveLiveExplore.
Join the London Writers' Salon from the comfort of your home. Join us for our morning Writers' Hour, be part of intimate conversations with world-class writers, and connect with novelists, bloggers, screenwriters, playwrights & poets in the heart of London's creative scene.
Daily writing. Inspiring Interviews. Mighty Masterclasses. Creative Friends
Can't join this time but want to hear about future events? Let us know.
Want to join our free daily writing Writers' Hour? Register here.
* * * * *
Attend These Events for Free. Become a Patron of LWS.
By becoming an LWS Patron, you'll get free access to interviews like this. Plus you'll join our private LWS Slack group and get expert support and accountability to enhance your craft and publish your best work.
Date and Time
Location
Refund Policy
Contact the organiser to request a refund.
Eventbrite's fee is nonrefundable.