Description
SPONSORED BY VIDA DIVINIA TEA GRACE and KIM, NTCG THE ROCK, PARTY HARD HIRE & EVENTS, PORTIA FARIA HAIR CARE, YANIQUE TAYLOR.COM, JAH SISTAR and MIXED HARMONY.
---
SPONSORS SPECIAL TICKETS TWO for £20 or £15 for a Single TICKET!

Meet Gershom Allen
DRG THE love Motivator

Phenomenal and impactful Motivator and energiser

He will share his story on how he became a successful speaker and life coach after been told "his head was too hard to learn". How he built his company from the ground up and how he is inspiring many lives everyday

A college drop out and packing boxes in a warehouse for many years of his life to living his dreams.

A man with learning needs taught himself to spell, type and read

Now a published author of 2 books.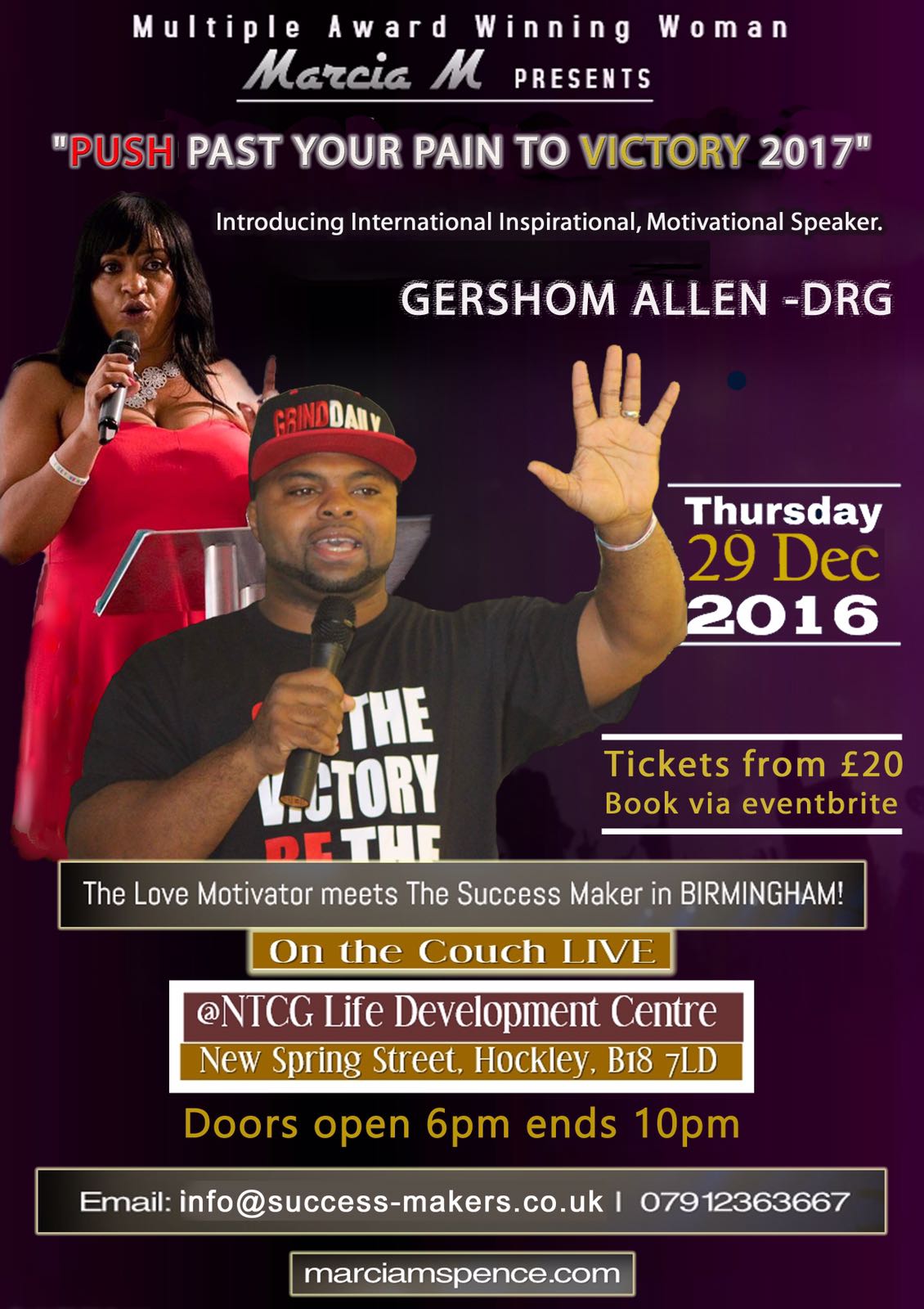 Marcia M

Award winning woman, author, speaker and broadcaster inspirational woman who has touched many lives

Marcia teaches of Self Love and how to be STILL and let your life unfold

Marcia an survivor of multiple life challenges, twice married and divorced,abuse and chronic illness.

Marcia creates Safe spaces for women to heal and grow.

She is a firm believer in the Power of Vulnerability