Description
Tropical the RVT, all of nature wild and free,
This is where I long to be, down the road from the closed Spar.
BEST DRESSED MADONNA / THEMATIC T-SHIRT WINS A PRIZE

PERFORMANCE FROM COLA LOUISE CHICCONE FALQUERO

SWEETS, SING-A-LONGS, BITS AND BOBS
It's been THREE YEARS since our last Madonna night and due to the SIGNIFICANCE of the occasion we'll be relaxing the 1990-Rule all the way back to 1982. So as well as iconic Beautiful Stranger, Hanky Panky and American Pie we'll be able to play some of Madge's less popular tracks (Like A Prayer, Holiday, Vogue, etc, etc) and you can bet your lucky stars that our sing-a-long will be something from Evita (…Miami Mix, maybe).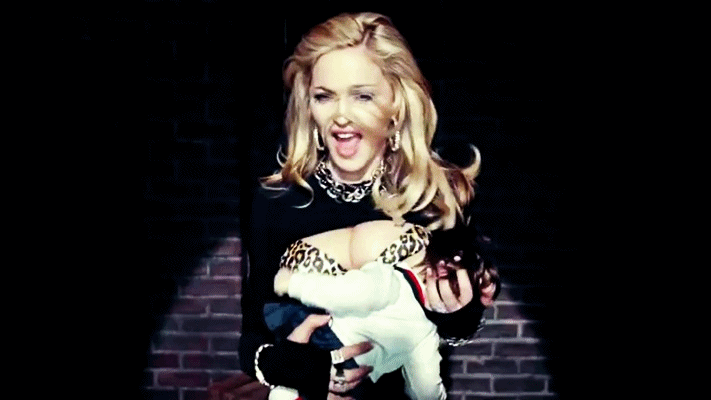 Cloakroom: £1.50 (no capes).
As well as Madonna there'll be a great big dollop of everything else: from Rihanna & Gaga to Aqua & Schlager, PUSH THE BUTTON is a celebration of the last 2.75 decades of POP! We'll be playing ALL THE HITS: synths, guitars, keytars, drum-machines, girl bands, boy bands, impossible princesses - it's a glamophonic, electronic, d-d-disco baby!