Event Information
Location
Goldsmiths College
Rutherford Building (Prokiev Room)
8 Lewisham Way
London, SE14 6PP
Description
GOLDSMITHS ART RESEARCH SEMINAR


Put to work; what does infrastructure institute?
A roundtable discussion looking at the status of the figures involved in acts of intervention.

Led by Tom Clark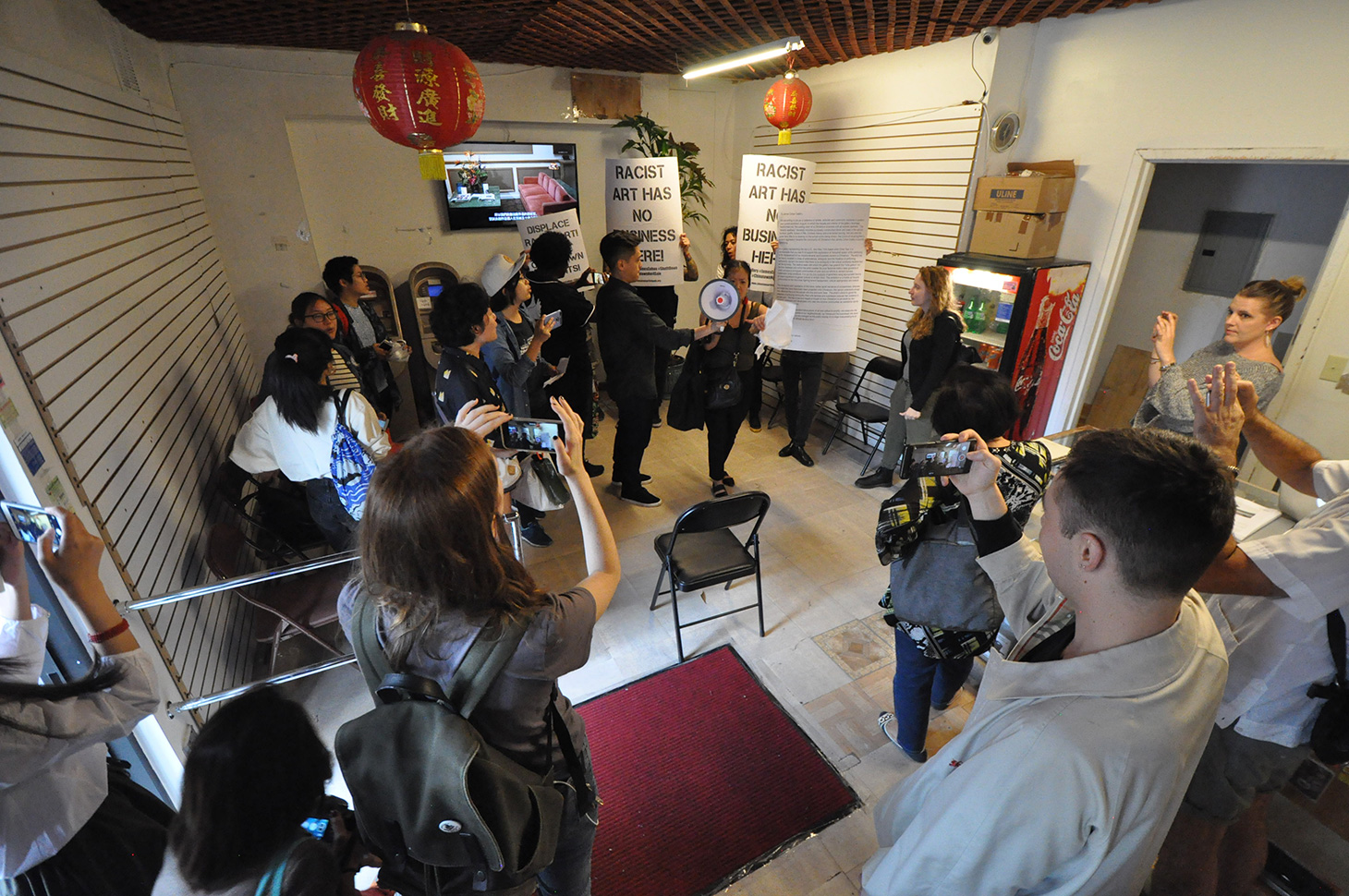 Protests against Omer Fast's recent exhibition in NYC.
https://hyperallergic.com/405812/james-cohan-gallery-omer-fast-racism/

Tom Clark is an independent curator, editor and writer. He teaches and has run workshops on curatorial and publishing practice internationally. He is a PhD Researcher at Goldsmiths, University of London exploring infrastructural figures, politics and culture in art institutions.
From 2015-2017 Tom was editor at BAK, basis voor actuele kunst, Utrecht in the Netherlands. From 2010-2015 he co-directed Arcadia Missa Gallery, London and was Editor of Arcadia Missa Publications and the journal How to Sleep Faster. Tom has co-edited: (networked) every whisper is a crash on my ears (2014); he was a contributing editor to FORMER WEST (BAK and MIT Press, 2017); edited the online arts journal General Fine Arts Vol.2, no. 1 (2016). In 2016 he founded pool press, and independent publishing and editing studio. He has written numerous exhibition texts and reviews. His recent writing will feature in the Posthuman Glossary, Braidotti and Hlavajova, eds. (Bloomsbury, 2017).
Date and Time
Location
Goldsmiths College
Rutherford Building (Prokiev Room)
8 Lewisham Way
London, SE14 6PP