PUTTING EMPLOYERS AT THE HEART OF THE GM SKILLS AND EDUCATION SYSTEM
Description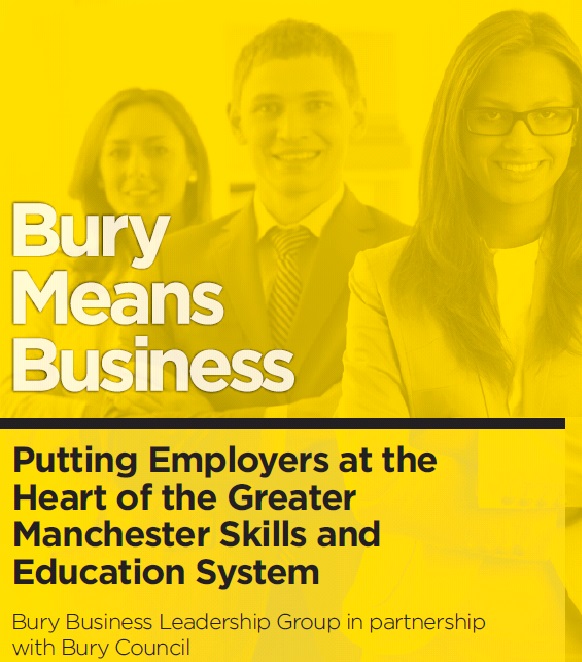 Greater Manchester is at the threshold of a new era…
Our vision is that by 2035, the Greater Manchester city region will be one of the World's leading regions, driving sustainable growth across a thriving North of England. It will be ever more productive, innovative, creative, and known for the excellent quality of life enjoyed by our residents, who are able to contribute to, and benefit from, the prosperity that growth brings.
However to achieve this we need a reformed education and skills system with employers at its heart.
Mayor Andy Burnham will join us to discuss this challenge and how we can practically deliver on meeting skills priorities and what opportunities devolution brings?
Without your input and ownership as local employers and stakeholders, we risk creating a system that does not deliver the skills needed in the local economy.
In light of these challenges, this event will aim to:
• Provide an overview of the key skills policy changes;
• Consider the impact of these changes on employers;
• Explore what this might mean for practical, meaningful local employer engagement and involvement;
• Give Bury businesses the opportunity to have their say through a roundtable discussion and
• Provide and opportunity for local networking.
Agenda
6.00 pm Registration and refreshments
6.15 Welcome to Bury – Introduced by Neil McInroy, Chief Executive of the Centre of Local Economic Strategies (CLES) and Cllr. Rishi Shori – Leader of Bury Council and Mayoral portfolio holder for young people and social cohesion & Andy Roberts, Chair of Bury Business Leadership Group,
6.30 The Greater Manchester perspective - Mayor of Greater Manchester, Andy Burnham
6.45 Local Employer perspective
Andrew Roberts - Pennine, Chair of Bury Business Leadrship Group and Bury local President, GM Chamber of Commerce
Elizabeth Clark - Chief Executive, Dream Agility
Charlie Deane - Principal and Chief Executive Bury College
Professor George E Holmes DL. - Vice Chancellor of the University of Bolton
7.00 Q & A and introduction to roundtable discussions – Neil McInroy
Roundtable discussion session - Practically how can employers be at the heart of change in the skills and education system?
8.15 Summing up (CLES)
8.30 Close and networking with drinks and canapes