Description
Celebrating the launch of Frameworks London we're hosting a series of events to connect with entrepreneurs, freelancers, founders and startups. Come join us for lunch!
A series of inspiring talks to brighten up your day while having lunch and meeting fellow entrepreneurs. Attendees are welcome to stay for the afternoon and co-work with us!**
To finish the week we're hosting Silicon Drinkabout on the 17th November - RSVP for each event.
About the talk: Putting Goats on Trees - An inspirational talk about marketing principles for early stage startups.
If you're intrigued about the title, meet Sila, Co-founder of Mind The Ad. The talk is designed for early-stage startups and small businesses that are looking to learn about general marketing principles to apply to their businesses. Sila went on a world trip for 12 months as a selected participant of Remote Year. She will share valuable leasons she's learned from her experience which helped her re-think of Mind The Ad's approach to creative and talent, help startups on their digital journeys, and connect different worlds to deliver faster and innovative solutions
The topics cover the importance of branding, selecting your tone of voice, being consistent in your communication, finding your target market, getting connected to good networks etc while showing 20 different photos from Sila's journey around the world that are connected to these topics. It is more of an informal inspirational talk, making these general principles more memorable.
Presented by: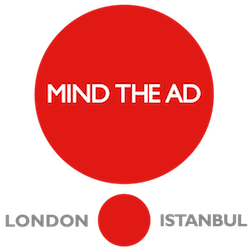 Mind The Ad is a creative digital advertising agency based in London and in Istanbul since 2011. The approach is to help advertising & digital agencies to transform their businesses by connecting them with relevant technology startups from all around the world and integrating innovation in their creative offerings.


Schedule:
12:00 - Welcome and Lunch
12:30 - Sila Nur Isik - Putting Goats on Trees
13:00 - Mingle and see the space
We look forward to seeing you there...
Special Launch offer: £200/desk per month - No catch
**At the end of the event, guests are welcome to stay and try one of our desks (dependant on availability)