Description
A micro hack to explore how tech can enhance asset based community development.
Asset based community development is a methodology for the sustainable development of communities based on their strengths and potentials; organising the community around issues that move its members into action; and then determining and taking action. ABCD uses the community's own assets and resources as a basis for development and leadership.
This event is an opportunity for civic minded designers and developers to spend an afternoon with people from local communities to consider how digital might be an enabler of ABCD approaches. During the workshop we will hear a series of five minute ABCD stories that provide insights into how communities in Leeds are leveraging their assets for positive change. There will then be an opportunity for participants to do rapid paper prototyping of digital tools that have the potential to enhance the ability of communities to make a difference.
This event is for citizens and ABCD practitioners to meet with people from the design and digital sectors who want to make a difference to communities in Leeds. We hope that this novel combination will be a recipe for new insights and opportunities. Come along and make a difference!
AGENDA
13:00 - Arrival and welcome
13:10 - What is ABCD and our ambitions in Leeds by Mick Ward, Chief Officer, Transformation and Innovation, Adults and Health, Leeds City Council
13:20 - How ABCD is changing how we work – LS14 Trust
13:30 - ABCD in Practice – Stories from the communities:
14:00 - Panel Q & A
14:15 - Break
14:30 - Mini-hack: How can Digital enable ABCD?
15:20 - Show and tell
15:50 - Audience voting and winner announced
16:00 - Close and networking
---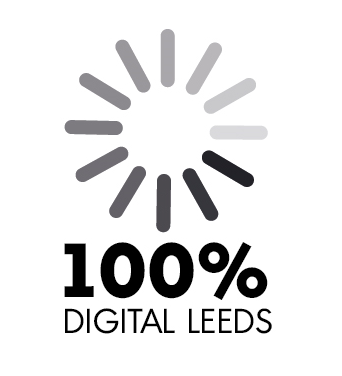 100% Digital Leeds is the health and care theme of the Leeds Digital Festival #LDF19.
Curated by mHabitat on behalf of the city, 100% Digital Leeds bring together international, national and local perspectives on current digital themes in health and care. From the ethics of AI, through to how we use personal data and the impact of social media on vulnerable teens, our events aim to stimulate debate and shine a light on the great stuff happening in our city. We are delighted to have BJSS as our headline sponsor at #LDF19 and we are also grateful to our individual event sponsors in helping make #100DigitalLeeds #LDF19 happen.
Most of our #100DigitalLeeds events will be run from the recently launched Co>Space North – a collaboration and co-working space on the fifth floor of Platform in the heart of the city. At Co>Space North we are creating a community of makers and doers passionate about digital health and tech for good. Anyone signing up to be a member of Co>Space North during the two week festival period gets their first month membership for free! Email us at cospacenorth@wearemhabitat.com to find out more and get involved.
Our city's Health and Wellbeing Strategy 2016-2021 sets out a clear vision that 'Leeds will be a healthy and caring city for all ages, where people who are the poorest improve their health the fastest'. This includes maximising the benefits from information and technology as a key priority. The health and wellbeing strand of the Digital Festival is a celebration of the diverse and innovative work taking place to help us achieve our shared, bold ambition for Leeds to be the best city for health and wellbeing.