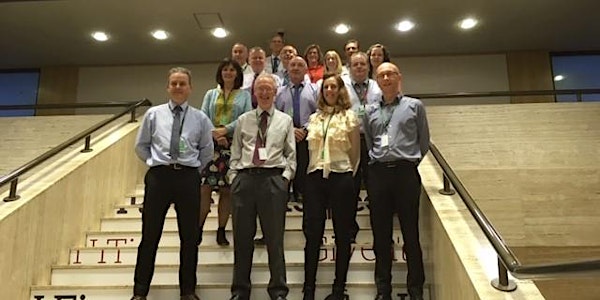 Pwyllgor Llifogydd ac Erydu Arfordirol /Flood and Coastal Erosion Committee
Location
Carmarthenshire County Council
Parc Myrddin
Richmond Terrace
Carmarthen
SA31 3EP
United Kingdom
Mwy o fanylion am y Pwyllgor Llifogydd ac Erydu Arfordirol / More information about the Flood and Coastal Erosion Committee
About this event
Mae'r Pwyllgor Llifogydd ac Erydu Arfordirol yn cynghori ar bob agwedd o waith rheoli perygl llifogydd ac erydu arfordirol yng Nghymru, ac yn cefnogi Gweinidogion Cymru a'r holl awdurdodau rheoli perygl Cymru. Mae mwy o fanylion ar wefan Llywodraeth Cymru;
https://llyw.cymru/pwyllgor-llifogydd-erydu-arfordirol/beth-rydym-yn-ei-wneud
Os oes gennych ddiddordeb mewn mynychu, cofrestrwch yma cyn 24/01/20 ar wefan Eventbrite. Bydd manylion pellach ar ol i chi gofrestru.
The Flood and Coastal Committee provides advice on all aspects of flood and coastal risk management in Wales, and supports Welsh Ministers and all Welsh risk management authorities. For further information, please visit the Welsh Government website;
https://gov.wales/flood-coastal-erosion-committee/what-we-do
If you are interested in attending please register here before the 24/01/20 on the Eventbrite website. Further details will be provided after you have registered.