PYA GUEST Awareness day and evening cocktail reception - 17th November
Thu 17 November 2016, 09:00 – 18:00 CET
Description
Description and purpose:
The PYA GUEST Awareness Day after this year's Global Superyacht Forum in Amsterdam is an amazing snapshot into the world of GUEST and the training offered through the program. The practical sessions will inspire and amaze you, covering hot topics from Service Styles and Techniques, to effectively dealing with issues surrounding the demands of Guests and Owners, how to manage crew effectively as well as hands-on demonstrations of the complexities of running a professional laundry department on-board.
This is an invaluable day for you to learn about how GUEST will inspire and educate even the most seasoned crew member to ensure that the service and hospitality given on-board for the Owners and Charter Guests is the BEST!
The all day event will be followed by a networking cocktail party near the RAI.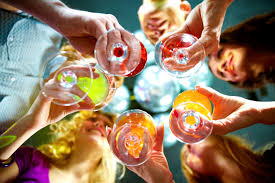 Who it's for:
All industry professionals who represent the Owners and Charter Guests including: Yacht and Fleet Managers, Crew Agents, Captains, Crew, Charter Brokers, Ship Yard representatives. 
Book your place NOW and come and see for yourself how a small training investment can substantially elevate the on-board experience for everyone. 
Logistics:
Cost: This amazing opportunity is FREE OF CHARGE!! It's a gift from sponsors and partners who believe, like we do, that this training is crucial to bringing excellence to current and future Interior Departments and who want Yacht Owners and charter guests to have the very BEST crew they can possibly have.
Getting there: Coaches will be on hand for pick up and drop off from the RAI.