Celebrate with a live show from PYJÆN as they release new album 'Feast', with support from Raquel Martins and DJ sets across two floors.
About this event
PYJÆN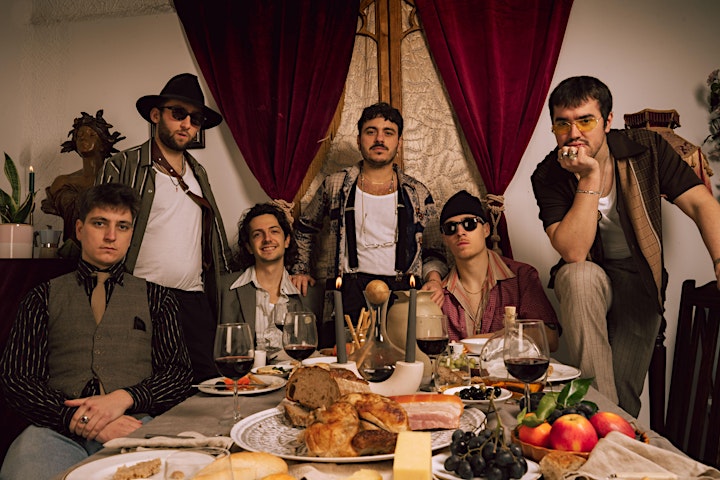 PYJÆN reach inside the deep, multidimensional well of what is broadly called Jazz and bring together all its diverse components in a singular, emotional sound.
The combo is delighted to announce the release of their second album 'Feast' on the 10th of Sept 2021 via DeepMatter Records.
After setting a blueprint for their multi-faceted artistry combining cross-genre sensibilities with ferocious talent on their first two releases, the band has been busy writing and recording music for their second album FEAST, their most accomplished offering yet.
Showcasing their growing abilities and confidence as a group of 5 individuals with strong personalities and varied sets of influences, their new album fearlessly navigates the world of funk, jazz, hip-hop and punk, all with their trademark raw energy, and the common objective of bringing people together in their love for music.
PYJÆN'S upcoming album was recorded at Peter Gabriel's legendary Real World Studios in Bath over a full week in November 2020, an unforgettable experience that elevated the music and created an unrivaled connection between the 5 band members and featured artists such as Nix Northwest, Elisa Imperilee, Renato Paris and Corto Alto.
Formed in 2016, the band comprises of Dani Diodato (guitar), Dylan Jones (trumpet), Ben Vize (sax), Benjamin Crane (bass) and Charlie Hutchinson (drums).
They released their debut self-titled album to wide critical and public acclaim, garnering support from the likes of Gilles Peterson, Huey Morgan, Jazz FM, and Clash Magazine to name a few.
Their follow-up EP 'Sage Secrets' saw them collaborate with beatsy outfit Blue Lab Beats and soulful singer Odette Peters. The EP reached over 1M streams on Spotify within only 6 months, testimony that the band has become a major force in the UK "Jazz and beyond" scene.
Adventurous songwriting, meticulous timing, incredibly tight horn arrangements and an obvious joy to play together are the PYJÆN trademarks.
Live, as seen at A Love Supreme, Ronnie Scott's, Jazz Cafe or Brainchild Festival, the atmosphere is sizzling and the sense of enjoyment communicated from the stage is infectious.
RAQUEL MARTINS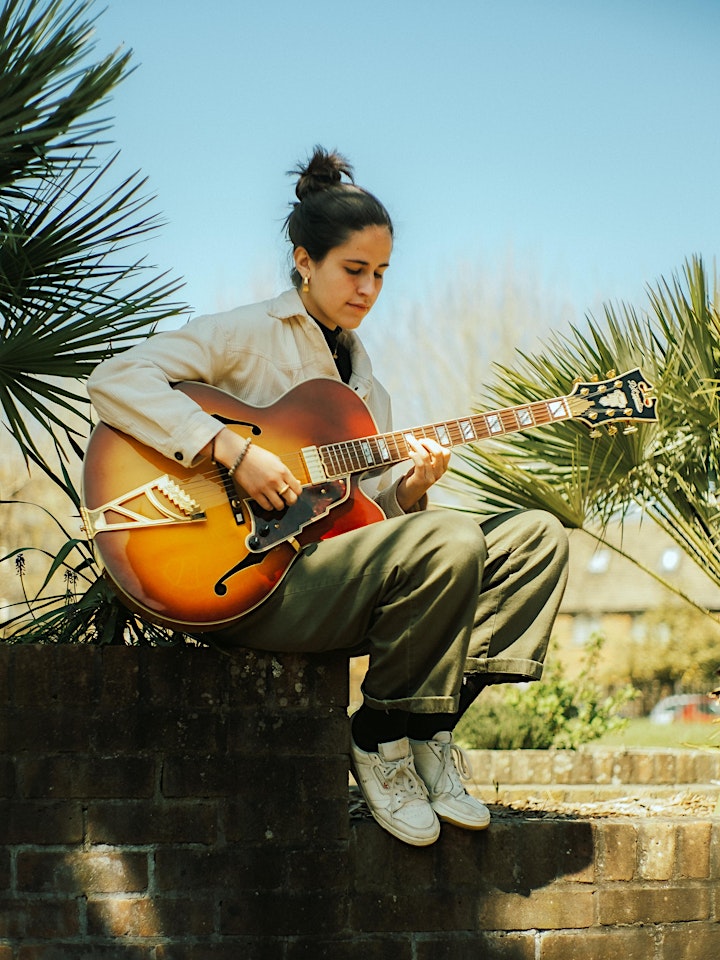 21 year old singer/songwriter and guitarist, Raquel Martins moved to London when she was only 17. Raised under the sun in Portugal, she grew up listening to the endless classics from the Brazilian and jazz repertoire. It was only when she discovered the world of contemporary hip-hop, soul and jazz music that she realised she could create something new with all the sounds she had been absorbing over the years.
Whilst accompanying many established London jazz artists, including upcoming talent Poppy Ajudha, Raquel has been establishing her unique sound with her debut EP.
Influenced by the likes of Hiatus Kaiyote, Amy Winehouse, Djavan, and João Gilberto, her music takes you on a reflective journey through themes such as personal development, purpose and individuality.
On the night expect DJ's from London's thriving DJ scene linking things up in the main room and creating a very special vibe in The Jago's awesome first floor bar and lounge.
This event is part of EFG London Jazz Festival 2021.
Organiser of PYJÆN 'Feast' Album Launch + Raquel Martins + Tim Garcia (DJ)