Description
Are you a software developer, system administrator or analyst? Have you been thinking about learning clear, concise, yet powerful scripting language with a feature rich standard library? Take your chance and sign up for the Python - quick start workshop. It provides knowledge necessary for you to start writing your own scripts.
Apart from the theoretical part, the workshop consists of a series of exercises that will allow the participants to check their skills in practice.


During the workshop you will learn:
- The Python language syntax
- How to install external modules
- Python-specific data types and how to work with them
- How to work with Python standard and third party modules
Agenda
---
1. Introduction.
Python area of application.

Virtualenv and third party modules installation.

Introduction to Python interpreter interactive mode.

.

IPython as an alternative to Python interactive shell.
2. Basic Python language elements.
Python syntax.

Introduction to Python data types: string, int, float.

Variables scope.

Basic programming constructs:

Variables.

Conditional statements.

Loops.

Introduction to functions.
3. Complex data types:
Tuples, lists and dictionaries:

Typical operations

Indexing and slicing.

Strings

String types

String operators.

String formatting.

Mutable vs. immutable data types.
4. Functions.
Function definition and calling.

Positional and keyword arguments.

Default parameter values.
5. Files.
Binary and text files.

Characters encoding (*)

.
6. Structure of Python programs..
Modules and packages.

Variables scope.

What is __main__?
7. Introduction to Object Oriented Programming (*)
OOP concept

Classes and their structure.




Inheritance
8. Python exceptions handling (*)
9. Handy modules
logging (*)

unittest (*)

requests
(*) Additional topic that may be covered only if fits in with the time frame.
The workshop will run for 8 hours from 9AM until 5PM. There will be a few coffee breaks and one 1-hour lunch break (on your own).

Minimum requirements
---


During the training session participants will use their own laptops. It is required to use one of the following
operating systems: Windows, macOS / OS X, Linux.
Programming experience is welcomed, but not required.
Trainer - Michał Gałka

---
Michał - Software Engineer involved in embedded systems development where he uses mainly C programming language. He has been working with Python for 8 years using it mainly for process automation and tools development. He has also experience in creating Tornado and Django based applications.
Michal gathered experience while working in international teams both in Poland and abroad. He is also an active member of Python Łódź User Group.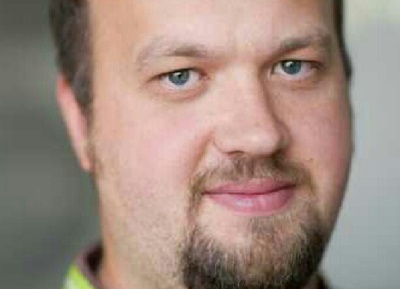 Tickets price includes

---
Full-day workshop
Coffee & Tea

Wi-Fi access

Workshop attendance certificate


What makes us different?
---
Over 4000 participants

98% satisfied clients
9 years' experience
Unique offer of over 200 specialised training courses
Over 100 active coaches and consultants


Community Partners

---