Qclubbb Barcelona, bespoke long-weekend for single professionals & adventurers 30+ years'

Thursday, 7 November 2019 at 20:00

-

Sunday, 10 November 2019 at 23:00 (CET)
Event Details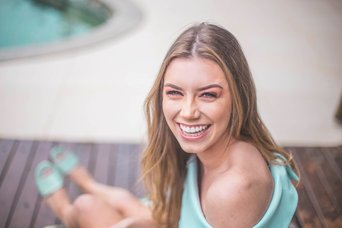 'QCLUBBB - WE GOT THIS!'
Qclubbb is offering a bespoke, co-holidaying experience.  16 tickets available for single, professionals and adventurers (30+ years).  Book now this stylish, fun and reenergising, long weekend in Barcelona, Spain. Tickets limited. Now selling for November 2019.  
Secure your long weekend escape, or tie in your next RnR with Qclubbb and be amongst similar likeminded, well-travelled, single people. Network and make new connections whilst enjoying the diverse range of social, sporty, foodie and cultural activities. There is time to chill, explore and exercise independently too. 
We very much value those who join Qclubbb as we know that it is a richer Qclubbb experience because of the kind, smart and fun international people we attract.  
We really look forward to hearing your stories and welcoming you all at our event, Bella and Co.
 DATES: November 2019, 3 nights accommodation
Date Options: 
Check-in, Thursday 7 (1st event starts 20.00)
Check-out, Sunday 10 (Final event ends 9.11.19)
OR,
Check-in, Friday 8 (1st event starts 20.00)
Check-out, Monday 11 (Final event ends 10.10.19) 
A fun, together vibe!
3 nights accommodation, social, sporty, foodie, & cultural activities & events included! A great opportunity to network with international people.
Meet Bella
Qclubbb Bella has worked in many interesting jobs both on land and sea, and has worked in some tough environments. She has also lived in many countries and is great at making people feel welcome and connected. She gets that your free time is precious and will help with introductions, and be alongside you, joining in the activities and events.
Activities & Events
'One together' experience. ALL the following included in price: 
1. Escape room. A hugely fun, team puzzle style game that is known to be a bit scary!
2. Quiz night. Tapas and a glass of either Cava, Artisan beer, Sangria or Mint Tea. Prize for winning team!
3. Chef's Parade. Learn to make tapas or some other Spanish delight and enjoy the results together
4. Salsa, men and women's moves
5. Freshen up yoga, or stretch out for go!
 6. Barcelona walking tour and discover hidden gems, local foodie eateries and cool music venues.  Enjoy the colour and bustle of La Boqueria food market and learn how to order tapas like a local! Walk back in time through the stunning Gothic Quarter.  
7. Who is my BizzBuzzBoom match?  Wait and see!
8. Run or energy sunshine walk across the city or along the amazing Barcelona beach - don't forget your trainers! 
Want time out? No problem! Explore the historic city, live music gigs, visit the unique ladies and gents' boutiques, or browse the coloruful markets.  Cycle to beach for lunch.
Tickets
Earlybird price starts at €1,399 and includes accommodation, and all the fabulous activities & events as listed above.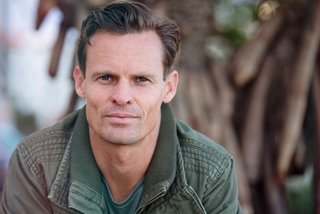 Mornings, chill in the kitchen with your Qclubbb! Sip a breakfast Bellini whilst the others compare health shakes, cities or running gear! Or, enjoy your own space in a quality hotel and join the others at the events and activities.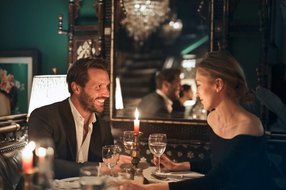 Qclubbb's environment is fun and friendly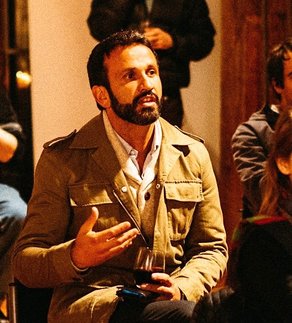 A QUESTION OF ART!
 Mix with sixteen, single professionals and adventurers aged 30+ years who also appreciate a quality lifestyle and prefer fun and  interesting experiences.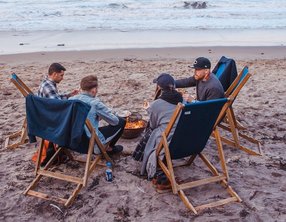 SUNSET BEACH VIBES - TIME-OUT!
Enjoy a fun mix of social, sporty, foodie & cultural events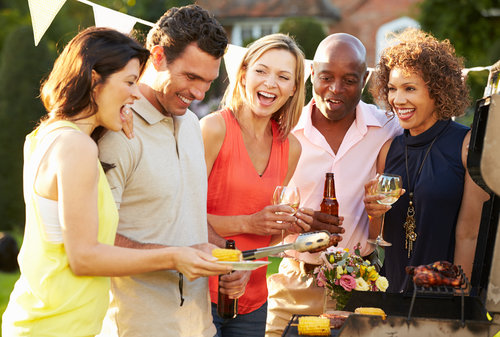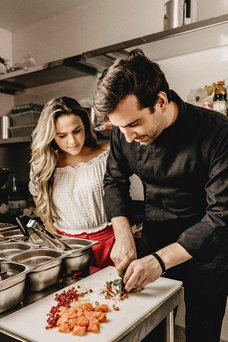 Cooking together!
Tough and chill'n sporty activities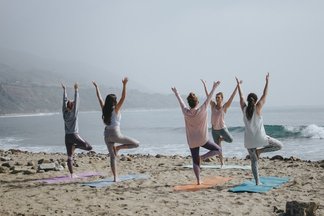 Join me - breath, stretch, run...?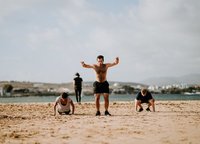 Qclubbb, co-holidaying offers socialising & time-out exploring with people who have a similar lifestyle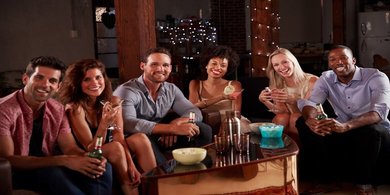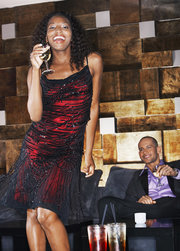 Qclubbb fun evenings!
Accommodation choices
Apartments 
It's sorted. We stay together in lovely apartments in Barcelona. No more than 6 people (most likely 3-5) saying in high quality, co-holidaying accommodation making it easy to relax. Check out Qclubbb ticket description and price on eventbrite.
Stay in a hotel
Qclubbb is about creating a together vibe, but we respect sometimes people need their own accommodation space and want to just join in Qclubbb events and activities. Highly rated, hotel rooms or other quality, single style accommodation options are also available - check out Qclubbb ticket description and price via eventbrite.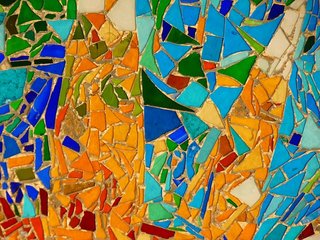 Barcelona!
In your free time, you can bike ride through Barcelona and walk along the sandy beach.  Dance in flash clubs or chill and enjoy live music in authentic spaces. 
Barcelona - getting here
Barcelona has an international airport with frequent, direct flights from many European cities. It's a short taxi ride from Barcelona airport to the center.
Earlybird price starts at €1,399
3 nights accommodation, and all the special activities & events (as described above).  Flights & meals not included. Refunds - No refunds at any time. (Qclubbb receives ticket revenue via Eventbrite 4 days after the close of Qclubbb event). Medical and health insurance required. You will be requested to sign an insurance disclaimer. Policy & Agreement: Link: https://co-holidaying.com/privacy-policy/
When early bird tickets sold out revisit this page for next range of tickets. And, go to Qclubbb website, https://qclubbb.com/  Complete contact form to receive Qclubbb news and next event details. 
 (Stag and Hen Parties or similar groups - this experience is not designed nor open to you. You will be asked to leave immediately, no refunds given -  sorry!  
A unique, pop-up, co-holidaying  experience from...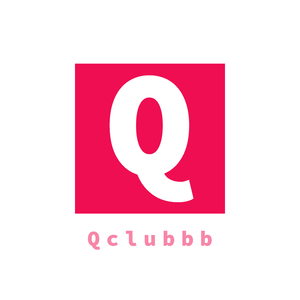 Qclubbb; Bold, Brave and Beautiful
 Discover a Valencia, co-holidaying expereince here:  https://bitlylink.com/wH8xG
Do you have questions about Qclubbb Barcelona, bespoke long-weekend for single professionals & adventurers 30+ years' ?
Contact Bella
Save This Event
When & Where

Barcelona

Barcelona
Spain


Thursday, 7 November 2019 at 20:00

-

Sunday, 10 November 2019 at 23:00 (CET)
Add to my calendar