Description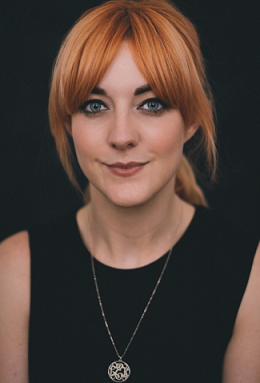 Ever wondered what it takes to turn your blog into a full-time job?
In this compelling talk, founder of 'Lucie Loves' Lucie Kerley will draw from her years of experience building her career as a freelance lifestyle blogger to open up the complicated world of managing your digital presence.
The session will cover every aspect of today's blogging world, including blogger communities, sponsored posts, real life vs. Instagram and what it means to be a blogger in 2017.
Lucie will also divulge her top tips on how to start your own profitable blog and how she came to this career path.
The talk will end with an interactive Q&A, where audience members can ask Lucie for advice on how to propel their own blogs to success, and find out more about her experiences of online oversharing and the many groups she supports to promote strong female role models in the digital world.
About Lucie
Lucie's career in social media started organically when she began writing her lifestyle blog 'Lucie Loves' back in 2009. After being approached by the award-winning creative agency, Rees Bradley Hepburn via Twitter, Lucie became resident blogger for the Highcross shopping Centre in Leicester, which eventually led to her moving to London and taking her blog with her.
From advising on blogger outreach and digital strategy, Lucie enjoys bringing creative ideas and concepts to fruition.
Lucie is an active member for a diverse number of groups that promote strong female role models in the digital world including being a supporter of Women@Campus London, Girls in Tech, Ada's List and W Kollective as well as being an ambassador for Young British Designers.
All ticket proceeds from the events will be donated to the Prince's Trust (Registered Charity No. 1079675) , an organisation that is dedicated to helping transform and inspire thousands of young lives every year.