Join Joanna for the Chinese discipline of Qi Gong which develops core strength, flexibility and balance, both physical and mental.
About this Event
Covid-19 Update: (Jan 2021) Due to new lockdown restrictions the Canvas is temporarily closed.
We are postponing all our classes and events in our Reimagine season, but will be continuing to work behind the scenes to bring you some fantastic wellbeing opportunities at home!
Email our Community Wellbeing Manager on wellbeing@stmaragertshouse.org.uk for more information.
About the class:
Joanna will introduce a beginners level introduction to the essential Chinese practice of Qi Gong. This practice develops core strength, flexibility and balance, both physical and mental. It combines breath, mental focus, natural imagery and visualisation with both standing and moving postures. It supports the immune system, activates organ function, facilitates release of physical and mental tension.
This class will take place in the HALL within St Margaret's House.
Please bring your own mat and wear comfortable and loose clothing and shoes.
Please arrive 5mins before the class begins and wait for the teacher to let you in.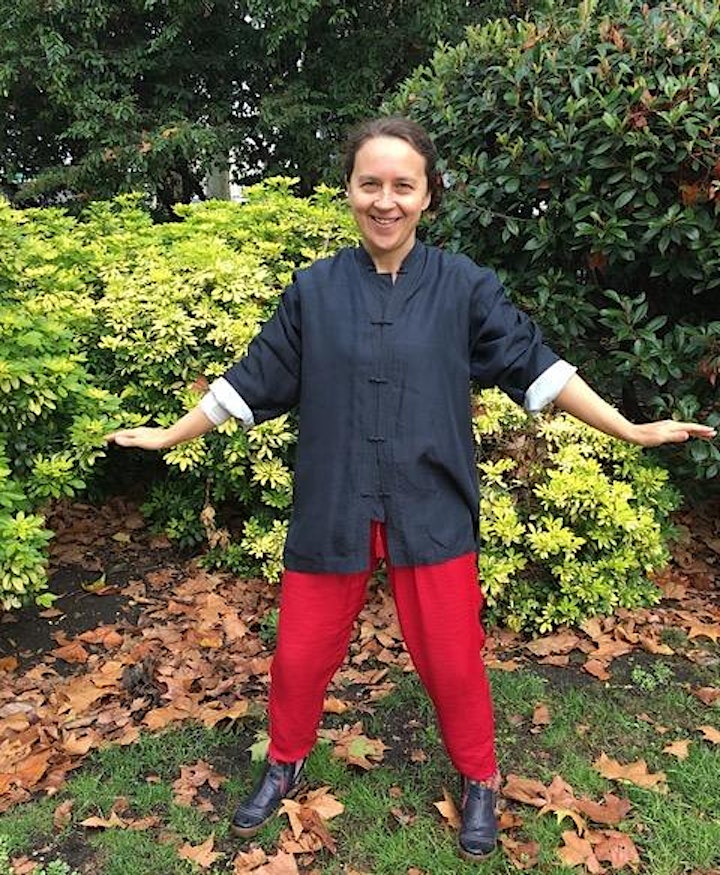 ABOUT JOANNA: Joanna trained with Prof. Heiner Fruehauf of National University of Natural Medicine, College of Classical Chinese Medicine and Prof. Wang Qingyu of Sichuan Academy of Cultural History, Department of Martial Arts & Nourishing Life and is also an acupuncturist and member of the British Acupuncture Council. She is a Functional Medicine practitioner and a member of the Institute for Functional Medicine, also undergoing professional training with the American Institute of Integrative Oncology. At the heart of her approach is identifying barriers to healing and supporting the fundamental conditions required for health: improving nutrition and sleep, reducing stress and toxic exposure, promoting movement and reflective practices focussed on intention, meaning and purpose.