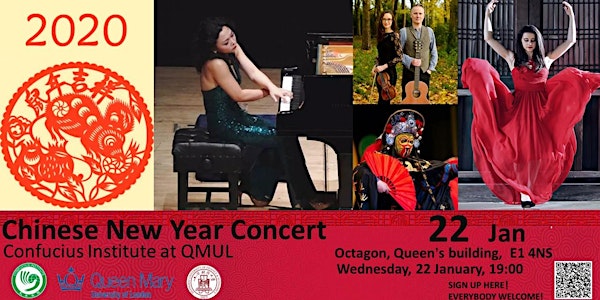 QMUL Confucius Institute 2020 Chinese New Year Concert
A special concert featuring famous Chinese Artists to celebrate Chinese New Year, held by Confucius Institute at QMUL
About this event
This is a special concert featuring famous Artist Xiao Di (www.dixiao.co.uk)and her friends to celebrate Chinese New Year. Combining Chinese traditional music and Western instruments, this pioneering paves the way to close collaboration among different cultures and styles in music. During the concert, apart from the music, you can also enjoy the marvellous Face Changing Show.
We warmly invite you to join us welcoming the year of the Gold Rat with a spring-themed concert bringing together traditional Chinese and Western Music.
Admission is free, but tickets are limited, so please book now to avoid disappointment.
We very much look forward to seeing you on Wednesday 22 January 2020.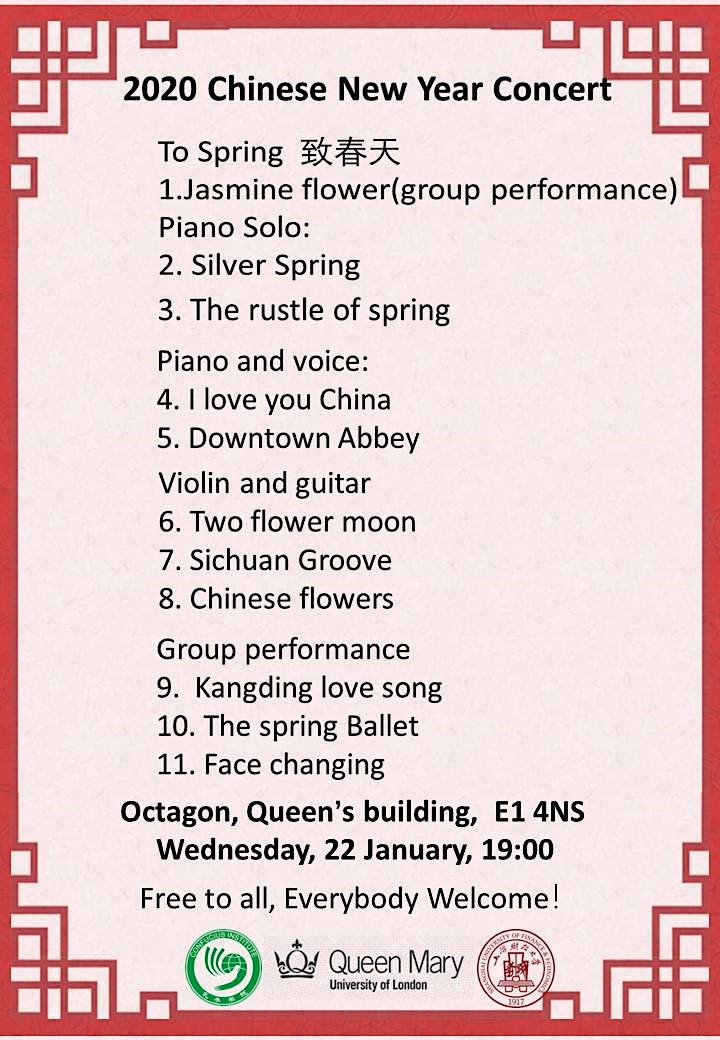 Organiser of QMUL Confucius Institute 2020 Chinese New Year Concert