QMUL New Horizons in Genomics: Cross-cutting themes in Genomics
Event Information
Location
Rotblat Lecture Theatre (Room G02)
Charterhouse Square Campus
Queen Mary University London
London
EC1M 6AS
United Kingdom
All day event focussing on cross-cutting themes in genomics research
About this event
QMUL hosts internationally recognised genomics research in a variety of areas including human complex diseases, evolution, genome regulation, bioinformatics, and non-model organisms.
To celebrate this, we are hosting a week long QMUL-wide event 'New Horizons in Genomics', co-hosted by The Centre for Genomics health (QMUL Life Sciences Institute), QMUL Epigenetics Hub, and The Barts and the London Genome Centre. This will be the second installment of such an event (https://www.qmul.ac.uk/lifesciences/news-events/events/items/deciphering-function-for-understanding-genomic-health.html for the 2018 event).
On Friday July 5, we will host an all day event focussing on cross-cutting themes in genomics research. The event is free to attend (including lunch and drink reception) and will run from 9.30 - 17.30.
The schedule for the day is as follows: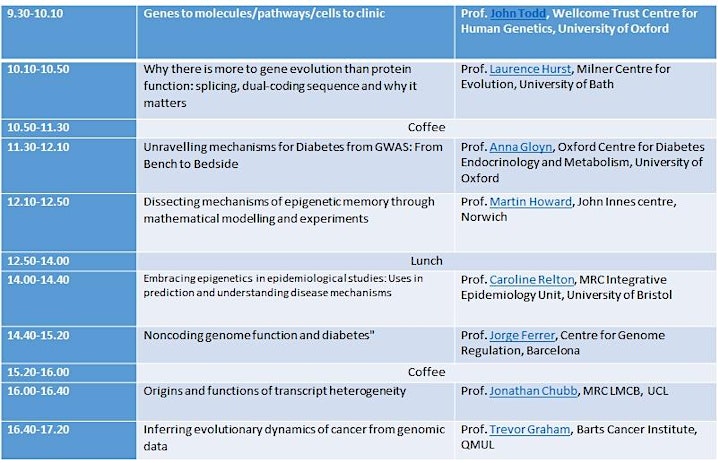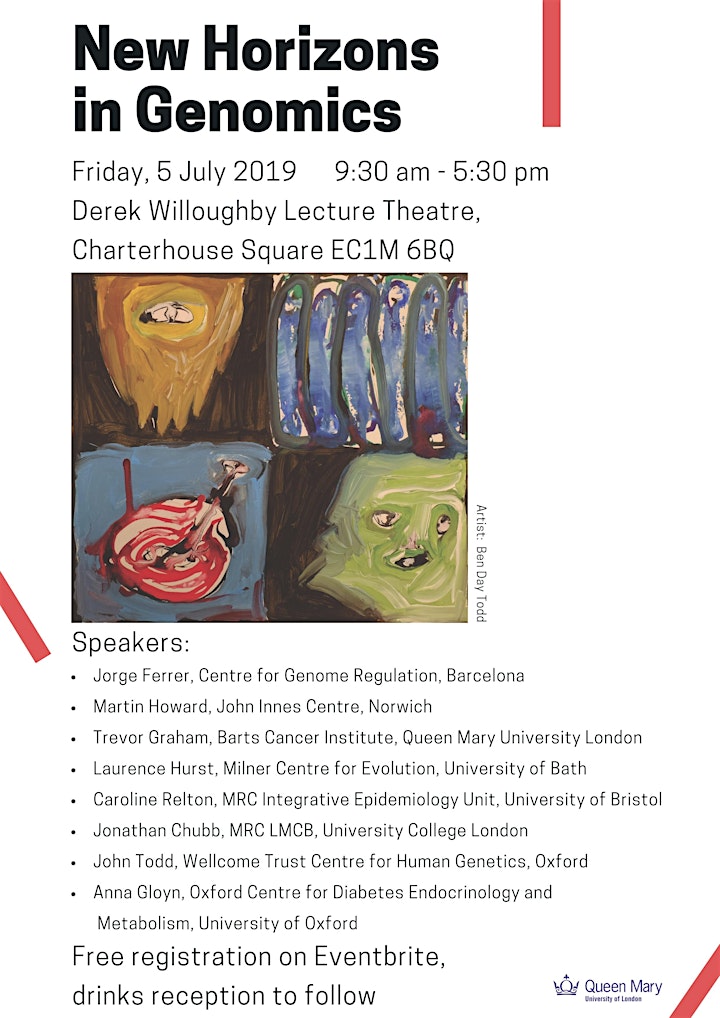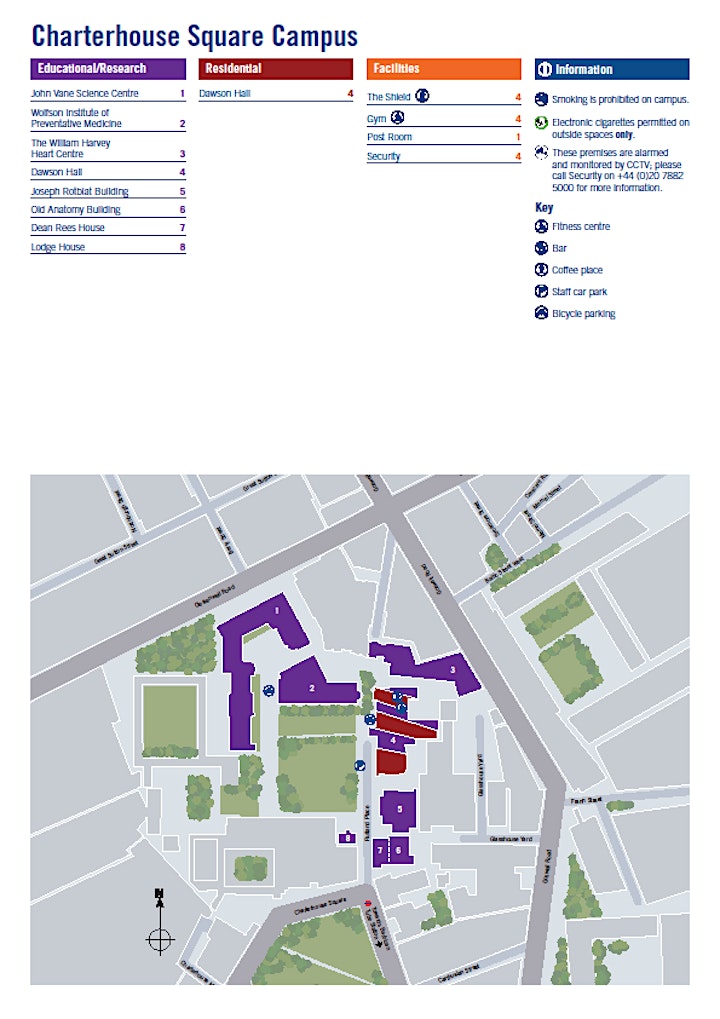 Date and time
Location
Rotblat Lecture Theatre (Room G02)
Charterhouse Square Campus
Queen Mary University London
London
EC1M 6AS
United Kingdom