Quality Conversations: Dilemmas in Contemporary Creative Arts Education
Event Information
Refund policy
Contact the organiser to request a refund.
Eventbrite's fee is nonrefundable.
Quality Conversations by Views. Dilemmas in Contemporary Creative Arts Education
About this event
Quality Conversations is a series of discussions convened by ViEWS, exploring issues of quality in higher education. Posing several interrelated questions affecting the quality and future of contemporary higher education, the conversations will address questions such as how we maintain academic quality and rigour to sustain the demands of employers, when are universities' identities dissipated to the extent that they are no longer accurate representations of the current educational offer? And finally, how do we maintain parity in delivery in order to ensure consistency of the student experience, when undertaking transnational education?
First words: Shifting Balances - 22 September 2021, 2-4pm
Higher Education providers in the arts and creative industries have often struggled to balance the demands of employers with the academic imperative to nurture creativity and independent thought. Shifting the balance too far towards the needs of employers risks undermining the very assets they value most highly; critical thinking and autonomy. Despite their multi-faceted and diverse contributions, and the proven value of the arts and creative industries in building a culturally rich, critically aware, and economically strong society, priority is now being given to STEM subjects. In light of the UK Government's most recent cuts to creative education funding, we explore what the future holds for the arts, learning and the creative industries.
Panel
Lyndsay Duthie – Chief Operating Officer, The Production Guild of Great Britain
Lyndsay Duthie is the CEO, The Production Guild of Great Britain, Warner Bros. Studios, Leavesden Park. Lyndsay is an award winning television expert with over 20 years experience in the media industry: as an educator, television executive producer and broadcaster.
Rosy Greenlees OBE – Executive Director, The Crafts Council
Rosy Greenlees OBE, is Executive Director of the Crafts Council, a national charity in the UK promoting the value of craft and making to society through its research and advocacy, support to craft businesses, public projects and craft education in schools. The Crafts Council has supported thousands of makers through its talent development programmes and through her work, Rosy who is also passionate about the importance of giving children and young people a craft education, continues to advocate not only for craft teaching but creative teaching at all levels of education and beyond.
Paul Springer – Director of the School of Communication, Falmouth University
Paul Springer is Director of the School of Communication and a lead for Multigenerational Living + Learning Research. Since arriving at Falmouth University in October 2017 Springer has bought together two Schools – Communication Design and Writing & Journalism – to capitalise on new and emerging opportunities in the global communications sector.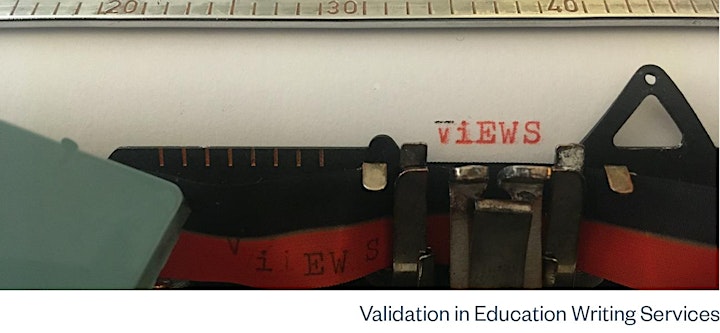 We are delighted to announce that we are opening event with a presentation by Richard Wallis from Bournemouth University focusing on career readiness and types of 'capital' as discuss in his paper Career Readiness: developing graduate employability Capitals in aspiring media workers available here from the Journal of Education and Work
Date and time
Location
Refund policy
Contact the organiser to request a refund.
Eventbrite's fee is nonrefundable.
Organiser of Quality Conversations: Dilemmas in Contemporary Creative Arts Education