Description
Did you know that most large buyers will not be able to work with you unless you have the right standard of quality assurance? Quality management system - QMS - standards establish a framework for how a business manages its key processes. They can help whether your business offers products or services, regardless of your size or industry. But which one to choose, how to implement it and how does it really affect your chances when competing or delivering for large buyers? This workshop will dive into the details and advantages of being certified by ISO, the world's largest developer and publisher of International Standards.
Ulf Hedstrand, drawing on his years of experience as a business owner then QMS consultant, will clarify the steps needed to implement a framework best suited for you as well as to prepare and get ready to apply for structured tenders and contracts.
Agenda:
6pm - Arrive at Richmix Boardroom
6pm - 6:10pm - Introduction to Supply Ready
6:10pm - 7:45pm - QMS Explained with Ulf Hedstrand
7:45pm - 8pm - Q & A
Speaker Profile - Ulf Hedstrand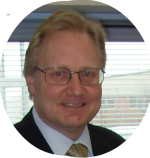 Ulf has many years of business experience across various industries such as manufacturing, logistics, retail and distribution as well as professional services.
He has worked with organisations ranging from SMEs and start-ups to larger organisations with operations across Europe.
Starting out as a business graduate in accounting and finance before moving on to IT, he worked within multiple disciplines from support and development through to sales. In the past ten years, he has worked with management systems, concentrating on the quality, information security and environmental standards.
Paragon QMS provides solutions and consultancy for business processing and change management. We develop and implement management systems tailored to the needs of our clients. Additional services include training and auditing of ISO Standards and other international benchmarking standards.