Description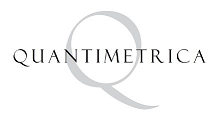 Voice controlled tech is no longer the stuff of science fiction, it's here and now and getting more engrained with every day life. But does it actually make our lives any easier, or are we just using it as a fad to sell more product? How can we make sense of this, and adapt the technologies to genuinely make our services better?
In the next few weeks for our series, Speak to Me, we're exploring ways within the Lab that B can use new voice and chat interfaces to make interacting with the app genuinely simpler for our customers. Teaming up with experts like Quantimetrica, we're getting real insight and a first hand look at how these technologies are implemented in the real world and if they really make an impact.
Quantimetrica is based in London, UK and with a footprint also in the US and Greece. The company specialises in voice recognition software and hardware which enables voice control of a variety of devices such as toys, wearables, cameras, and home or office automation products in a cost efficient way and without requiring an Internet connection! Other applications cover surveillance, cyber-security and hands-free operation of security alarms or other equipment (e.g. emergency requests for help by immobilised crew). New applications emerge regularly as the markets become aware of Quantimetrica's unique combination of powerful features, simplicity of use, wide applicability, and ease of integration.
CEO of Quantimetrica, Yianni Doumenis will be in Studio B over 2 days providing live demos and further insight into the technology. Book your place today to see some amazing developments within voice recognition tech and grab a coffee with a true expert in the field!