Description
Quantum Computing modifies many things we take for granted in businesses today. The way we create and keep secrets is challenged and quantum technologies disrupt different verticals and sectors.
Using the theory of quantum physics, if quantum computers existed they would represent a gigantic leap in computing power and the way we use technology. But do they exist and if so what can we do with them?
Massive investments are going into this discipline worldwide and, in the very same way that the space race and the fight for nuclear power have been instrumental in recent decades, we are now experiencing - rather than an era of changes - the change of an era.
By attending this session attendees will understand the current state of quantum technologies and what they mean for organizations, the challenges we will encounter and, most importantly, the impact it has on the way we govern Enterprise IT. Since quantum computing is not an evolution. It's a Re-Evolution.
ABOUT THE SPEAKER
Ramsés Gallego
- Associate Academic Director Master in Cybersecurity at IE
- Strategist & Evangelist at the Office of the CTO in Symantec
- Executive Vice President of the Quantum World Association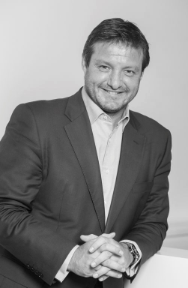 Ramsés is a security professional with 20+ years of deep expertise in Risk Management and Governance areas.
In his current role as Strategist & Evangelist at the Office of the CTO in Symantec, he defines the vision of security discipline and evangelizes its mission and strategy. Previous experiences include positions in Dell Security, CA Technologies, SurfControl, and in Entelgy where he was Chief Strategy Officer of Security and Risk Management.
An internationally recognized public speaker, Ramses has visited over 24 different countries in the past 12 months and believes that a revolution (rather than an evolution) is needed when considering the move from technology to enterprise risk and that the cloud dimension offers incredible opportunities for businesses today.