Description
Want to take control of your future and your business?
Plan the areas that matter and that will make the difference.

The objectives of this workshop are:-
Have a target for the next three months.
Understand the options which will create the desired results.
Leave with a structured, practical action plan of the activities required.
The focus of the day:-
Review the goals for the business and the business owner personally.
Understand the difference between where you are and where you want to be.
Create a robust Sales and Marketing plan, with strategies and measures.
Recognise the systems required to make the business and it's team more effective.
Collate everything into a practical to-do list of actions (your plan).
Drawing on the experiences of other business owners in addition to the skills and knowledge of the team from Maximum Profit Growth you will use this day to create a pragmatic plan for the next three months.
Brian Wrigley and Alan Price will guide you through the day and your plan, sharing their wealth of expertise and experience.

This highly effective workshop will ignite the blue touch paper on your business and give you the motivation and guidance to drive it forward.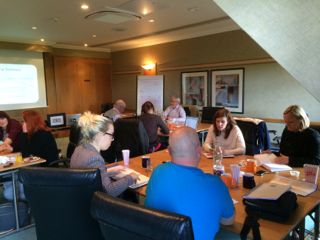 PLUS: Full Money Back Guarantee, if you don't feel you received full value by the end of the day.