Meet the team behind plans to further change parts of Friar St from Queen Victoria St to beyond the Bugle Pub.
About this event
Do join Reading Civic Society on 30 June at 10 am when it hosts an on line presentation from the site owners (Thackeray Group) to hear more about their ideas for the rear of W H Smiths building, the Bugle Pub, closed for some time, and the modern building next door.
Their proposals will extend their vision for the already approved restoration and reimagination of their corner site (Queen Victoria Street and Friar Street) which they have called Queen Victoria Place 1. This is their plan to extend the scheme but with the same vision to significantly improve the long neglected buildings on Friar Street.
The Thackeray Group is a property development and investment company with holdings around the UK. It owns 4 corner blocks in Reading including this group at the corner of Queen Victoria St and Friar Street. https://thackerayestates.com/developments
Their scheme to restore the GII Listed buildings, remove old and low buildings at the back, create a new Market Place with retail elements and potential for community uses, establish a 40+ bed Aparthotel, establish new consistent shop fronts ready for new independent retail, restaurant and cafe was approved last year, Planning Application No 210223 . Urgent restoration work has already started. Further information may be found Queen Victoria Place website
Early this year Reading Civic Society was in discussion with Thackeray Group about their vision to extend the scheme to include the Art Deco rear of W H Smiths, the Bugle pub which closed during the pandemic and the modern building beyond that. In the site plan below note that it will include the area hatched red and also nos 146+145 Friar Street.
This on line consultation has been arranged for the company to share their proposals and seek your feedback.
The presenters, Paul Bottomley of the Town Planning Bureau and one of his colleagues , will give an overview of the scheme. There will be the opportunity to ask questions of the presenters.
Whilst this an was organised for Reading Civic Society members and members of the Reading CAAC it is open to all.
The details of the ZOOM event he event will start at 10:00 am , please join from 9:45am.
We will encourage you give feedback to the company after the event
Also please let Richard Bennett know your reactions as this will assist the Reading Civic Society & the CAAC to formulate their comments (email: Bennettbaker@msn.com)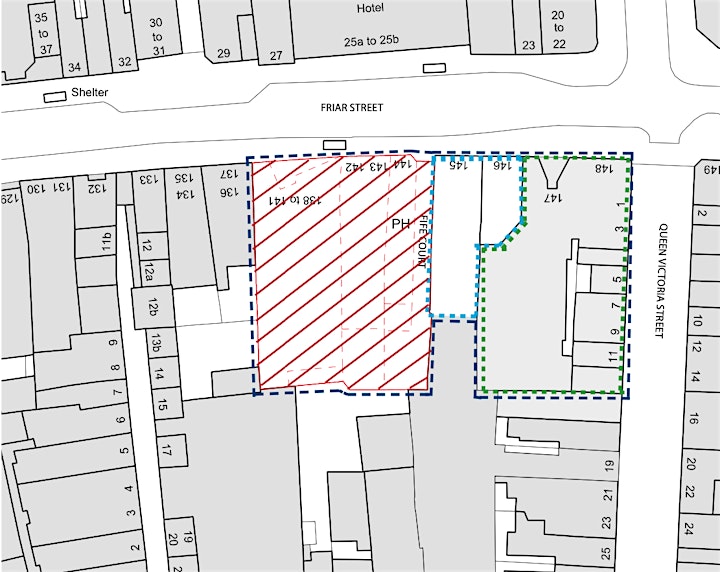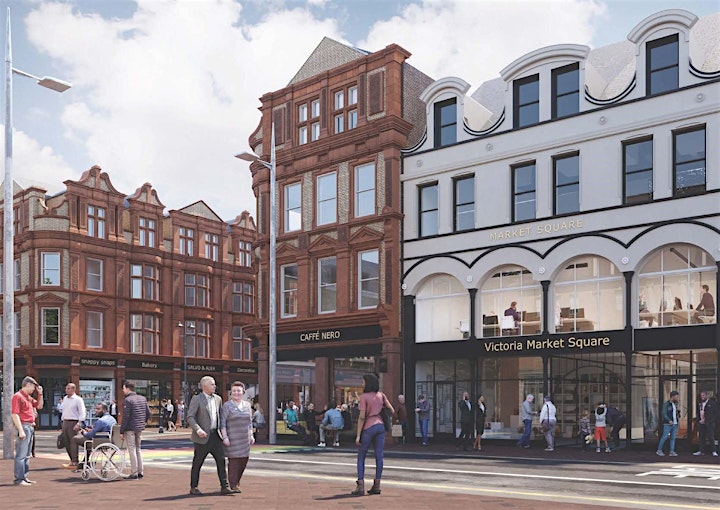 Join Zoom Meeting
https://us02web.zoom.us/j/84068493069?pwd=yDyJwmCbGD8hnmAZ_4mwSXjtT2c2er.1
Meeting ID: 840 6849 3069
Passcode: 984045
One tap mobile
+16699006833,,84068493069#,,,,*984045# US (San Jose)
+12532158782,,84068493069#,,,,*984045# US (Tacoma)
Meeting ID: 840 6849 3069
Passcode: 984045