Queens and Daughters - Mother's Day Bonding and Pamper Experience
"Queens and Daughters" - a sentimental and empowering Mothers and Daughters bonding and pamper experience.
About this Event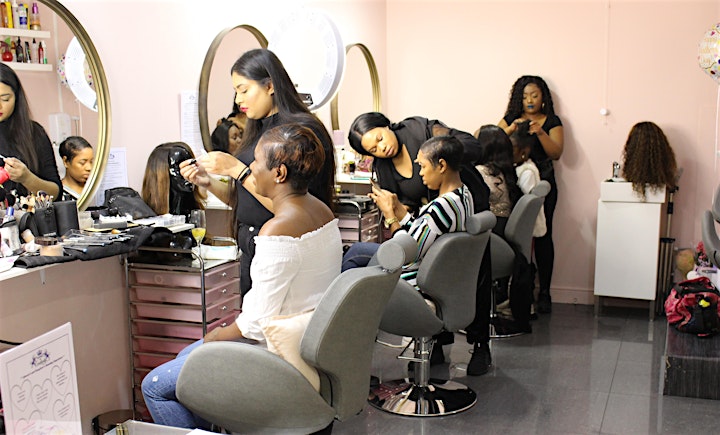 Dipped in Creativity Events presents "Queens and Daughters" Mother's Day Community Bonding and Pamper Experience Event.
Theme: A sentimental, relaxing and empowering Mother and Daughter Mother's Day bonding experience.
Aim of event: The Mother's Day – "Queens and Daughters" idea was generated from the thought of wanting to constantly acknowledge and celebrate all the things that our mothers do for us. This intimate event invites mothers into a relaxing space where they feel empowered whilst sitting back and receiving treatments connecting with their daughters through a creative/sentimental bonding experience.
Who is the event for? This event is aimed at all Queens and Daughters including Aunties, Nieces, Grandmothers and Granddaughters!
Families are welcomed to wait around being entertained by MagicianTrixy!
The bonding/pamper experience includes:
Hair - Wig/Weave restyle or Natural hair restyle
Makeover - full face or half face makeup
An Indian Head/Neck Massage
Professional photos of Queen and Daughter
Mimosa Reception and Light Refreshments
Event info: This is a non-profit mothers day community event. Dipped in Creativity Events (D.I.C.E) are extremely passionate about the community and recognises where others can be put first. For every ticket sold, 2 young mothers will receive a FREE ticket to our "Young Mums Do Brunch" event.
£55 Limited Tickets available until 10.03.2020
Bonding and Pamper Experience slots available between 11am - 6pm:
Slot 1: 11am - 1pm
Slot 2: 1.30pm - 3.30pm
Slot 3: 4 - 6pm
All you need to do is book your ticket online, and then contact us via email dipped.creativity@gmail.com or 07393198086 to confirm your preferred time slot for this event.
We look forward to meeting you both on the day!
All the best,
Dipped In Creativity Events Team