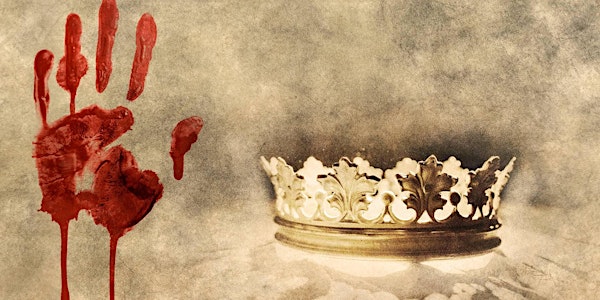 Queens in Exile: Glamour Magic, Tudor Queens and You by Deborah Castellano
Refund policy
Refunds up to 1 day before event
This workshop taught by glamour magic maven Deborah Castellano explores how you can use glamour magic as a form of cunning to get ahead
About this event
Once upon a time, you were lost and you were afraid. You had almost nothing, just what you snatched when you ran. It wasn't the first time you ran. It's messier this time than last time. You have more to lose, now. The woods are so dark and deep that you no longer remember what it was like to be at court, to bask in the approval of your betters, everyone who ever had power over you and brought you up and smashed you down until you were face down in the mud, their heels on your throat. This new life of yours is very far from the old one. You are now required to remember what plants are medicinal, how to read cyphers, how to kill your own food and beg money from any relation or ally you ever had, just to keep a roof over your head. How will you survive? How will you find your way back to court? Will you ever be free?
For now, you wait. You survive. You plan. You open every door that ever is shown to you.
Glamour magic is old and effective. Using threads borrowed from the trials and tragedies of medieval queens, this workshop taught by glamour magic maven Deborah Castellano explores how you can use glamour magic as a form of cunning to get ahead in the places you find yourself exiled. In this 90 minute workshop participants will learn tips for:
* Evil Eye Protection
* Tarot Spread to Straighten Your Crown
* Enchanting a Glamour Talisman
* Venusian Candle Magick
* Invisible Sigil Casting
Bio
Deborah Castellano (New Jersey, US) (deborahcastellano.com) is author of Glamour Magic: The Witchcraft Revolution to Get What You Want (Llewellyn, 2017) and Magic for Troubled Times: Rituals, Recipes and Real Talk for Witches (Llewellyn, 2022). She is an independent maker of ritual perfume and other fineries and active in her local chosen communities. She enjoys old typewriters and record players, St. Germain and reality television.